New help for businesses to navigate the future of work
Published on: 26 September 2018
A new academic team at Newcastle University Business School has been appointed to help organisations better understand and respond to the challenges of how we will work in the future.
Leadership experts
Challenges such as big data, the increasing pace of technological change, and an ageing and diverse workforce mean that organisations need to be more adaptable and flexible. The new five-strong Leader Development and Organisation Futures team will work with the business community to enable leaders to foster an environment in their own organisation that encourages innovation and sustained growth.
Each member of the team has significant experience working within and alongside organisations and brings a wealth of expertise in leadership, diversity and inclusivity, organisational development, entrepreneurship, sustainability and executive and team coaching.
The team is led by Dr Joanne James, who joins from Northumbria University and made the transition to academia following 17 years at Procter and Gamble and IBM. Dr James said: "We would like to start a conversation about how work is changing and the challenges and opportunities this presents for us at a regional, national and global level. Our role is to enable organisations and individuals to navigate these grand challenges."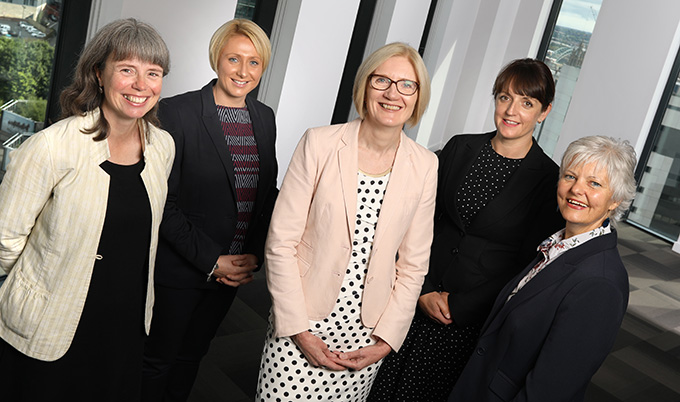 Bespoke programmes
The new team will design and deliver bespoke programmes and research and engagement activities with businesses, organisations and networks. They will develop innovative solutions informed by the latest research, integrating Newcastle University's world class core strengths into industrial and commercial application.
Professor Sharon Mavin, Director, Newcastle University Business School, said: "I'm delighted to welcome Joanne and her team to the Business School. Their significant experience and understanding of leadership and organisational development further strengthens our world class expertise in Leading on Leadership and the Future of Work."
Organisations interested in collaborating with the Leader Development and Organisation Futures team at Newcastle University Business School can find out more by visiting www.ncl.ac.uk/business-school/
---
Latest News