Prince Albert Challenger conference
Newcastle University welcomes Prince Albert II of Monaco
Published on: 14 September 2018
His Serene Highness, The Sovereign Prince of Monaco, has been made an honorary lifetime member of the prestigious Challenger Society.
At Newcastle University to accept the award, Prince Albert II was also invited to give a keynote speech at the 2018 Challenger Conference held at the University this week.
An enthusiastic advocate of environmental stewardship, he established The Prince Albert II of Monaco Foundation in 2006 to address our planet's alarming environmental situation.
Dedicated to the protection of the environment and the promotion of sustainable development on a global scale, the Foundation supports initiatives of public and private organisations, in the fields of research and studies, technological innovation and socially-aware practices.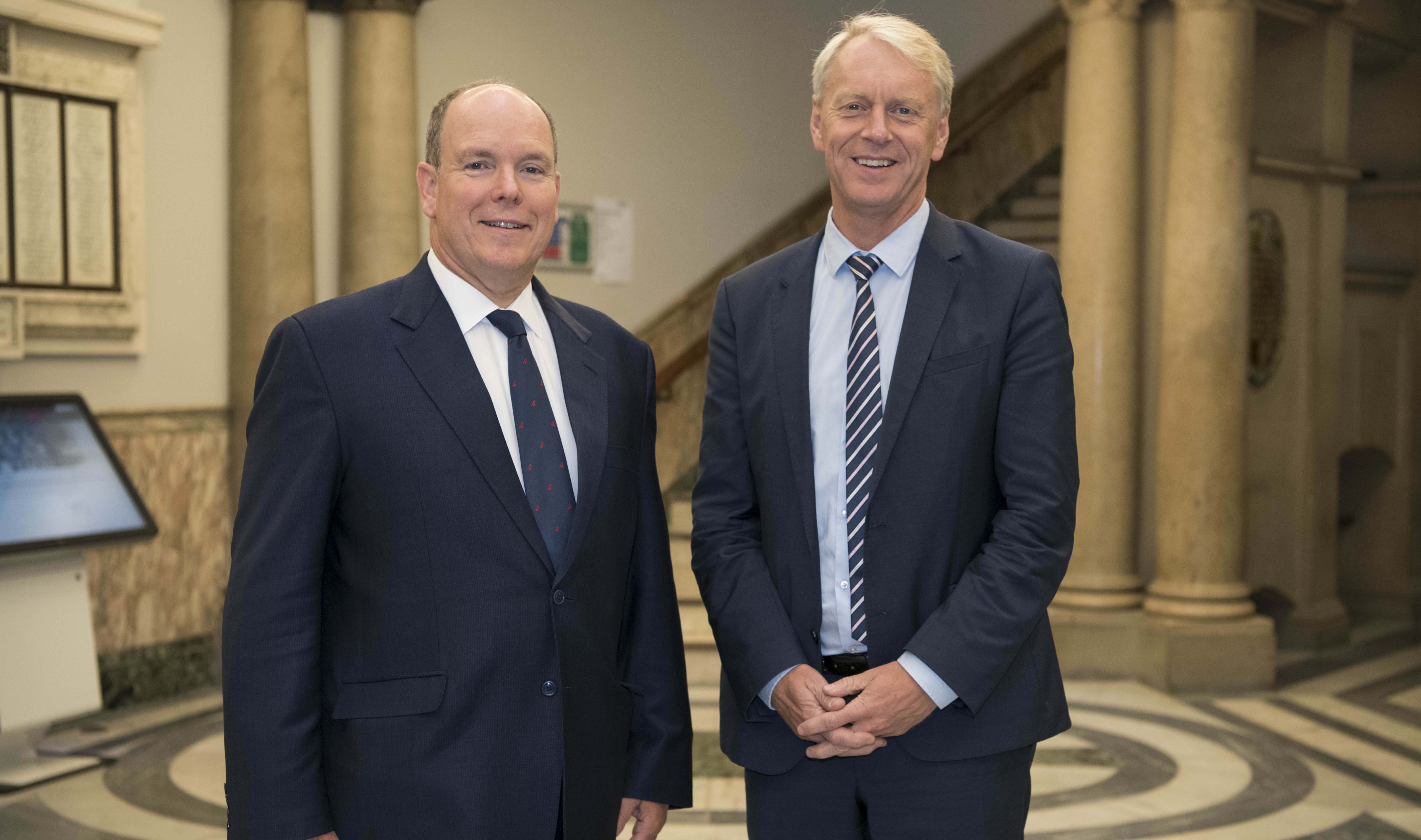 Address the challenge
Speaking at the conference, His Serene Highness said:

"We are only just beginning to understand the impact humankind is having. It is causing disruption down to the microorganisms on the ocean floor, changing the climate and causing species to disappear.
"We need to co-ordinate our efforts to address a challenge that is relevant to all of us and I thank you for bestowing this membership on me."
Taking up his position as the new President of the UK Challenger Society for Marine Science, Newcastle University's Professor Rob Upstill-Goddard said:

"It is a privilege to be hosting the 18th biannual Challenger conference in Newcastle and a great honour to be hosting His Serene Highness Albert II, Prince of Monaco, at this prestigious event.

"The Challenger Society dates from 1903 and is the premier UK society for marine scientists, with several hundred established researcher and student members.

"Among its many objectives are the advancement and application of marine science through research and education, and the dissemination of marine related knowledge to society at large, so as to stimulate a wide debate around marine issues.

"The effects of human activities such as warming and acidification from increasing carbon dioxide, overfishing, pollution, and the introduction of invasive species are now felt almost everywhere, from the centres of the great ocean gyres to the remotest polar regions, and in the deepest oceanic trenches.

"The consequences are largely unknown but they will affect the whole planet. Addressing this threat is absolutely vital and it is important that the scientific findings being showcased at Challenger 2018 are widely shared, discussed and acted upon."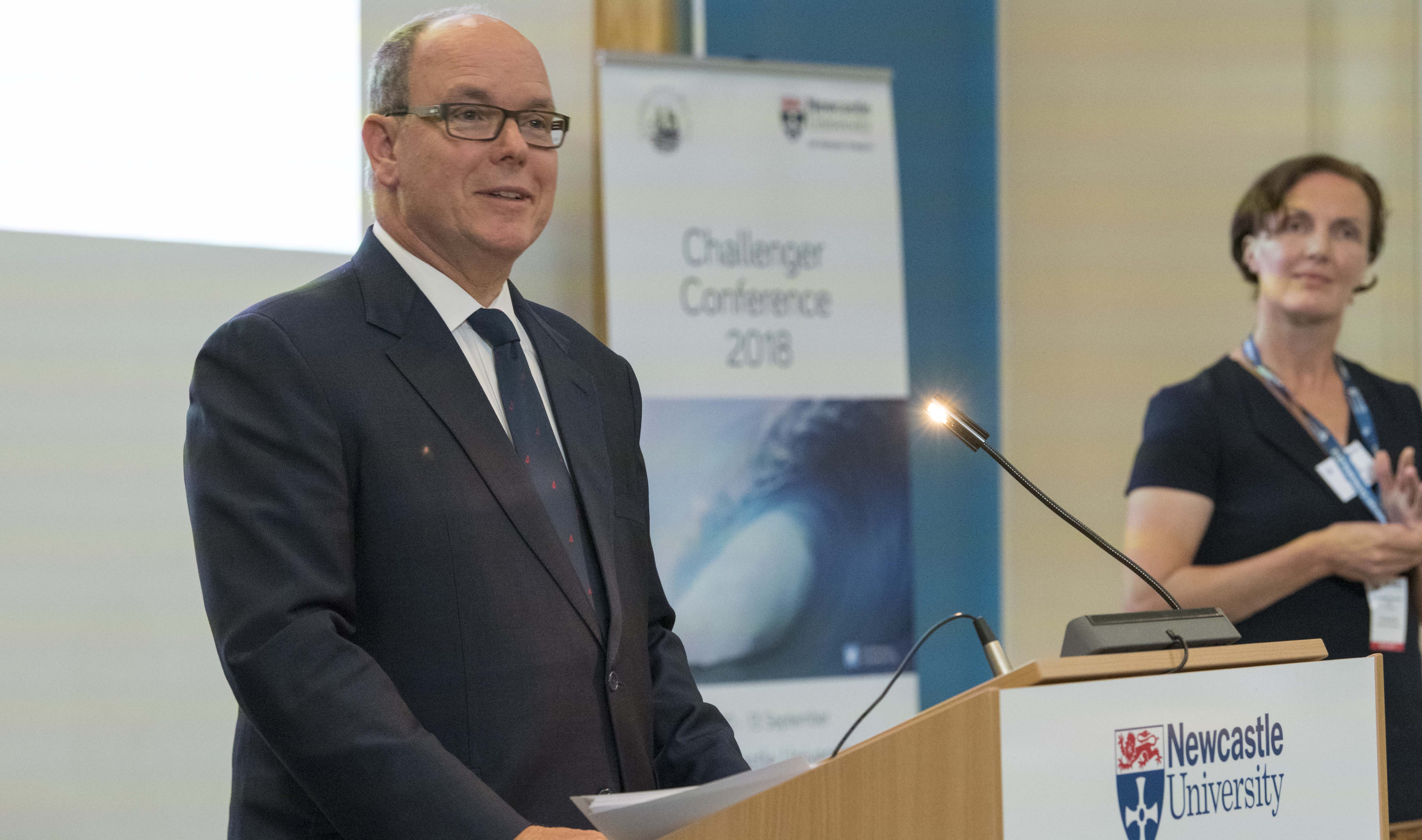 Critically important
Also honoured at the event was British Antarctic Survey (BAS) oceanographer Professor Mike Meredith.

Presented with the prestigious Challenger Medal for excellence in marine science by His Serene Highness, the medal recognises significant contribution to UK marine science.

Prof Meredith is head of the Polar Oceans team at BAS, which researches the role of the Southern Ocean on global climate and ocean systems. He holds an honorary Chair at UHI and is a fellow of the Royal Meteorological Society. He is currently Coordinating Lead Author for the IPCC Special Report on Oceans and Cryosphere in a Changing Climate.

Professor Meredith said: "To receive the 2018 Challenger Medal is a wonderful honour, and I am both delighted and humbled to be recognised in this way. The oceans are critically important in sustaining our planet, and the lives and livelihoods of its inhabitants.

"I am very fortunate to have outstanding colleagues in the UK community and beyond to work with on such an important area of research. This award is a reflection of our collective effort, and I am extremely thankful to the Challenger Society for selecting me as the recipient."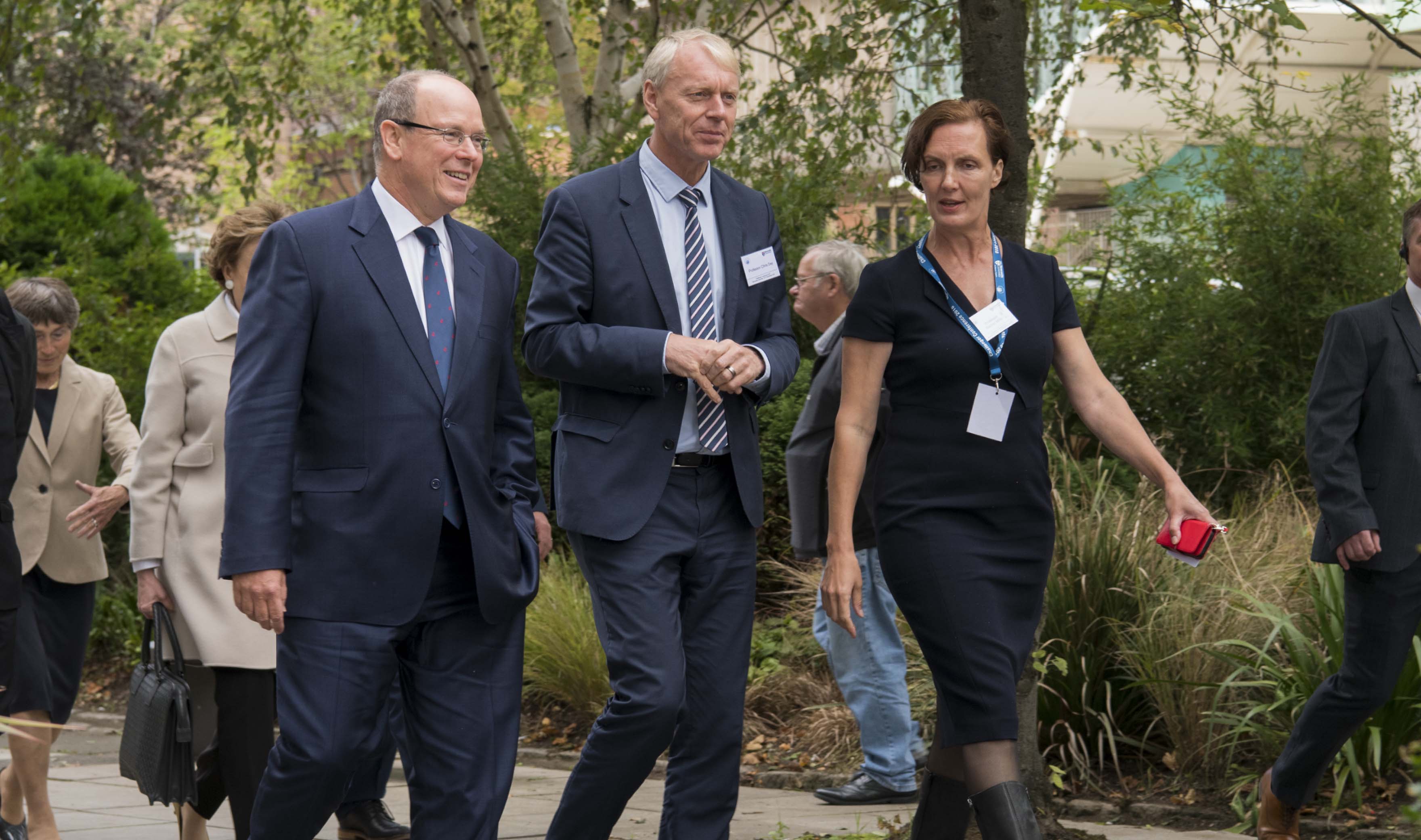 ---
Latest News