St Andrew's Night show will take listeners on a journey across Europe
Published on: 28 November 2018
Newcastle University music students are to perform in Edinburgh on Scotland's patron saint day.
Cultural heritage
They will be performing Rivers of Our Being, an original oratorio composed by award-winning composer Professor Valdis Muktupavels, inspired by the rivers of Europe. The piece takes audiences across different European cultural heritages and is part of the three–year Newcastle University-led CoHere project which looks at European identity.
An orchestra of 15 student musicians are taking part in the celebration of European tradition, along with three professional musicians, including fiddle player Imogen Bose-Ward, who is a recent graduate of Newcastle University's Folk and Traditional Music Degree.
Dr Simon McKerrell, senior lecturer in music at Newcastle University is conducting the oratorio. "We are delighted to perform the CoHere Oratorio at the Scottish Storytelling Centre in Edinburgh on St Andrew's Day," he said. "The music combines folk melodies and traditions from around Europe and brings them inventively together for a completely original and fascinating musical portrait of people's relationships and cultural heritage across the major Southern, Eastern, Western and Northern rivers of Europe."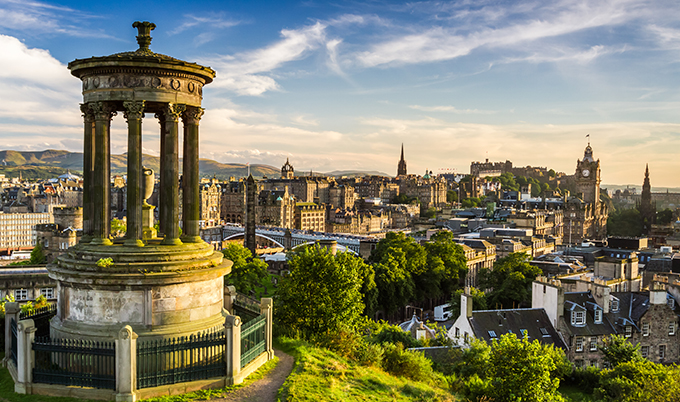 Carrying a stream
Taking its cue from the work of the famous Scottish ethnologist, Hamish Henderson, who compared tradition to a "carrying stream", 'Rivers of Our Being' is inspired by the rivers of Europe and the way they connect cultures across the continent. Emulating the flow of rivers carrying people and heritages from one area to another, the musical composition reflects the rich European diversities, influences and intersections, through a multicultural variety of instruments and styles.
Rivers of Our Being is being performed at the Scottish Storytelling Centre as part of the Scottish Winter Festival, which showcases how Scotland's traditions can bring people together, home and away, in cross-generational celebration.
The piece was developed in partnership with Heriot-Watt University, the Latvian Academy of Culture and Newcastle University. Its Scottish Premiere takes place at 7.30pm on Friday 30 November at the Scottish Storytelling Centre, on Edinburgh's High Street.
---
Latest News