£18m to train the next generation of scientists and engineers
Published on: 4 February 2019
Newcastle University to lead three new Centres for Doctoral Training to develop the researchers and leaders of the future and drive innovation and investment across the UK.
Designing our future cities, enabling the transition from fossil fuels to electric vehicles and designing new drugs to fight disease are some of the key challenges facing society.
The three CDTs led by Newcastle University and announced today by the Engineering and Physical Sciences Research Council (EPSRC), have been set up to ensure the "talent pipeline" in these critical fields, nurturing new talent and expertise to keep the UK as a world-leader.
The new EPSRC Centres for Doctoral Training in Geospatial Systems, Power Electronics for Sustainable Electric Propulsion and Molecular Sciences for Medicine, will train around 180 talented young researchers.
Newcastle University is also a key collaborator on three further CDTs – the Renewable Energy Northeast Universities (RENU) CDT led by Northumbria University; the CDT in Water Resilience for Infrastructure and Cities led by Cranfield University and the CDT in Offshore Wind Energy and the Environment led by the University of Hull.
Providing four-year, funded doctoral training programmes for post-graduate students, the aim will be to attract some of the best minds from across the UK and internationally, with the first cohorts starting in September.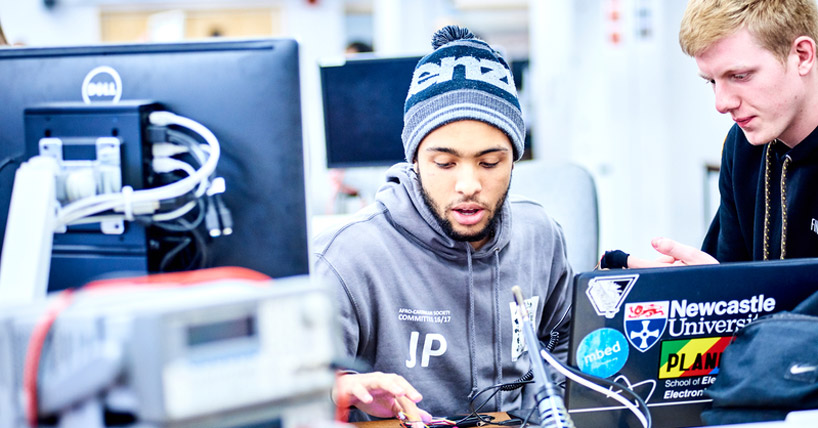 Excellence and creativity in the region
Welcoming today's news, Professor Brian Walker, PVC Research Strategy and Resources, said:
''At Newcastle University we are committed to working together with external partner organisations, and giving people the freedom and opportunity to respond to the major challenges that face society.
"These awards from the Engineering and Physical Sciences Research Council will give us the resources we need to train more than 180 extra PhD students and equip them with the knowledge and skills that we urgently need to keep the UK at the forefront of research and innovation.
"The awards were won in an intense national competition, and recognise the excellence and creativity of our researchers here in the North East of England.''
Professor Phil Wright, PVC Science, Agriculture and Engineering at Newcastle University adds:
"At Newcastle University we recognise that these societal challenges often require different disciplines. The EPSRC CDT programme helps us to not only bring disciplines together, but also diverse groups of people. We pride ourselves that we are able to form such teams."
The announcement by EPSRC, which is part of UK Research and Innovation (UKRI), was made as part of a £444 million investment, in over 70 CDT's, across the breadth of the engineering and physical sciences landscape. Industry partners are contributing a further £386 million in cash or in-kind.
UKRI's Chief Executive, Professor Sir Mark Walport said:
"Highly talented people are required to tackle key global challenges such as sustainable energy and cyber security, and provide leadership across industries and our public services.
"Centres for Doctoral Training provide them with the support, tools and training they need to succeed, and the involvement of 1,400 project partners underlines how much industry and the charity sector value this approach."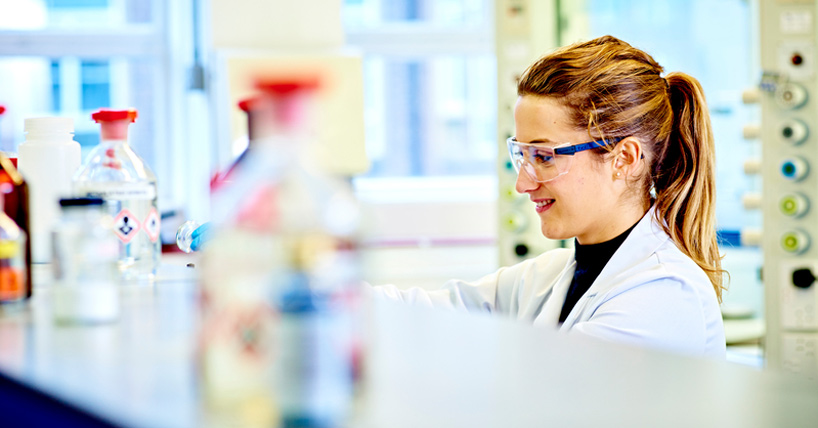 Leading the way
EPSRC Centre for Doctoral Training in Geospatial Systems
The CDT is an integrated collaboration between Newcastle University and the University of Nottingham; two world leading centres of Geospatial Systems research.
Drawing on experts from across Newcastle University, the CDT is a unique opportunity for academia to work with the geospatial industry to address major global societal issues, such as climate change impacts, urban sustainability, spatially resourcing public health, and removing spatial barriers to social inclusion and healthy ageing.
Stuart Barr, CDT lead and Professor in Geospatial Systems Engineering at Newcastle University, said:
"The CDT will contribute to the UK's talent pipeline, training our geospatial engineers, scientists and practitioners of the future.
"The new centre will also provide specialised training in geospatial technology, data management, analytics, simulation and visualisation, and develop student's skills in the advanced computing technologies and AI approaches that are transforming the use of geospatial data."
EPSRC Centre for Doctoral Training in Power Electronics for Sustainable Electric Propulsion
This EPSRC CDT in Power Electronics for Sustainable Electric Propulsion is formed by two of the UK's largest and most forward thinking research groups in this field at Newcastle and Nottingham Universities and includes more than 20 leading industrial partners. The CDT will create a new generation of UK power electronics specialists, needed to meet the societal and industrial demand for clean, electric propulsion systems in future automotive and aerospace transport infrastructures.
Volker Pickert, Professor of Power Electronics at Newcastle University and CDT lead, said:
"Our motivation is to create a new school of thinking amongst engineers and scientists, capable of leading the transformation from dirty fossil fuel propulsion to sustainable and environmentally friendly electric propulsion in the automotive and aerospace sector.
"The CDT will adopt a cohort training approach that delivers talented PhD graduates –recruited from different backgrounds to promote equal opportunities to all– with distinct skill-sets, to meet UK industry's desire to become the global leader in electric propulsion systems."
EPSRC Centre for Doctoral Training in Molecular Sciences for Medicine (MoSMed)
The CDT in Molecular Sciences for Medicine (MoSMed) is a joint venture between Newcastle and Durham Universities that will meet the national need for training of the next generation of researchers at the interface of molecular and medical sciences. It will focus on research that will develop new approaches to the discovery of molecules to combat disease.
There is a clear and demonstrable need for such a CDT with the Life Sciences contributing over £30bn to the economy in 2015 and supporting either directly or indirectly close to half a million jobs in the UK.
The high demand for researchers trained in this area has been further highlighted in the current UK Life Science Industrial Strategy.
Mike Waring, Professor of Medicinal Chemistry and CDT lead, said:
"The MoSMed CDT will focus on cutting-edge applications of molecular sciences to provide a molecular understanding of the biology of diseases and to develop the tools and technologies required for transformative research in the medical sciences.
"This will involve the design and synthesis of new molecules and the development of novel assays, new biophysical and computational methods and their applications.
"We will enable the discovery of new therapies in the future with both the research in the CDT and, perhaps more importantly, the training of innovative researchers across the medical and molecular science disciplines who will become the medicines researchers of tomorrow."
EPSRC Centre for Doctoral Training in Water Infrastructure and Resilience
Globally, one in four cities are facing water stress, and the projected demand for water in 2050 is set to increase by 55%. Together with Sheffield and Cranfield, the team at Newcastle University will aim to produce scientists and engineers to deliver the innovative and disruptive thinking needed to deliver more resilient water infrastructure.
The CDT will seek to improve the resilience of water infrastructure which conveys and treats water and wastewater as well as mitigate the impacts of water on other infrastructure systems which provide vital public services in urban environments.
Professor Chris Kilsby, who will lead the Newcastle CDT with colleagues Dr Claire Walsh and Dr Jaime Amezaga, said:
"We are delighted to continue working with our water research partners at Cranfield and Sheffield University in this exciting new development, focussing our research into Resilience of Infrastructure and Cities. This is in line with our strategic research themes at Newcastle as well as strengthening our partnership in the UKCRIC programme."
EPSRC Centre for Doctoral Training in Renewable Energy Northeast Universities (RENU)
The Centre will train 65 PhD students across Newcastle, Northumbria and Durham universities over the next five years.
Researchers at RENU will be working to create and develop new materials and devices that will convert energy into power at the point of use. This could include automatically recharging the devices without the need to plug them in to be recharged every night. Their goal is to develop new materials that can be mass-produced, making them sustainable and inexpensive to use.
Dr Libby Gibson will be leading RENU at Newcastle University, applying her expertise in "artificial photosynthesis", which uses the energy from sunlight to generate fuel from water and carbon dioxide.
"The energy landscape is evolving rapidly as we discover more sustainable and versatile ways to power our devices and vehicles," she said.
"We're excited to bring together expertise from across the science and engineering disciplines to work together both to tackle the challenges at this research frontier and also to equip our doctoral candidates with the breadth of skills required to tackle the changing needs of the Industry in the future. This region has a strong heritage for innovation in Energy and we're delighted to play a part in its continuation."
EPSRC Centre for Doctoral Training in Offshore Wind Energy and the Environment- AURA
Bringing together the universities of Newcastle, Sheffield and Hull, the CDT will focus on offshore wind and the low carbon economy, integrating engineering and the environment.
Professor Nick Wright
and
Dr Per Berggren
will be leading the Newcastle contribution to the AURA CDT focussed on the UK's leading source of zero carbon energy – offshore wind.
Professor Wright said: "We are delighted to be part of the AURA consortium reflecting our commitment to renewable energy and the environment.
"Offshore wind energy is one of the UK's biggest industrial successes in recent years and is set to grow significantly over the next decade. The PhD students trained by AURA will benefit from a unique multi-disciplinary approach that will equip them to make major contributions to the industry."
---
Latest News