New ovarian cancer drug now available on the NHS
Published on: 11 October 2019
An ovarian cancer treatment, developed by scientists at Newcastle University, has been approved for use on the NHS.
Women with relapsed ovarian, fallopian tube or peritoneal cancer that has responded to platinum-based chemotherapy can now be offered rucaparib, also known as Rubraca®, as a result of NICE final draft guidance published today.
Around 1,350 people in England could benefit from this new treatment which is available immediately through the Cancer Drugs Fund.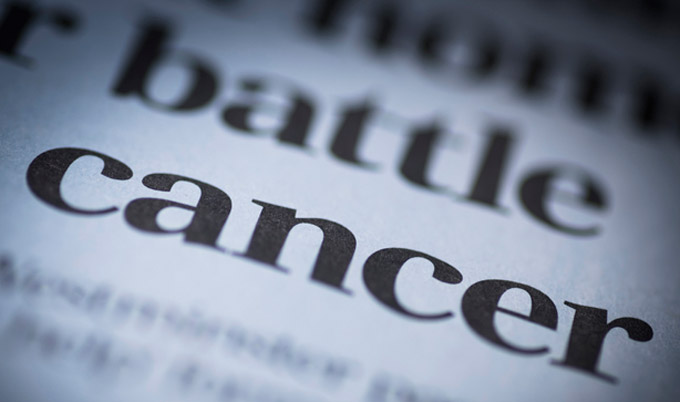 Fantastic news for patients
Dr Yvette Drew, a Consultant Medical Oncologist and Senior Lecturer from Newcastle University's Faculty of Medical Sciences, has led the clinical development of Rubraca® in ovarian cancer in the North East.
She said: "The approval of Rubraca® is fantastic news for our patients and a testament to the tenacity of the Newcastle scientific team who originally developed this drug - an example of great team science.
"Many of my patients have benefited from Rubraca® through clinical trials and it is fantastic news that this is now available to a wider group of women with recurrent high-grade ovarian cancer."
Rubraca® is a very well tolerated oral treatment giving women quality of life for longer without the sometimes debilitating side-effects of chemotherapy.
It has been shown to significantly delay progression of the cancer after response to chemotherapy and delay the time for subsequent chemotherapy treatment.
Clinical trial evidence shows that the treatment, given in tablet form twice daily every day, prevents cancer progression for twice as long as the placebo treatment - a median of 10.8 months in the Rubraca® group compared with 5.4 months in the placebo group. However, it is not known how this will translate into overall extended life-expectancy.
The treatment is a class of drug called a PARP inhibitor which exploits a defect in the cancer cell's ability to repair normal wear and tear to its DNA. This allows it to kill the tumour cells without unduly harming healthy cells.
Its approval by NICE is a change from the committee's initial decision, where uncertainties in the evidence, and the price submitted by the company, meant Rubraca® could not be recommended for routine commissioning.
Following consultation on the initial draft guidance, the company, Clovis Oncology, proposed an alternative price for the drug. The committee therefore decided to include the treatment in the Cancer Drugs Fund to allow long-term data to be collected.
Exciting treatment option
Meindert Boysen, director of the NICE Centre for Health Technology Evaluation, said:"Many people with advanced ovarian cancer experience recurrent disease which requires multiple rounds of chemotherapy.
"Rucaparib offers patients a new treatment option to help prevent cancer growth, delaying the need for further chemotherapy and the associated side-effects."
Each year, around 7,000 women are diagnosed with ovarian cancer across the UK and one in 50 women will develop the disease at some point in their life.
Around 15% to 20% of women with ovarian cancer will have a BRCA gene mutation, putting them at increased risk of developing other cancers and a 50% risk of passing the faulty gene to their children.
Newcastle University researchers - Professors Hilary Calvert, Nicola Curtin, Barbara Durkacz, Bernard Golding, Roger Griffin, Herbie Newell and Ruth Plummer - were part of a multi-disciplinary team that discovered and developed Rubraca®.
Michelle Mitchell, Cancer Research UK's Chief Executive, said: "This approval is the result of many years of hard work by Cancer Research UK scientists based at Newcastle University, who developed this drug in the 1990s in collaboration with industry partners.
"Because this drug has been approved through the Cancer Drugs Fund, patients will be able to access it quickly while more evidence is gathered on its long-term effectiveness.
"More trials are underway to discover whether this drug could also benefit people with other types of cancer and we await those results with interest."
History of Rubraca®
Newcastle University has been instrumental in the development of Rubraca®.
The project that led to its discovery was among the first by the Newcastle Cancer Drug Discovery Group that started at the University, and involved the Northern Institute for Cancer Research and School of Chemistry.
From an idea of a cancer drug target, which moved through chemistry and laboratory science, a team of Cancer Research UK-funded scientists at the University contributed to the discovery of the treatment and clinical trials of Rubraca® began.
Scientists at the School of Chemistry and Northern Institute for Cancer Research started their research on inhibitors of DNA repair enzymes, including an enzyme called poly(ADP-ribose) polymerase (PARP-1).
It was later established that inhibiting PARP-1 was particularly effective in treating tumours with a mutated BRCA gene.
Finding an inhibitor of this enzyme relied on finding a molecule that would displace PARP-1's natural chemical substrate. A key step in this process was established at the School of Chemistry, where a way to mimic the natural substrate leading to compounds that inhibited the enzyme was found.
Experts at the Northern Institute for Cancer Research helped to develop the drug and the first clinical trial of Rubraca® was conducted in Newcastle in 2003, and further clinical trials followed.
---
Latest News