PEALS celebrates 20 years of world-class research
Published on: 21 November 2019
For the past two decades a team of Newcastle University experts have been asking important questions about some of the most contentious advances in medical research of recent times.
Achievements and collaborations
Issues such as infertility, stem cells, genome editing and rare disease research are among those which have come under the scrutiny of academics in the Policy, Ethics and Life Sciences (PEALS) Research Centre.
Now PEALS is celebrating its 20th anniversary with an exhibition at the Great North Museum: Hancock, which looks back at its achievements and showcases its collaborations with writers, poets and musicians. A one day international symposium looking the past, present and future of bioethics was also held as part of the celebrations.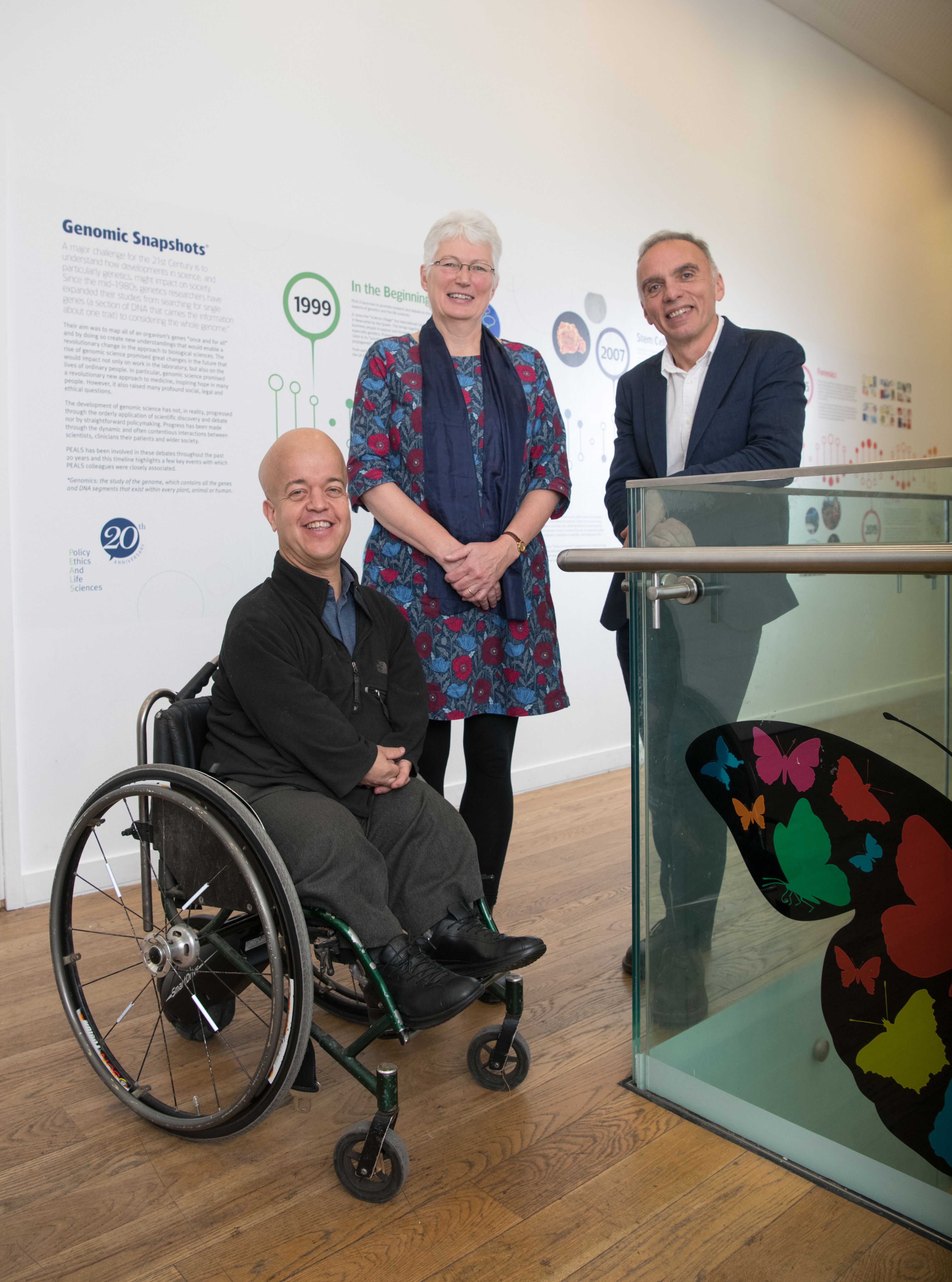 Fresh perspectives
PEALS Executive Director, Dr Simon Woods, said: "Our collaborations with artists and writers has helped to bring fresh perspectives to the issues and widen the participation in the debates."
One highlight of the exhibition is Embryo Music. Composer Mark Carroll took the idea of the regular stages of development of human embryos, and worked with local schoolchildren, encouraging them to represent this growth in musical terms. Mark then made these musical sketches into a complete piece of music, which was first performed professionally in the Great North Museum: Hancock, to an audience of the young musicians, their parents and teachers.
Key work carried out by PEALS has included research into how scientists get access to human embryos for stem cell research. Experts explored the social and ethical complexity faced by women approached to provide them. Local poet Lisa Matthews was inspired by this work and her project Stemistry engaged with people across the North East.
Artistic collaborations
Other areas of PEALS' work represented in the exhibition include artistic collaborations on dementia research, rare diseases and synthetic biology. PEALS is working on such projects to ensure that research is conducted ethically and that the voices of patients and research participants are understood and allowed to influence the development of science that uses genetic and other health data. The so-called 'Big Data' era is likely to be an important focus for PEALS future work.
"PEALS programme of work on the innovations in the life sciences has enabled wider public debate and participation, informed progressive policy making and responsible research practices," said Dr Woods.
20 years of the Policy Ethics and Life Sciences Research Centre will be on show at the Great North Museum: Hancock until 30 November.
---
Latest News