The Catalyst building sparks innovation on Newcastle Helix
Published on: 26 February 2020
Academic and commercial expertise are being brought together under one roof to address important global issues such as ageing, data and health innovation.
The Catalyst is home to the UK's National Innovation Centre for Ageing (NICA), the National Innovation Centre for Data (NICD) and the National Institute for Health Research Innovation Observatory (NIHRIO).
Around 85% of the £44.4m Catalyst building was funded by the government and University donors, including funds from the Medical Research Council (MRC), the Engineering and Physical Sciences Research Council (EPSRC) and the Wolfson Foundation.
NICA is uniquely positioned to optimise the opportunities provided by the demographic revolution.
Nic Palmarini, Director, UK's National Innovation Centre for Ageing, said: "We developed an innovative approach defined "ageing intelligencetm" at the intersection of human-experience, data, insights and ethics which aims to empower organizations tackling the opportunities of the longevity economies harnessing older adults' and their stakeholders' intelligence along their different stages of life.
"This brings the ability to personalise user experiences and generate insights into users' needs and wants and takes advantage of new opportunities generating new revenue streams".
NICD is playing a leading role in addressing the shortage of data analytics skills in the UK. Engaging with NICD enables organisations to gain insight from their data, allowing them to optimise existing operations and to grow by launching new products and services.
Steve Caughey, Director of NICD, said: "The Catalyst provides an exciting opportunity for the region's public and private sector organisations. Events and collaborative projects based in the building will accelerate the uptake of data analytics skills intended to enable informed decision making, benefiting the region both economically and socially.
"The building has been designed to encourage and create a vibrant eco-system around data science, encouraging academics, citizens, students, children and both the private and public sector to come together to learn more about the exciting new possibilities offered by improved utilisation of data."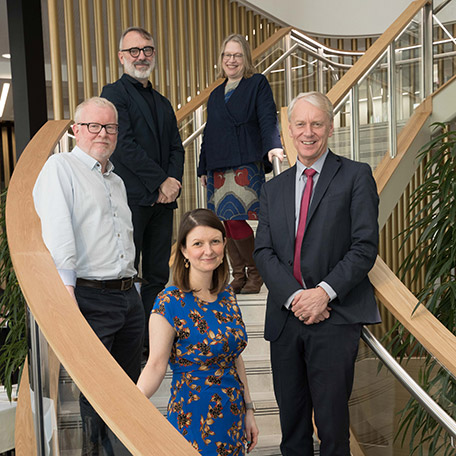 Bringing together industry leaders, businesses and top researchers
NIHRIO is an independent research centre working closely with industry partners reporting about new drugs, devices and diagnostics to the National Institute for Health and Care Excellence and the National Institute for Health Research. It aims to supply timely information to key policy and decision-makers and research funders within NHS England about emerging health technologies
In addition to housing the three national centres, The Catalyst provides flexible meeting spaces and rentable, furnished, Grade A office space.
The Catalyst is the latest building to open on Newcastle Helix, a 24-acre vibrant innovation quarter in the heart of Newcastle's city centre. It is being delivered through a public and private sector partnership between Newcastle City Council, Newcastle University and Legal & General.
Photo (clockwise from top): Professor Julie Sanders, Deputy Vice-Chancellor; Professor Chris Day, Vice-Chancellor and President; Jen Hartley, Director, Invest Newcastle; Steve Caughey, Director of NICD and Nic Palmarini, Director, UK's National Innovation Centre for Ageing attending a special event at The Catalyst.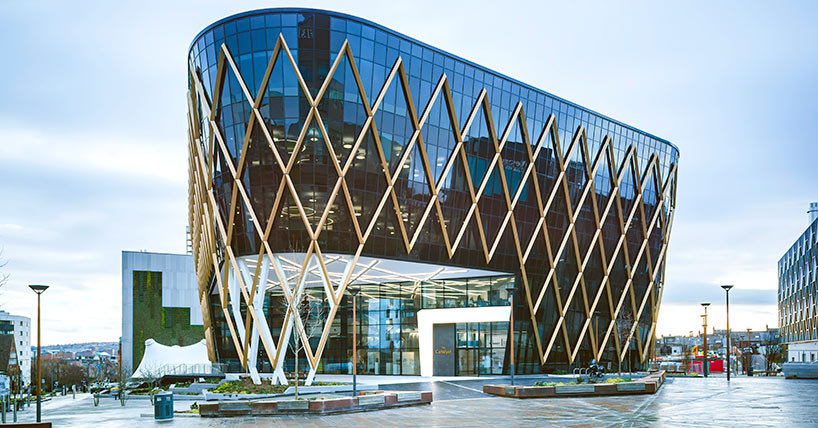 ---
Latest News