National Teaching Fellowships 2020
National recognition for Newcastle University's teaching excellence
Published on: 6 August 2020
For the second year in a row, three Newcastle academics have been elected as National Teaching Fellows, at the same time the University has won a Collaborative Award for Teaching Excellence.
Awarded by Advance HE, the fellowships recognise excellence in enhancing and transforming student outcomes and teaching. Newcastle University's Dr Clare Guilding, Professor Simon Tate and Dr Iain Keenan are among this year's 56 new National Teaching Fellows.
In 2017, Dr Guilding took up the position of Dean of Academic Affairs in Newcastle University Medicine Malaysia (NUMed), leading the development and implementation of Newcastle's new MBBS curriculum there. She also played a key role in developing the British Pharmacological Society's (BPS) new undergraduate pharmacology curriculum, now used to develop pharmacology curricula nationally and internationally.
Dr Guilding said: "I am honoured to have been awarded a National Teaching Fellowship, which has been achieved through collaborations with wonderful colleagues within and outwith the University. I chose to work at Newcastle University because of its forward-thinking approach to education. I'm grateful for the support and encouragement in developing new initiatives from the academic and professional services teams in the School of Medical Education and at NUMed Malaysia.
"My role at NUMed has provided me the opportunity to work in an international capacity and engage more widely with the medical education and pharmacology communities worldwide. I am also thankful for the opportunities for engagement with the wider pharmacology community that have arisen through collaborations with the British Pharmacological Society and the International Union of Basic and Clinical Pharmacology.
"I am delighted to join the NTF community and look forward to the ideas and projects that this will inspire."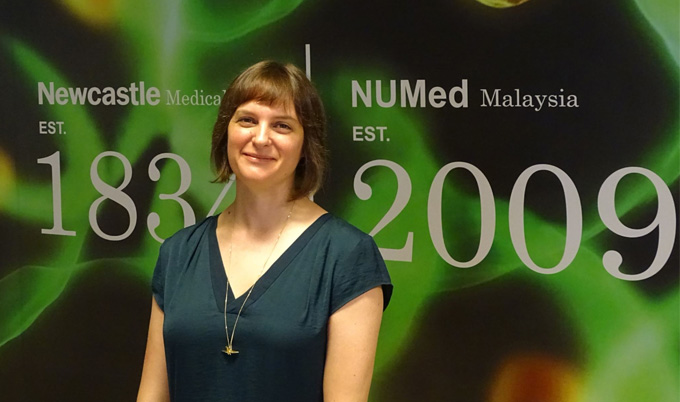 Improving the social and academic transition to university
Simon Tate is a Professor of Pedagogy in Higher Education and Director of Excellence in Learning and Teaching (DELT) at the School of Geography, Politics and Sociology. As a former schoolteacher, he is interested in researching and improving the social and academic transition to university for undergraduate students. In recognition of his work, in 2018 he won Newcastle University's Vice-Chancellor's Education Excellence Award.
Professor Tate said: "I am absolutely delighted to have been awarded a National Teaching Fellowship. As a former geography teacher, I am passionate about improving the transition to university for all geography students, particularly those from a widening participation background. For me, this award recognises the impact I have had in this area through outreach work with local schools, academic outputs and national policy development.
"At Newcastle University I feel lucky to be part of a civic university that values the development of excellent teaching and scholarship, and which is committed to providing an inclusive educational experience for all students. As a National Teaching Fellow, I feel incredibly privileged to be joining another community of outstanding educators that will enable me to pursue this work further."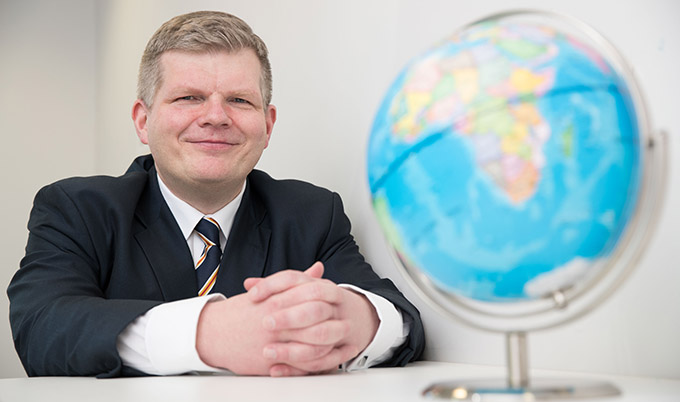 Innovative evidence-based learning approaches
Dr Iain Keenan is a Senior Lecturer in Anatomy at the School of Medical Education. He was recognised for achieving highly successful outcomes through constructing effective educational frameworks, developing student partnerships and through creative open-access communication of his innovative evidence-based learning approaches.
Dr Keenan said: "I'm delighted to have received a National Teaching Fellowship in recognition of my wide-ranging contributions to anatomical and medical education. It is an honour to be acknowledged for my work in creating successful student-partnerships, evidence-based learning frameworks and global open-access communication strategies.
"I'm very much looking forward to the many opportunities that my National Teaching Fellowship will provide. For example, I aim to develop effective learning approaches for supporting students in their understanding of challenging concepts through sharing my ideas and working with the wider NTF community. This will enable us to enhance the educational experience of not only individual learners, but also for wider student populations."
The three awards bring the total of NTFs awarded to Newcastle University educators to 18.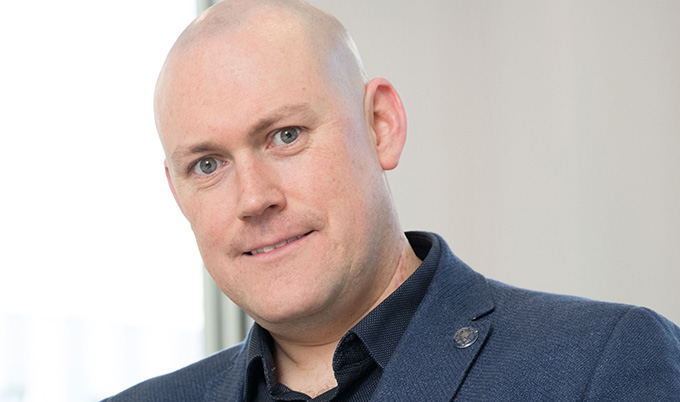 Top honour for University E-Learning Unit
The E-Learning Unit in the School of Mathematics, Statistics & Physics Development Team received the Collaborative Award for Teaching Excellence (CATE). These awards recognise collaborative work that has had a demonstrable impact on teaching and learning, highlights the key role of teamwork in higher education.
The E-Learning Unit was praised by the judges for promoting the use of technology to support the teaching and learning of mathematics in the School, University and wider community through a number of collaborative initiatives and innovations.
Dr Chris Graham (pictured first from right), Director of E-Learning, School of Mathematics, Statistics and Physics, leads the team.
He said: "We are absolutely delighted to receive the Collaborative Award for Teaching Excellence, recognising our E-Learning Unit's contribution to our School, institution and wider community, in enhancing the teaching and learning of mathematics, with initiatives such as the Numbas e-assessment software.
"The award celebrates our collaborative approach to establishing Numbas as a tool used here at Newcastle by over 3,000 students each year in Schools across all three faculties, and at our Malaysia and London campuses. And recognises our role worldwide, with several key international partnerships, a role in high profile national projects in primary and secondary education, and over 2,000 teachers worldwide using our assessment software.
"We are very grateful to colleagues in Schools across the University who have worked with us, and particularly to everyone that supported us with our CATE nomination. We look forward to building on this success with new projects and collaborations!"
This award follows shortly after the University's success in gaining the 'Best Summative Assessment Award' at the International e-Assessment Awards 2020 for its Digital Exams Service, which also recognised the University's achievements in online assessment.
Professor Suzanne Cholerton, Pro-Vice-Chancellor, Education, said "It's an extraordinary achievement by all – it's rare to have three successful NTFS nominations in one year, and even more so two in consecutive years, but to be recognised with CATE as well is exceptional and a ringing endorsement of my colleagues who've been recognsised, and Newcastle University's long tradition of excellence in teaching and supporting colleagues to develop and demonstrate their expertise in education."
Alison Johns, Advance HE CEO, said: "I am sure I am joined by the entire sector in congratulating the 2020 NTFS and CATE awardees. All of the winners should be extremely proud of their achievement of what are prestigious, national teaching awards. Their work epitomises the outstanding commitment to teaching in the UK higher education sector, which this year has been more demanding than ever before. Well done to each and every one of them."
This is the latest recognition of the high-quality teaching and learning at Newcastle University.
Newcastle achieved the best possible outcome - a Gold Award - in the Teaching Excellence Framework (TEF), reflecting the quality of teaching, learning and outcomes the University delivers for its students.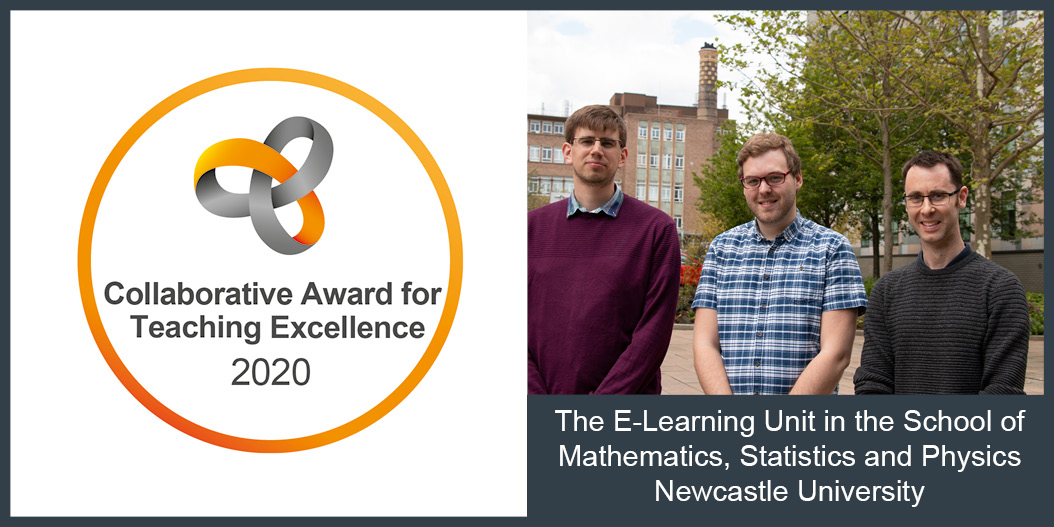 ---
Latest News