Learning Japanese with origami – activities boost language learning
Published on: 1 February 2021
A free to use web app developed by Newcastle University experts will help people learn language and overcome cultural barriers.
ENACT
ENACT will guide users through an activity, such as painting or dancing, using photos, text, audio and video in another language. They will also be able to add their own activities.

Developed by researchers in the University's School of Education, Communication and Language Sciences in collaboration with the School of Computing, ENACT builds upon the success of the Linguacusine app, which talks users through a recipe in another language.

"ENACT is a free web app for anyone to explore and create cultural activities in multiple languages," explains Principal investigator Dr Müge Satar, a Lecturer in Applied Linguistics and Teaching English to Speakers of other Languages. "This could be origami in Japanese, making a traditional Turkish Karagöz shadow puppet, or learning Catalan bowling.

"lt will appeal to different groups of users, such as language learners and teachers, people interested in heritage languages and cultures, organisations working with migrants and communities, those interested in developing their digital skills, but also university lecturers interested in introducing interculturality and community engagement in their teaching."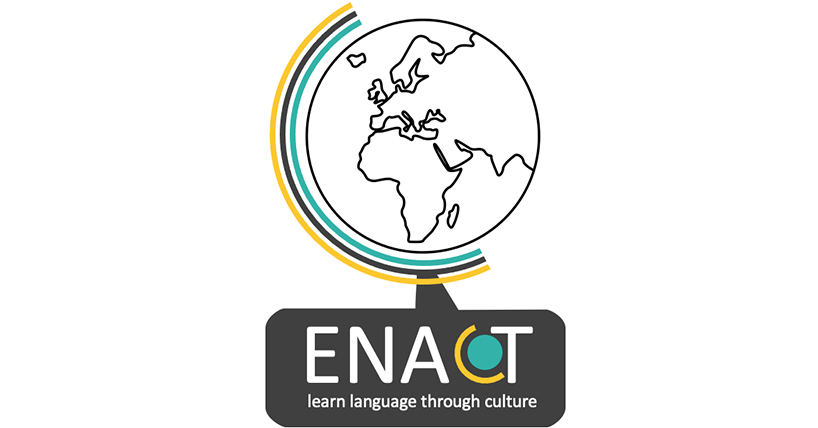 A deeper understanding
The app was designed in conjunction with refugees, asylum seekers and migrants and is designed to help foster deeper understanding of the communities they are now living in. The University is working with student volunteer group North East Solidarity and Teaching (N.E.S.T) and Action Foundation on the project.

"ENACT uses innovative interactive technology to encourage dialogue and two-way understanding between migrant and host country community members," says Dr Satar. "It is also important for us to involve university students in facilitating community members to co-produce cultural activities using the app. This aspect of the project chimes in really well with the University of Sanctuary work we have been doing at Newcastle."

ENACT is co-funded by the Erasmus+ Programme of the European Union and Newcastle University is working with the University of Helsinki, Universitat Autònoma de Barcelona, Cultura Foundation in Finland and Bogazici University in Turkey.

You can find the ENACT web app here and can contact the project team here.


---
Latest News