Culture & Creative Investment
Creative Fuse part of £2.6m investment for culture and creativity
Published on: 15 June 2021
Newcastle University led project Creative Fuse will play a key part in a new fund which will help to create a more resilient and sustainable future for the creative sector in a post-COVID- 19 economy.
Creative and cultural industries
The North of Tyne Combined Authority (NCTA) and Creative England today launched the Culture and Creative Investment Programme, a two-year partnership which will invest £2.6 million in the North of Tyne's creative and cultural industries.

Building upon the networks and learning it has established since it was created in 2016, Creative Fuse will provide wraparound business support- including free to access workshops and internships - for those looking to apply for funding and to complement those who go on to secure investment from the programme.

Professor Jonathan Sapsed, Professor of Entrepreneurship & Innovation at Newcastle University Business School and Principal Investigator for Creative Fuse North East said:

"The Creative Fuse North East team at Newcastle University are delighted to form this partnership with Creative England and other regional partners.

"We will help steer funding to strategic areas of creative and economic opportunity and deliver wraparound support to complement this new and important fund. We know from our research and networks that the North of Tyne landscape covers a wide range of creative life and work, from arts clusters in remote rural Northumberland to the urban buzz of Newcastle and coastal town homeworkers of North Tyneside.

"We will aim to help lift the barriers to investment for our firms and freelancers and look forward to helping realise the sparkling creative promise of our region."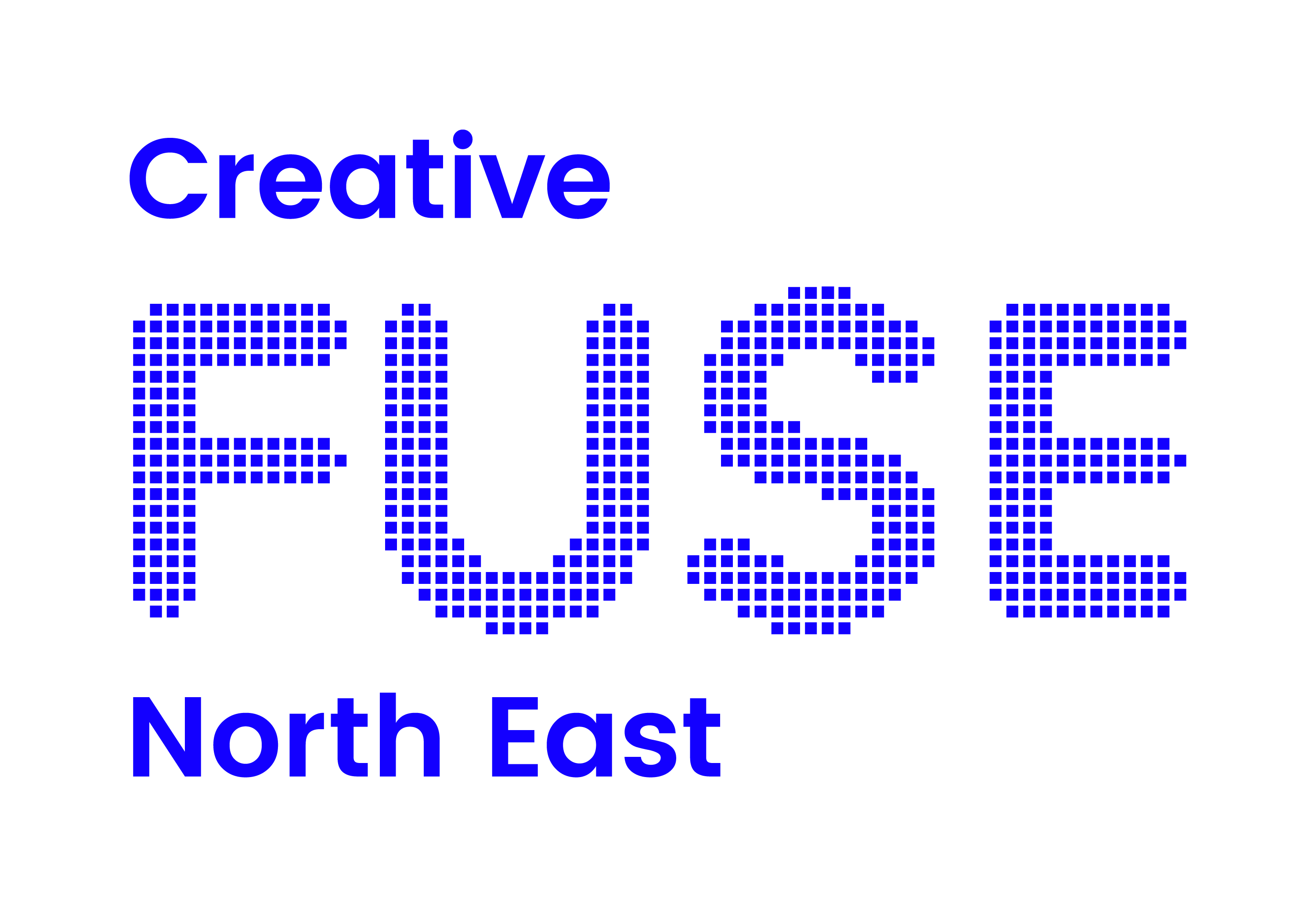 Financial and business support
Open to SMEs and freelancers in the region, the fund is the first of its kind and will offer a combined package of financial and business support, including £500,000 of grants, £1.5 million of loans and £625,000 of equity investment. Available to finance recipients and other creative practitioners, the support programme seeks to enhance business skills, aid the development of new products and services, and enable business growth. The programme will also facilitate knowledge sharing and collaboration between participants, as well as providing access to Creative England's wider network of national and international market stakeholders.

North of Tyne Combined Authority Cabinet Member for Culture, Creative & Rural and Leader of Northumberland County Council, Councillor Glen Sanderson said:
"After this incredibly challenging period for residents and businesses in the North of Tyne it is fantastic to see this investment in a crucial sector of our economy. This innovative partnership with Creative England will see significant support brought forward and will set the cultural and creative industries on a firm footing to grow out of the current crisis.

"I encourage all within the sector, particularly smaller businesses and organisations as well as freelancers to apply."

CEO and Founder of Creative England, Caroline Norbury MBE said:
"Prior to the pandemic the creative industries in the North East contributed over £1 billion to the economy and will be key to driving the region's economic growth and productivity as it looks to rebuild the North of Tyne's cultural sector will be a core part of this, and can also reengage communities with their local places and enhance their quality of life.
"We are very pleased to launch the Culture and Creative Investment Programme and look forward to working alongside North of Tyne Combined Authority to grow creativity throughout the region."

Creative Fuse North East funded by the Arts and Humanities Research Council and the European Regional Development Fund, is a collaboration between the five regional universities and has worked with and supported many businesses and freelancers working across the Creative, Cultural and Digital sectors to help them grow, leading to the increased importance and contribution of the creative economy to the region. The core of the project has been to explore the concept of Fusion – the combination of ideas and skills from creative, design and technology disciplines – to provide businesses with a potent mix that can support growth in terms of staff, products, services and sustainability.
For more information on the Culture and Creative Investment Programme visit the Creative England website.
Press release adapted with thanks to Creative England
---
Latest News