QS World University Rankings: Sustainability
Ranked top 20 in the world for Sustainability and Social Impact
Published on: 26 October 2022
Newcastle University has been ranked 18th in the inaugural QS World University Rankings: Sustainability.
Published today (26 October), the new ranking evaluates how universities are taking action to tackle the world's most pressing environmental and social issues.
It assesses universities against two main categories: Environmental Impact (aggregating three indicators: Sustainable Institutions, Sustainable Education and Sustainable Research) and Social Impact (aggregating five indicators: Equality, Knowledge Exchange, Impact of Education, Employability and Opportunities, and Quality of Life).
Approximately 50 separate data points from a variety of sources feed into the ranking.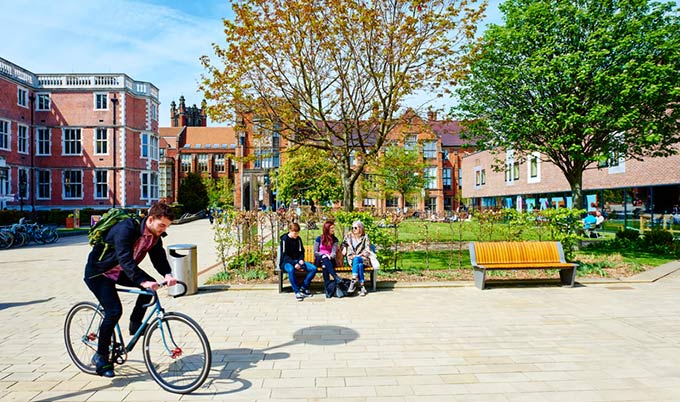 Making lasting change
Professor Richard Davies, Pro-Vice-Chancellor, Global and Sustainability, Newcastle University, said: "Our sustained performance across a variety of rankings in this area is a testament to the hard work and passion of our colleagues, students and our partners. They highlight our efforts towards making lasting change through our research and our teaching, as well as our daily practices. However, we are not complacent and recognise that we all need to push further and faster."
The QS World University Rankings: Sustainability sit alongside the University's recent successes in league tables measuring universities' commitment to sustainable development. Its work towards the United Nations' Sustainable Development Goals (UNSDGs) was recognised in the Times Higher Education Impact Rankings 2022, which placed Newcastle University first in the UK and eighth in the world.
Newcastle is also shortlisted for the prestigious Times Higher Education University of the Year award in recognition of its commitment to Environmental and Social Justice.
Including 700 universities around the world, the QS World University Rankings: Sustainability reflects performance across the different themes of UNSDGs, with a division of focus between the social and environmental aspects of these goals. It places more focus on the outwards impact of the university.
---
Latest News