Lords report rural economy
Newcastle academics join call for a strategy for the rural economy
Published on: 30 April 2019
Experts at Newcastle University have welcomed calls for the Government to develop a Rural Strategy to address rural challenges and realise the potential of rural economies.
Addressing rural challenges
The House of Lords Select Committee on the Rural Economy has published its report into the challenges and constraints facing the rural economy and how they can be addressed.
Since July 2018, Professor Mark Shucksmith OBE has acted as Special Adviser to the Select Committee.
Professor Shucksmith, a world-renowned expert on social exclusion in rural areas and rural policy, advised the Committee on a broad range of issues – from the impact of migration between rural and urban areas and enabling affordable housing to how to support the rural economy and services in rural areas.
In addition, a number of other academics at Newcastle University contributed evidence to the Select Committee, including Professor Jeremy Philipson, Professor of Rural Development in the University's Centre for Rural Economy.
Professor Phillipson said: "Our rural economies have shown themselves to be substantial, resilient and growing, yet they can appear an afterthought in mainstream economic and spatial policy development and delivery. We need a coherent, government-wide strategy for rural economies that makes visible rural strengths, opportunities and needs and embeds them into all economic and business policies – whether they be national or local. Bringing a more visible strategic commitment to rural economies will allow them to play their full part in the nation's economic plans."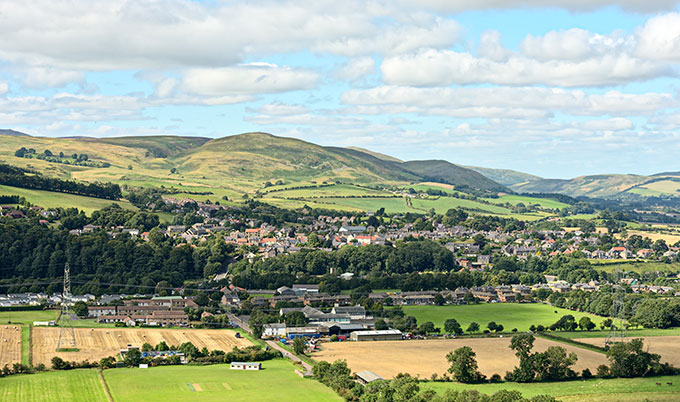 Coherent strategy
The committee's proposals have three linked elements: a coherent rural strategy, re-energised rural proofing and a "place based" approach which reflects the diversity of the countryside and the capabilities and knowledge of those who live and work there.
The report's recommendations also include measures to improve rural connectivity, business support, the planning system, training arrangement, service provision such as health and education and much more.
If the potential of the rural economy is to be realised, a new framework is needed urgently to transform the way national and local governments and public bodies think about rural policy-making.
Comparing the development of the envisaged Rural Strategy with that for the recent industrial strategy, the committee stresses while Government must take the lead, there must be involvement and "buy-in" from local government and other public bodies such as Local Enterprise Partnerships who should also develop their own local rural strategies that consistent with the national framework.
The report also highlights how - with a vast range of rural businesses and initiatives, and new sectors growing fast - rural economies are increasingly diverse, dynamic and vibrant. But successive governments have underrated the contribution rural economies can make to the nation's prosperity and wellbeing. They have applied policies largely devised for urban and suburban economies which are often inappropriate for rural England which has led to challenges including a lack of affordable and suitable housing stock, reduced public transport services that exacerbate unemployment and isolation, skills shortages and the Decline of accessible services including banks, healthcare, schools and shops.
The Lords say a strategy would ensure that rural communities are treated fairly and would ensure that there is:
• High-quality support for rural business, including access to finance and advice;
• Efficient and reliable public and private transport networks, and other infrastructure;
• Plentiful local employment opportunities, and a skilled workforce for rural employers;
• Good and accessible public services including health and education.
Lord Foster of Bath, Chairman of the Committee, said:
"Rural communities and the economies in them have been ignored and underrated for too long. We must act now to reverse this trend, but we can no longer allow the clear inequalities between the urban and rural to continue unchecked. A rural strategy would address challenges and realise potential in struggling and under-performing areas, and all vibrant and thriving areas to develop further. Doing nothing is not an option."
---
Latest News