Craft cola enjoys the sweet taste of success
Published on: 14 November 2019
A Newcastle University graduate is brewing a market growth formula with the launch of two new craft soft drink flavours.
Kieran Dougan and his childhood friend Dan Young have developed 40 Kola, a caffeine-infused soda, named after the 40mg of caffeine contained in a 330ml bottle.
In just over a year, the niche soda has grown its craft cola market share, thanks to a new deal with Fenwick to develop a bespoke Christmas soft drink and the rollout of two new flavours: 40 Lemon + Lime and 40 Kola CUT.
The cola expansion builds on an established client base in the North East, including retail outlets and establishments such as By The River Brew Co, Harissa Kitchen, Arch 2 and Flat Caps Coffee. 40 Kola is also available online via Amazon.
Lemon+Lime is made with real lemon juice, while 40 Kola CUT is the stripped-back version with one third of the sugar and caffeine of 40 Kola.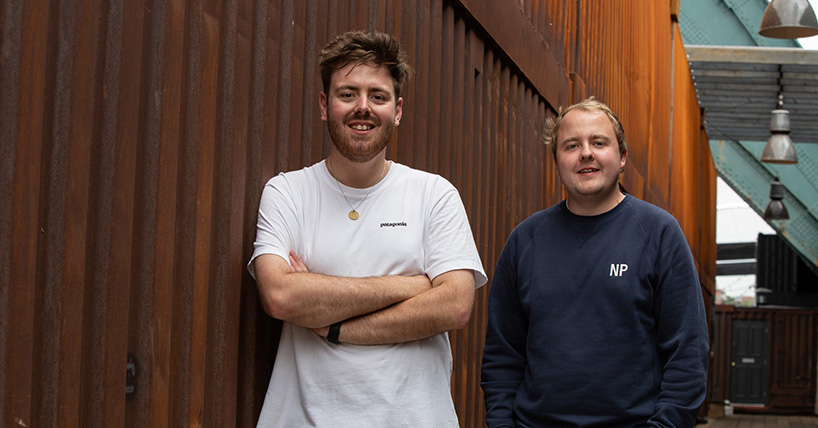 A positive brand
Kieran, who graduated with a degree in Chemical Engineering at Newcastle University, said: "We got to work researching the market and devised our own recipe then launched 40 Kola last year.
"After that, we launched Lemon+Lime as the majority of soft drink companies produce traditional lemonades, and we wanted to produce a crisp, fresh new product.
"Our third product is Kola CUT, which contains a third of the sugar and a third of the caffeine of 40 Kola, and is one of the few all-natural reduced-sugar soft drinks."
Dan manages the Marketing side of the business. He said: "Our brand is about making a positive impact on people's lives and to give something back to people. Aside from this, all our products are totally natural, with no artificial colours or preservatives."
Support for entrepreneurs
The enterprising duo, from County Durham, met in primary school and kept in contact during their University studies, harnessing the potential of craft soda following the boom of the craft beer market.
They have been given support and advice by START UP, Newcastle University's support for students and recent graduates looking to become self-employed and start new businesses.
Kieran said: "We've been working with START UP since we initially launched. Our adviser helped us develop a clear strategy for the business. We're also taking part in one of the enterprise module, ran by the Enterprise Team, Careers Service where we will be working with a team of students on new product development."
The duo was also awarded a START UP grant to support product development and launch. Kieran and Dan join a growing list of Newcastle University start-ups to stock in Fenwick, such as Lixir Tonic and Noveltea.
Claire Adamson, Start Up Manager, Newcastle University Careers Service, said: "Kieran and Dan are such a talented partnership, they have achieved impressive traction with their initial product range and without doubt the deal with Fenwick will help them take their business to the next level. We wish them every success."
The new flavours launch coincide with 40 Kola's campaign, aiming to create positive buzz around Mondays. Dubbed Make Monday Great Again, the campaign's objective to help spread good news by encouraging members of the public to share good news with 40 Kola for a chance to win free merchandise and the MMGA Package of Positivity.
---
Latest News