Climate Conversation event to develop the roadmap to net zero
Published on: 12 November 2019
As part of a programme of events themed around global social justice, members of the University community will come together to consider the roadmap towards net zero carbon emissions by 2040.
On Friday 15 November, Deputy-Vice-Chancellor, Professor Julie Sanders, will host a Climate Conversation event where delegates from across the University community will identify opportunities for working together in response to the climate emergency. The aim for the event is to create the space for delegates to debate the changes the University needs to make in light of the climate emergency declaration, and contribute to the roadmap towards net zero carbon emissions by 2040.
Delegates will also hear about the work the University is already doing in order to reduce climate change impacts from its activities, which includes the progress that has been made towards divesting from fossil fuel companies within the University's investment portfolio. As of the beginning of November, the University has divested all equity funds from companies making revenue from fossil fuel extraction, and is committed to eliminating exposure to fossil fuel companies across all funds by 2021.
Professor Julie Sanders, said: "The divestment effort has been informed by our own world-leading research, and supported and advised on throughout by our students. This collaboration is helping us to deliver on our commitment to fully divest from fossil fuel extraction companies by 2021, and we are well on our way to achieving this target.
"While there is much work to do in the context of the climate emergency, it is very encouraging that as a community we are committed to positive change. As a Higher Education institution with a commitment to global social justice issues, it has been vitally important to us that we listen to people all around the world who are calling for urgent action, especially young people."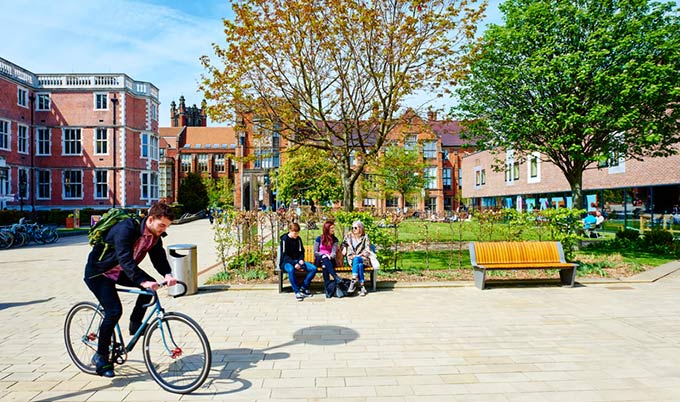 A step in the right direction
Katie Smyth, President, Newcastle University Students' Union, said: "I am so happy to see that the University have made such significant progress in divesting from fossil fuel extracting companies, the strong initial encouragement of which came from our student body. After the Union's divestment in July it's great that Newcastle University are also working towards this goal, and that we, as an institution are doing our bit to tackle the climate emergency. The climate emergency is a huge concern on everyone's minds, especially those of students,' so this is encouraging movement in the right direction."
Newcastle University recently announced that has signed an aggregated power purchase agreement, joining 19 other universities across the UK, to buy £50m worth of renewable energy supply from a portfolio of wind farms.
The University is also currently developing business cases for multiple on-site renewable energy projects, including its biggest photovoltaic array to date, and a Combined Heat and Power project using renewable fuel.
To find out more about the University's divestment and broader climate action visit the Sustainable Campus webpages
---
Latest News