women in FinTech powerlist
Newcastle academic included on innovation powerlist
Published on: 6 March 2020
A Newcastle University academic has been chosen as one of a small group of inspirational women at the forefront of innovation in the global financial technology (FinTech) sector.
Women at the forefront of innovation
Dr Karen Elliott, a senior lecturer at Newcastle University Business School, has been included on this year's Innovate Finance Women in FinTech Powerlist.
Launched in 2015, the Women in FinTech Powerlist has increasingly attracted a global audience, resulting in applications and nominations from around the world. Dr Elliott was selected by a panel of independent judges and was chosen from a field of more than 650 women working across the FinTech sector.
Dr Elliott, pictured, is currently co-leading a £1.2 million project focusing on trust in the FinTech industry. More than ten years after the 2008 banking crisis, there are still poor levels of trust in the financial services sector. Dr Elliott is working with colleagues in the School of Computing and Atom Bank, the UK's fastest growing FinTech company, to look at the role of machine learning in banking and how this can lead to financial exclusion.
Dr Elliott said: "I am honoured to be included in this year's list and to be among so many talented and inspirational women. It's vital that women play a leading role in the Fintech sector, as they – and other vulnerable groups - are often adversely affected by automated lending decisions made by financial services companies."
Professor Sharon Mavin, Director, Newcastle University Business School added: "It's hugely encouraging that for an industry that is still so young, the strength of the field Karen was chosen from shows that there is certainly no lack of female talent within the sector. I am thrilled that Karen has been recognised as an expert at the forefront of this rapidly emerging field and is representing the North East UK where we have a vibrant and growing FinTech community."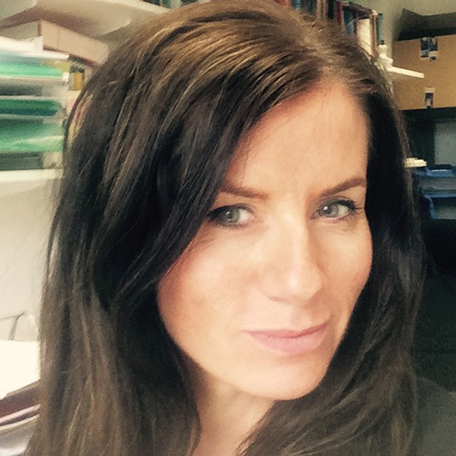 Growing sector
The Women FinTech Powerlist is compiled and published by Innovate Finance, the independent industry body that represents and advances the global FinTech community in the UK.
Joining Dr Elliott on this year's Women in FinTech Powerlist are representatives from various FinTech firms and major banking and professional services companies including Starling Bank, Monzo, 11:FS, OakNorth, Salary Finance, Onfido, Barclays, Confused.com and more.
Categories were introduced last year to reflect the growing maturity of the FinTech ecosystem and to make it easier to scan for position-related role models. The categories are: Senior Leaders, Rising Stars, Technology Professionals, Investors, Policy Makers and Regulatory Experts, Marketers & Communicators and Financial & Professional Services.
Commenting on the Powerlist, Charlotte Crosswell, CEO of Innovate Finance, said: "Our Women in FinTech Powerlist is an eagerly awaited spotlight on the wide range of female talent at the forefront of innovation in financial services, and I would like to thank everyone who participated. All the women on our list are making a difference in the FinTech ecosystem around the world, yet females continue to be under-represented throughout, be it at board and executive level, or as founders looking for still elusive funding.
"As a key voice of the sector, Innovate Finance is determined to move the dial and make a difference, especially with regard to the low amount of funding going to female-led organisations. Our recent Investment Landscape report showed that 90% of funding is still going to firms with no female representation at the senior leader or founder level."
---
Latest News