Insights public lectures now available online for all
Published on: 16 April 2020
Newcastle University is revisiting its extensive archive of free public lectures and sharing some of the highlights of the last nine years.
Extensive archive
The talks were originally given as part of the University's popular Insights series of public lectures. Now, as well as being made available on the University's website, staff are sharing some of their favourite talks.
The INSIGHTS Past Lectures archive contains over 180 recordings on a wide range of subjects. One of the first talks to be chosen is the lecture given by the-then Speaker of the House of Commons, John Bercow in January 2018 about the role of the Speaker, which has been selected by Dr Martin Farr, Co-chair of the Insights Public Lectures programme.
Some of the other upcoming highlights include Nick Owen's talk about Alnwick, Rothley and Kirkharle – the three Northumberland landscapes of Lancelot 'Capability' Brown. Originally delivered in 2016 – the 300th anniversary of the birth of Brown - this talk on 28 April will explore why he became so successful and what is now left of the landscapes he designed.
On 5 May, Professor Vee Pollock, Newcastle University's Dean of Culture and the Creative Arts, will introduce the public lecture given by Maria Balshaw, Director of Tate, in 2019. Called 'Art history in motion: art museums and their publics in a 2020 world' the talk explores the slow and fast pace of change within the public art museum, the opportunities this provides and the tensions that we are still struggling with.
Alongside past talks, Newcastle University's own internationally-renowned experts will give a new series of virtual, mini-lectures on a range of topical issues. These 15-minute lectures will be posted on YouTube, followed by a live Q&A. They include talks by Deputy Vice-Chancellor Professor Julie Sanders, who will deliver a Shakespeare Day lecture on Shakespeare in the time of lockdown, and Reverend Bryan Vernon, Senior Lecturer in Healthcare Ethics who will reflect on how resources are allocated in a pandemic.
Dr Martin Farr said: "Our programme of free, public lectures are renowned for offering expert and engaging insight into a broad range of topical issues. But just because we're not able to hold events on campus during the current lockdown doesn't mean that we can't continue to hear from people who are at the forefront of their field.
"We are keen to use this as an opportunity to revisit some of the recordings of past lectures which our regular Insights audience can stream and listen to again. It's also a great way for anyone who hasn't been to a public lecture before to find out what they've been missing."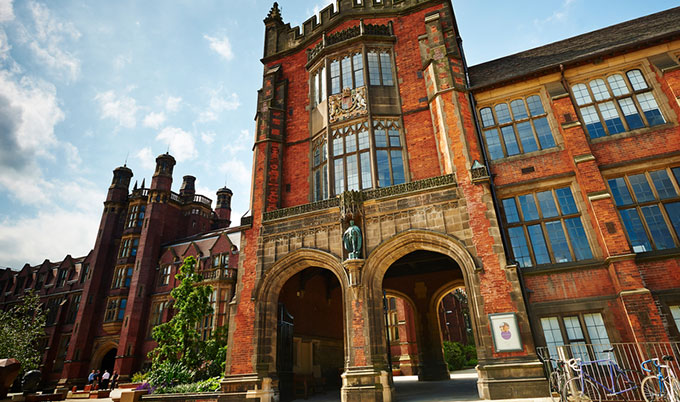 Talks for children
In addition to the Insights lectures, recordings of the Holmes lectures for children aged 10 – 14 years old are also being made available. The lectures cover topics such as the elements of colour, looking at the brain in pain, and seeing inside the body with radioactivity.
Professor Eileen Kaner, Co-Chair of the Insights Public Lectures programme, added: "Over the next few weeks and months we want to continue our public lectures programme by delivering engaging content directly to people's inbox and using new ways to keep in touch with our Insights community.
"The Insights programme is well established and very highly regarded – speakers include leading public figures and notable researchers. Even though lectures have moved online, we hope we can offer a programme that will inform, inspire and entertain during the lockdown period."
Visit www.ncl.ac.uk/events/public-lectures/ to listen to past lectures, take part in virtual lectures and sign up to the Insights mailing list to keep informed about upcoming online events.
All Insights Public Lectures in the Spring 2020 programme have been postponed. As many events as possible will be rescheduled for either later this year or next year.
---
Latest News