Virtual graduation to mark momentous day for medical students
Published on: 3 April 2020
For the first time, hundreds of medical students at Newcastle University will graduate virtually as they embark on their careers helping patients during the unprecedented coronavirus pandemic.
In a graduation ceremony unlike any other in the University's history, final year students will say their Hippocratic Oath, principles held sacred by doctors, online and then their friends and family will be able to watch.
Although the traditional, in-person, ceremony cannot take place due to the virus outbreak, the moment will be no less momentous as students will swear their Oath at an online ceremony today.
Every graduating class of medical students is special, yet the class of 2020 will be part of history as they start their career at a time when the NHS needs them the most.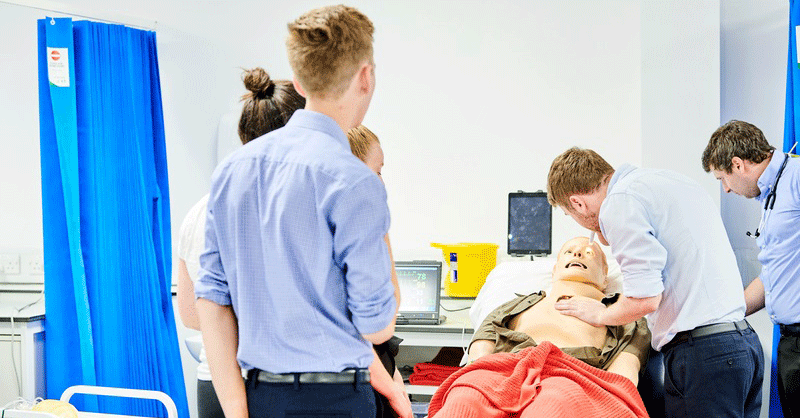 Proud of our students
Professor Chris Day, Vice-Chancellor and President at Newcastle University, said: "No cohort of medical students in peacetime have had to complete their training under the circumstances in which we find ourselves now.
"Our students are about to embark on their careers as doctors amid an extraordinary challenging time for our NHS and I am extremely proud of each and every one of them.
"We understand how hard our students have worked over the last five years to graduate, and how disappointing it is for them not to have a ceremony, so we wanted to mark the occasion the best way we can virtually."
A total of 295 students have graduated this year from the Medical School and each has been invited to record their Oath for their family, friends and staff to enjoy.
Dr Sabina Wallace-King, one of this year's graduates, said: "After so many years of studying for this moment, it is really exciting to be over the first hurdle and finally be a doctor. I am really looking forward to starting work and being able to contribute in whatever way I can.
"Although we can't physically attend a ceremony, or celebrate with friends and family in-person, our online graduation will hopefully help us to feel part of a community before we go forward into our new roles on the wards."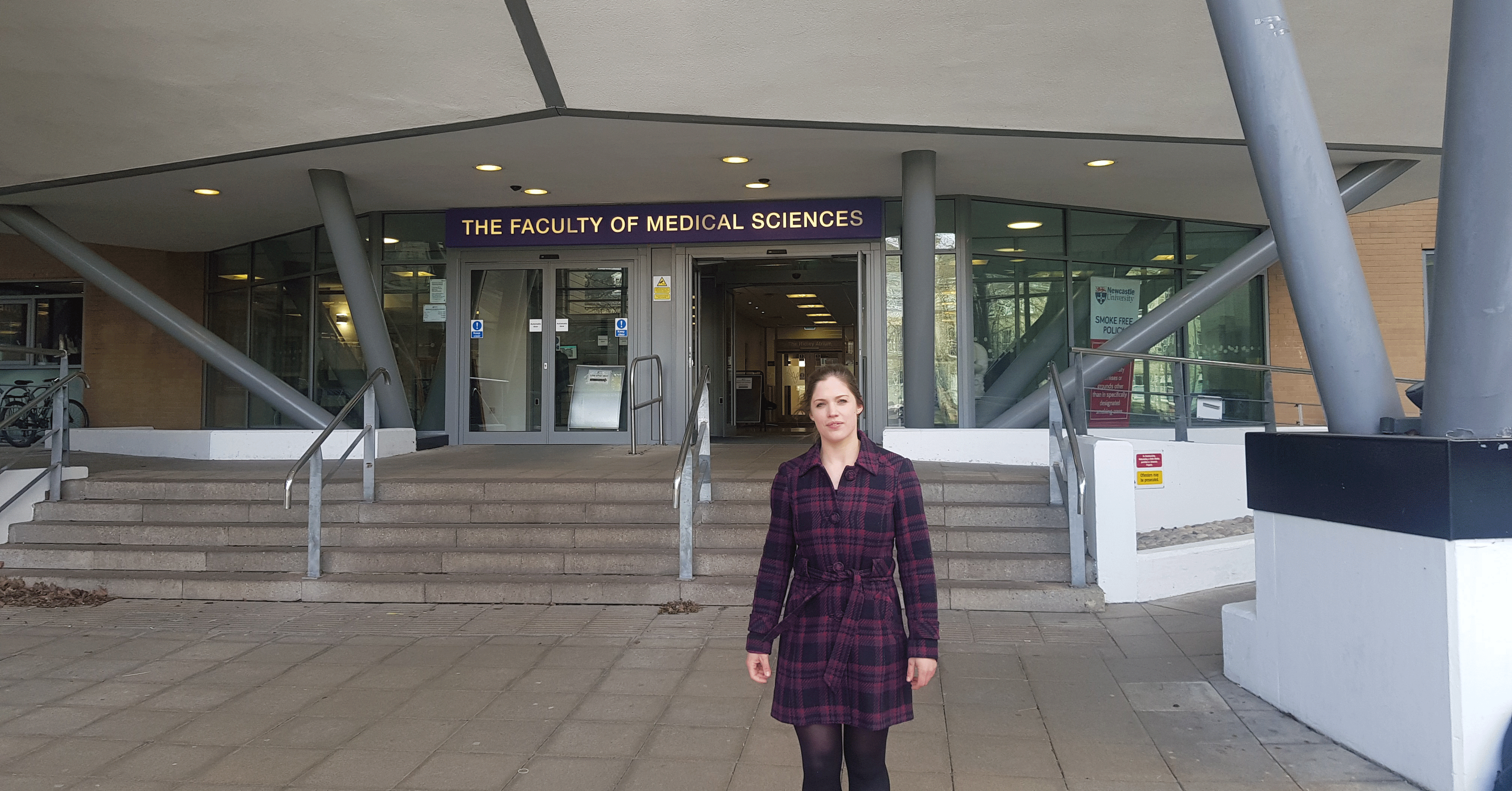 Graduating early to help NHS
Our final-year medical students have graduated early in response to the request from the Secretary of State for Health and Social care to add vital capacity of professional workers in our hospitals.
The medical students have been continually assessed throughout their five year degree and have met the exceptionally high standards and outcomes required by the General Medical Council. They had already been placed in wards and GP practices as part of their training and only had four weeks of teaching of their course left.
Professor Steve Jones, Head of the Medical School, Newcastle University, said: "Every graduating class of medical students is special but the class of 2020 will be part of history.
"Our graduates are starting medical practice at a time when our NHS has never needed its doctors more than it does today. I know that our students are well prepared and I am confident that they will put their training to good use.
"I extend to all the class of 2020 my very best wishes on behalf of the whole of the School of Medical Education, the teams of clinical teachers and support staff in hospitals and general practices from across our region."
Professor Julia Buckingham, the President of Universities UK, a Vice-Chancellor of Brunel University London, said everyone in higher education was very proud of the medical students.
She said: "It is fantastic to see university medical schools around the country taking such positive steps to make it possible for new doctors to go out and support the NHS at this critical time.
"They have been training for this for many years and are both ready and willing to play a key part in the national response against Covid-19, and everyone in higher education is very proud of them.
"Efforts to ensure these new doctors can qualify, register with the General Medical Council and move into work in their local communities are amongst the many ways universities are coming together in these unprecedented times to meet the needs of students, staff, communities and the national effort through their expertise, equipment and facilities."
Virtual ceremony
The students will be able to watch the virtual graduation ceremony and reading of the Hippocratic Oath, presided over by the Vice-Chancellor and President, Professor Chris Day, himself a medic.
The students can then video their reading of the Oath, which will sit alongside those of their Newcastle University peers, and they can share this with their family and loved ones.
There are many video messages of support on the site, including from lecturers, Newcastle University alumna and TV doctor Zoe Williams, Chi Onwurah MP, Newcastle City Council Chief Executive Pat Ritchie, the British Medical Association, as well as from dozens of NHS staff that they will be joining in the coming weeks.
The University looks forward to being able to celebrate graduation with the students in a more traditional way in the future.
The virtual ceremony can be viewed on the University homepage at www.ncl.ac.uk
---
Latest News