A World Turn'd Upside Down
Published on: 22 July 2020
Documentary films made by Newcastle University students will be screened at a virtual festival.
Resourcefulness and Creativity
A World Turn'd Upside Down will showcase 25 films made during the COVID-19 pandemic by students in the final year of the University's BA Film Practices and BA Film and Media degrees.

"The students were working on crew-based films for their final year dissertation project but when COVID-19 hit they had to switch to solo-produced films made under conditions of lockdown, no easy task!" says, Dr Ian McDonald, Director of Film@Culture Lab at Newcastle University. "They have shown incredible resourcefulness and creativity in making these documentaries."

Several of the films take COVID-19 as a starting point and look at subjects including lockdown life on Lindisfarne, mental health issues during the pandemic and birthdays. Other documentaries take a wide-ranging look at the world and focus on topics including interpersonal relationships and male sexual assault.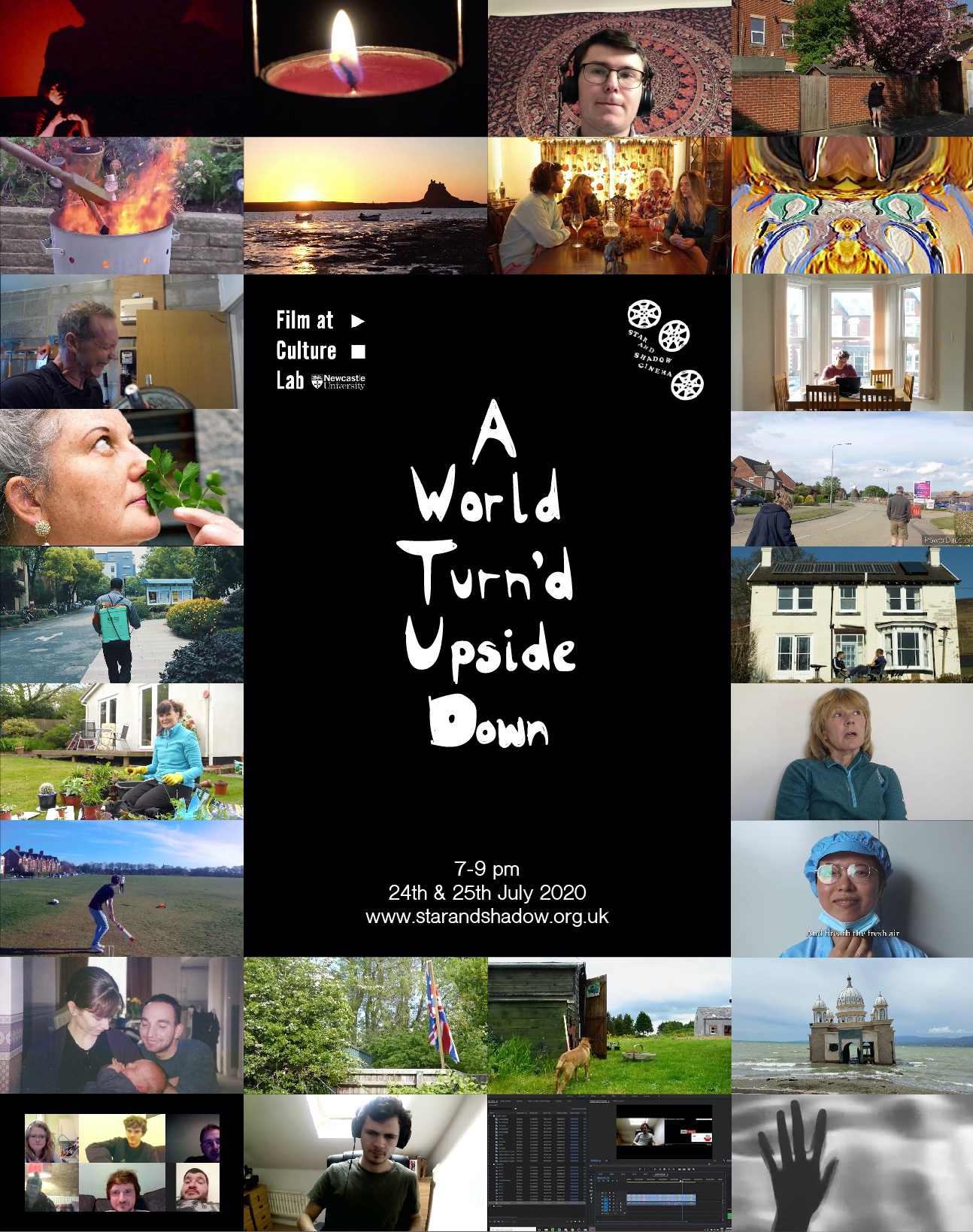 Moving and Compelling
"The film team are so proud of the students. Not only do the films showcase their talent as emerging filmmakers, but collectively the students offer us a moving, compelling and provocative take on 'A World Turn'd Upside Down'" added Dr McDonald.

A World Turn'd Upside Down takes place over two evenings on the 24th and 25th July and has been organised by the students in association with The Star and Shadow cinema.

Screening of the documentaries will be followed by a live round-table discussion with the filmmakers and respondent Michael Pattison, Creative Director of the Alchemy Film & Arts.

For more information and to watch A World Turn'd Upside down, visit here.
---
Latest News