geospatial mapping students
Students map the city while staying safe
Published on: 15 October 2020
Students working towards the BEng Geospatial Surveying and Mapping and Geographic Information Science degree courses are taking part in fieldwork with a difference this year.
Giving students first-hand experience
The Advanced Survey and GIS Fieldcourse, which Level 3 students would normally take during a week-long residential course at Calvert Trust Kielder, is this year running on campus and the Town Moor.
The exercise aims to provide the students with first-hand experience of using different surveying data acquisition techniques and highlight some of the practical problems and issues faced by surveyors when designing, collecting and analysing geospatial data.
Working in small teams of between two and four, the students have been busy designing a flood prevention scheme. This has involved them surveying the area encompassing Exhibition Park and surrounding areas as far as Great North Road and making a map of it in order to detect where flooding occurs. Once they have done this, they then have to design a water storage pond using GIS to prevent further flooding and identify where this could be located.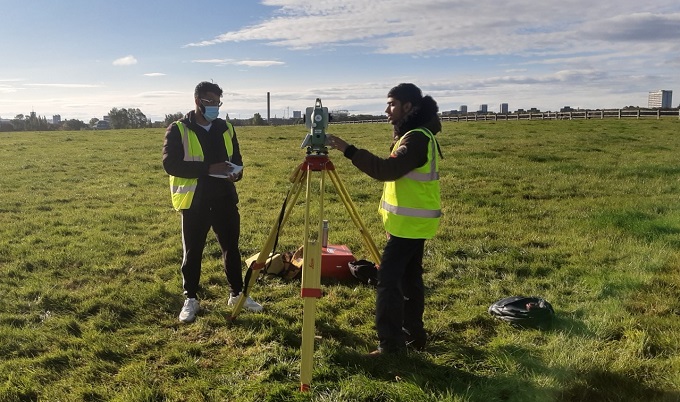 At the end of the exercise, the students present their findings and recommendations to their colleagues at a session held in the Cassie Building. For this, the students follow the safety protocol, wear their face covering while they are inside, use hand sanitiser and ensure they keep at a two-metre distance.
Dr Henny Mills, lecturer in the School of Engineering, said: "It's great to be able to deliver some face-to-face learning for our students, albeit in a way that is very different this year,
"Since the fieldwork is taking place outdoors, this reduces the risk and when they are on campus, students are keeping their social distance and wearing their masks. Additionally, where students live in the same house, we've put them in the same group, in effect creating a 'mini-bubble'.
"Students love it that they can finally do real work and no longer feel like they are 'potatoes'. We as staff like it too, as it is much better for engaging with the students and achieving learning outcomes."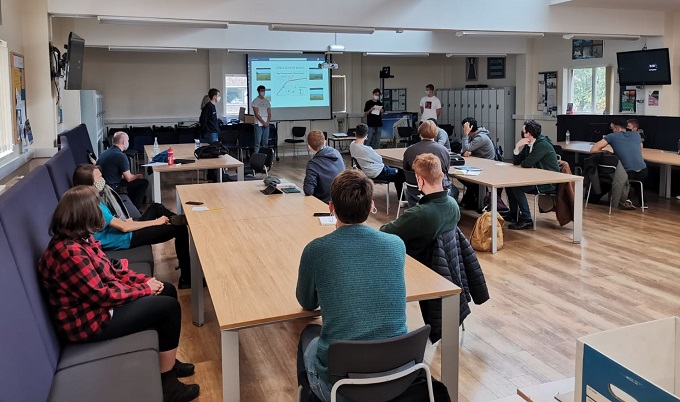 ---
Latest News