Newcastle University alumni selected in Team GB rowing squad for Tokyo
Published on: 22 June 2021
Three Newcastle University graduates have been named as part of the GB rowing team for the Olympic Games in Tokyo.
Emily Ford (Newcastle University Boat Club (NUBC) 2013-2015 and 2015 women's captain) will be in women's eight, while her brother Tom Ford (NUBC 2012-2015 and men's captain in 2014) and James Rudkin (NUBC 2013-2015 and men's captain in 2015) will compete in the men's eight.
The trio have their sights on a podium spot thanks to impressive performances in the 2021 European Rowing Championships and the World Rowing Cup II, with Team GB topping the medal table at both of the events.
Tom Ford was first selected for the GB Rowing Team at U23 level in 2013. He said: "Being selected for the Olympic Games means everything to me. For as long as I can remember I have wanted to be a professional sportsperson and to have achieved my childhood dream is beyond anything I could have imagined.
"The selection has been 15 years in the making, from when I first took up rowing as a 13-year-old and got the buzz for the sport. Ever since I have watched and followed rowing and had my eyes on making it to the Olympic Games. To have made it is a dream come true.
"My aim is to have the best possible race we can and really demonstrate what we can do to the world. For me, this will help achieve the aim of been on top of the podium. You can't go into a race with any other expectation and as a member of the GB rowing team this is all we think about, it's put into every stroke we take."
A new and exciting experience
Emily Ford made her GB Rowing Team senior squad debut in 2018, having competed at Junior and U23 level. She said: "I am so proud to be selected and to now be part of such a prestige and small group of people that have been able to represent their country at the Olympic Games. I know the 2021 Olympic Games are going to be very different to previous ones but having never competed at the Games before it is all a new and exciting experience for me.
"I would like to thank everyone that has supported me throughout my rowing career, family, coaches and friends."
Emily, Tom and James were part of Newcastle University's performance scholarship programme, supporting them to excel at their sport and academically.
The Olympic Games will be held from 23 July to 8 August 2021 in Tokyo, Japan. Originally scheduled to take place from 24 July to 9 August 2020, the event was postponed in March 2020 as a result of the COVID-19 pandemic.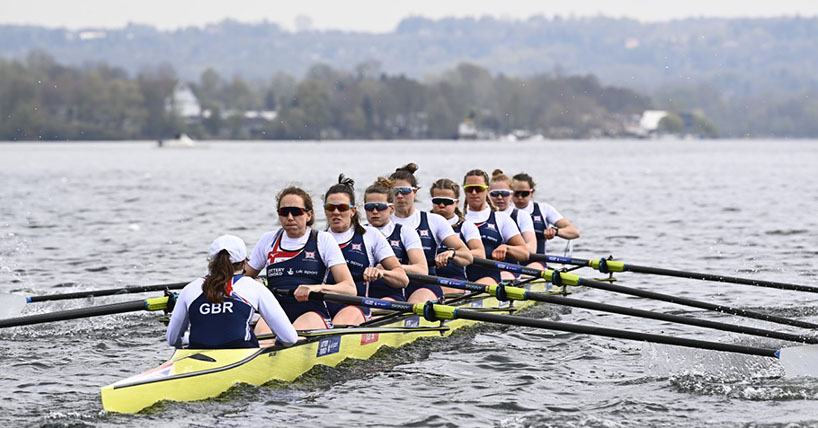 ---
Latest News