The Royal Academy of Engineering
New Fellow appointed to The Royal Academy of Engineering
Published on: 22 September 2021
Leading academic Jarka Glassey, Professor of Chemical Engineering Education, has been elected a Fellow by The Royal Academy of Engineering.
She joins a group of 60 Fellows, four International Fellows and five Honorary Fellows, with each individual having made exceptional contributions to their sectors in their own way, as innovation leaders, inspiring role models, or through remarkable achievements in business or academia.
Professor Glassey said: "I'm honoured to be elected as a Fellow of the Royal Academy of Engineering and to join this esteemed body of distinguished engineers from around the world.
"The Fellowship recognises my contribution to furthering the learned society activities of the Institution of Chemical Engineers, bringing into focus the way chemical engineers can work with others to address the grand societal challenges we are facing.
"This exciting opportunity will enable me to work with fellow engineers from all disciplines on raising the awareness of these issues and to continue inspiring our future engineers in their search for sustainable solutions to demands of the modern society."
The new Fellows will be admitted to the Academy, which comprises nearly 1,700 distinguished engineers, at its AGM today. In joining the Fellowship, they will add their capabilities to the Academy's mission to create a sustainable society and an inclusive economy for all.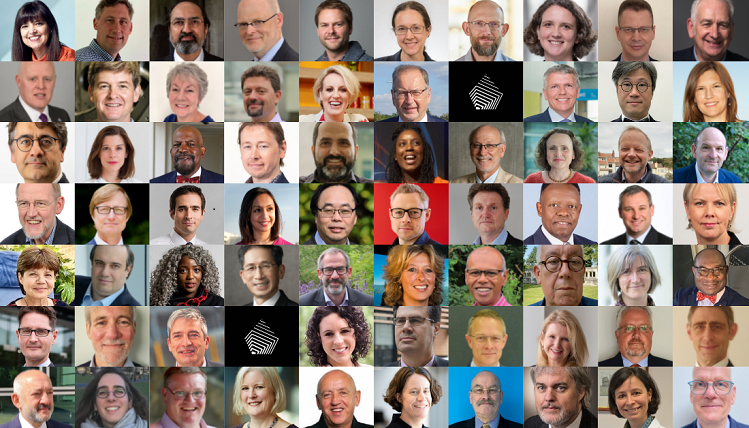 "best of the best"
This year's new Fellows are the first to reflect the Academy's Fellowship Fit for the Future initiative announced in July 2020, to drive more nominations of outstanding engineers from underrepresented groups ahead of its 50th anniversary in 2026. This initiative will see the Academy strive for increased representation from women, disabled and LGBTQ+ engineers, those from minority ethnic backgrounds, non-traditional education pathways and emerging industries, and those who have achieved excellence at an earlier career stage than normal.
Sir Jim McDonald FREng FRSE, President of the Royal Academy of Engineering, said: "Our Fellows represent the best of the best in the engineering world, and we welcome these 69 excellent and talented professionals to our community of businesspeople, entrepreneurs, innovators and academics.
"This year's new Fellows are the most diverse group elected in the history of our institution. The engineering profession has long suffered from a diversity shortfall and the Academy is committed to changing that, including by ensuring that our own Fellowship community is as inclusive as it can be.
"It is well established that diverse organisations tend to be more agile and more innovative, and as the UK's National Academy for engineering and technology, we have a responsibility to reflect the society we serve in addressing the shared challenges of our future."
(Press release adapted with thanks to the Royal Academy of Engineering)
---
Latest News