Witness Literature: In Conversation with Beverley Naidoo
Published on: 18 October 2021
Join award winning children's author Beverley Naidoo and Newcastle University researcher Helen King as they discuss Beverley's Carnegie Medal-winning novel, The Other Side of Truth.
Timely questions
The novel tells the story of Nigerian refugee children in the UK. Drawing on Naidoo's archive, which is held in Seven Stories' internationally significant collection, we will be introduced to the people and events that inspired the novel, examine Beverley's creative process, and read responses from her young readers. The conversation will ask timely questions about the relationship between fiction and reality, and the ways in which children's books are used by authors and readers to explore pressing social issues.
Beverley's first novel for children, Journey to Jo'burg, was published in 1985 and is a powerful portrayal of racism seen from a child's perspective, the book was banned in South Africa until 1991. The Other Side of Truth was inspired in part by the execution of Nigerian writer Ken Saro-Wiwa and tells the story of two Nigerian children who flee to London as refugees after their mother is killed.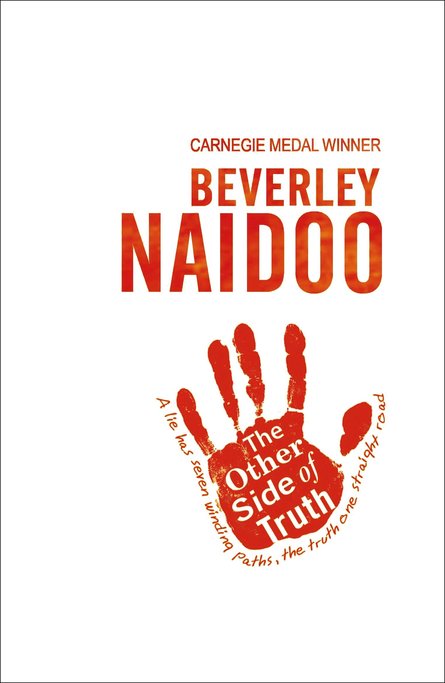 Vital role
Helen King is an AHRC Northern Bridge-funded doctoral researcher at Newcastle University, undertaking a Collaborative Doctoral Award in partnership with Seven Stories. Her project is an exploration of the political agency of marginalised and minoritised children as represented in the work and archive of Beverley Naidoo.
She said: "Over half of the world's refugees are children, and numbers of those fleeing conflict and persecution continue to increase. This event will showcase how children's books, and Naidoo's in particular, play a vital role in advocating for those seeking sanctuary in the UK, and telling the stories behind the statistics."
This event takes place between 7pm and 8pm on Wednesday 20 October and is organised and supported by the Vital North Partnership, a strategic agreement between Seven Stories and Newcastle University. This event is free to attend, but you will need to book in order to receive the meeting link.
Press release adapted with thanks to Seven Stories
---
Latest News