Newcastle University ranked 'First Class' for sustainability
Published on: 9 December 2021
Newcastle University has achieved a First Class award in the People and Planet University League.
The University has been ranked 21st out of 154 UK universities, maintaining a First Class award since 2012.
People and Planet assess UK universities against a range of criteria which measure environmental and ethical performance, including Sustainable Food, Staff and Student Engagement and Education for Sustainable Development. The criteria are judged using information that is publicly available on University webpages.
This year, Newcastle University scored highly in Policy and Strategy (100%), Environmental Management Systems (100%), Managing Carbon (80%) and Ethical Investment (78%). With an overall score of 67.2%, this is the University's highest total to date, although the league position is down from 12th in 2019 to 21st this year.
Newcastle is ranked joint sixth for Ethical Investment and joint 11th for Carbon Management.
Professor Julie Sanders, Deputy Vice-Chancellor and Provost, said: "We are proud to be amongst the leading universities in this league for our efforts towards environmental sustainability. We are always ambitious to keep improving in all aspects and are committed to working at pace with our students, colleagues and partners to further action throughout our operations, education and research."
The People and Planet University League is one of the ways that Newcastle University is externally measured on its performance on sustainability and work towards social and environmental justice. Earlier this year, the University was ranked 15th in the world and fifth in Europe in the Times Higher Education Impact Rankings. The Impact Rankings measure performance against the United Nations' Sustainable Development Goals (UN SDGs). The University ranked highly for SDG 12: Responsible Consumption and Production, coming second in the world.
In November, Newcastle University was also recognised with a Highly Commended award at the UK Green Gown Awards in the '2030: Climate Action' category. This recognition is due to the work on the Climate Action Plan, which outlines the action required to meet the University's net-zero carbon dioxide emissions by 2030 target, and aspirational scope 3 carbon targets. Work to deliver the Climate Action Plan is underway with several ongoing projects, such as the solar PV project and advancing building retrofits. An update on progress against the plan will be published in 2022.
Newcastle University's success with sustainability awards and rankings is thanks to a whole-University effort and could not be achieved without the collaboration that happens within our community of students and colleagues. We are continuously working to improve the University's performance and play our part in responding to social and environmental justice issues with necessary urgency.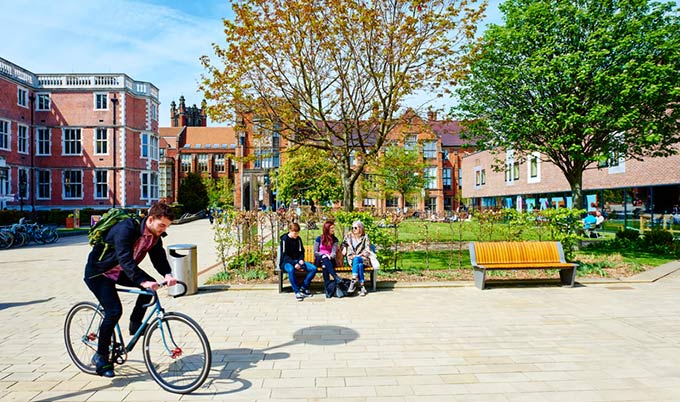 ---
Latest News