Academic made Fellow of Academy of Social Sciences
Published on: 1 March 2022
Professor Pauline Dixon has received the coveted accolade for excellence in her field.
Excellence and impact
Pauline, Professor of International Development and Education in Newcastle University's School of Education, Communication and Language Sciences, is one of 47 Spring Fellows announced by the Academy of Social Sciences.
Newly elected Fellows are selected through an independent peer review which recognises their excellence and impact, including their wider contributions to social sciences for public benefit.
"I am very honoured to have been recognised to become a Fellow of the AcSS for my research over the last 22 years with marginalised communities in the Global South," said Professor Dixon. " I'm passionate about the research that I have been able to carry out with in-country partners, colleagues and the communities themselves to highlight the enablers to empowerment.".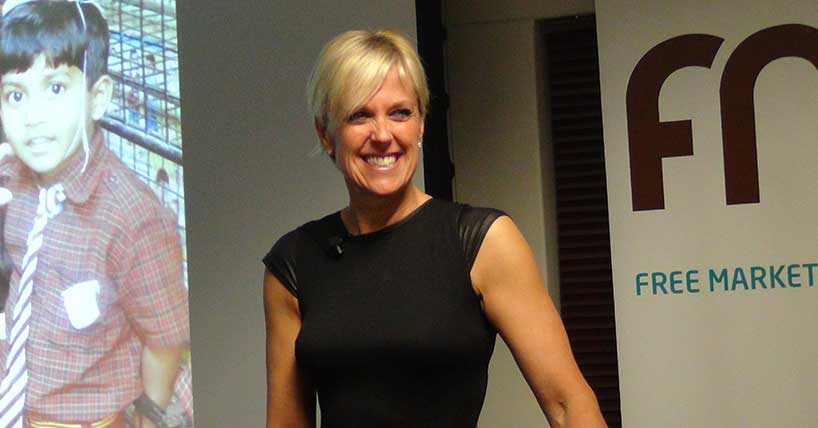 Deepen understanding
The Academy's Fellowship comprises distinguished social scientists from academia and the public, private and third sectors. They are drawn from across the full spectrum of the social sciences. Through leadership, scholarship, applied research, policymaking, and practice, they have helped to deepen understanding of and address some of the toughest challenges facing our society and the world.
Fellows are highly accomplished social scientists. Many are making exceptional contributions to tackling current and critical issues facing the UK economy, local communities and places, and beyond. They are drawn from varied backgrounds, disciplines and institutions from across the UK and internationally.
Will Hutton FAcSS, President of the Academy of Social Sciences, said: "The Academy of Social Sciences is delighted to welcome the Spring 2022 group of new Fellows to join our ranks - representing an excellent range of highly distinguished social scientists. We look forward to engaging with them in our work."

Press release adapted with thanks to the Academy of Social Sciences.
---
Latest News