Under One Roof
Published on: 22 April 2022
A new exhibition will showcase the Class of 2020's Fine Art Degree Show – two years after it was delayed.
Class of 2020
Newcastle University graduates have created a celebratory exhibition at the Great North Museum: Hancock so they can finally show their work to the public.
The talented Fine Art Class of 2020 were denied the chance to show their work in the annual degree show – one of the highlights of the University calendar – due to the Covid-19 pandemic. The show was rescheduled then cancelled again due to the pandemic before being successfully held online. Now, the artists will finally get the chance to exhibit their work.
Under One Roof, which opens on 14 May 2022, will give the 38 participating artists the opportunity to finally show their work in person. It also provides an opportunity for many of the artists to come together again after many left Newcastle following graduation and to make new work for the show.
"The Class of 2020 graduates experienced a year like no other," says Nick Fox, Deputy Head of Fine Art and who supervises the degree show. "The pandemic profoundly altered their educational and life journey. Our students' creative journey during their four years of study builds towards the degree show including presenting their work and ideas to public audiences.
"After an almost two-year delay, the exhibition marks an important professional transition and artistic achievement for the Class of 2020. I'm so proud of what they've now achieved. I hope as many people as possible will come along to see for themselves how talented they are."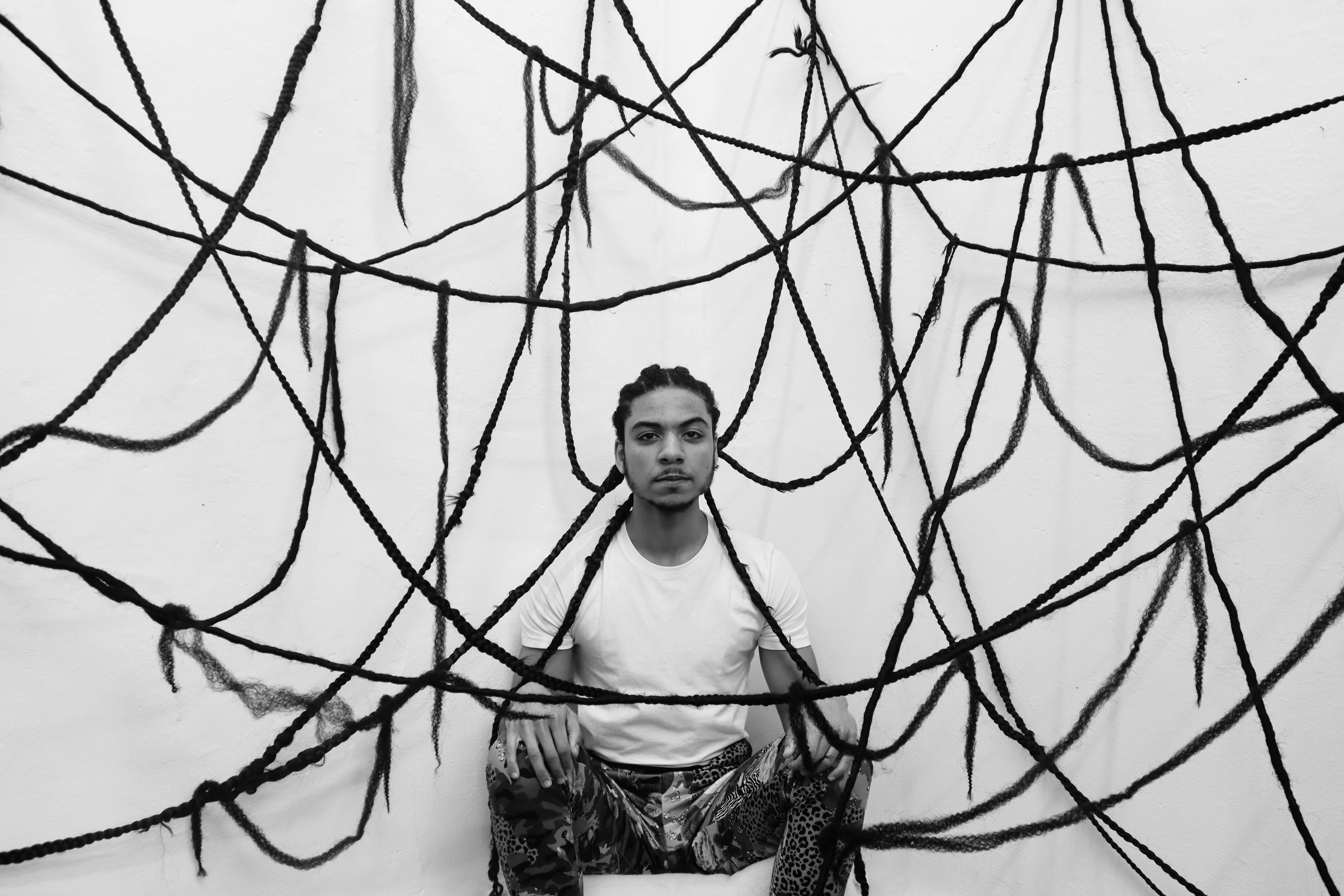 Exciting voices
Brought together side by side Under One Roof is an eclectic culmination of contemporary styles, encompassing painting, print, sculpture, new media, performance and installation. The exhibition spans work made during the artists' time at Newcastle University and in the many months since.
Celebrated in this milestone exhibition is a mix of exciting and individual artistic voices. The work symbolises the cohort's creativity, achievement and dedication as well as a commitment to each other, fortified throughout the COVID-19 pandemic.
Charli Payne, now based in London, will create a new performance that will debut on the evening of 14 May as part of The Late Shows.
"We are delighted to be able to celebrate the work of the class of 2020 at Great North Museum: Hancock," says Professor Vee Pollock Dean of Culture and the Creative Arts at Newcastle University. "Not only are we immensely proud of their achievements, this is a moment also to acknowledge their perseverance, commitment, and care for one another during the most difficult of times.
"One characteristic of Fine Art at Newcastle is that community is at its heart - a community of students, of staff, and of practice - and, as well as outstanding creativity, this show also celebrates that spirit."
Vital showcase
Under the watchful eye of Nick Fox , two Fine Art 2020 Graduates Heather Carr and Amy McCartney have undertaken the planning and curation of the project with expert guidance from Paul Stone and Chris Yeats from project partners Vane.
"We really wanted to finally exhibit our work," says Amy McCartney. "We're really looking forward to Under One Roof and for people to see our work in person."
Heather Carr says: "Finally bringing this exhibition together is a really positive end to what was a particularly challenging chapter in our education. The support and guidance from the moment we left the studios through to everyone we've worked with on this project has been immense and we are so excited for it to open."
"Vane is very pleased to be a partner on this project," said Chris Yeats from Vane. "Supporting artists of all ages and at all stages of their development is central to our mission.
"The degree show is a vital showcase in the career of many artists, and it has been a cruel blow that many Fine Art graduates have been denied this opportunity by the events of the last two years. The opportunity 'Under One Roof' has provided to physically show their work gives Newcastle University's 'Class of 2020' a chance to celebrate this landmark together."

Under One Roof coincides with the Newcastle University BA Fine Art Degree Show 2022 , an exhibition by 2022 graduates taking place across the Fine Art Department and Hatton Gallery, which will take place from 7 to 21 June.

The project has been made possible with support from Newcastle University, The Bartlett endowment fund and the Great North Museum: Hancock.
Ruth Sheldon, Project Coordinator Public Engagement at the Great North Museum: Hancock, says: "It's wonderful to be able to support the Fine Art graduates of 2020 from Newcastle University, after a very difficult couple of years it is uplifting to see students showcasing their creativity and talent in the Great North Museum: Hancock, they have been a pleasure to work with."
Under One Roof takes place from Saturday 14 May to Sunday 19 June. Entry is free.
Hair Day Lengthy Actions by Charlie Payne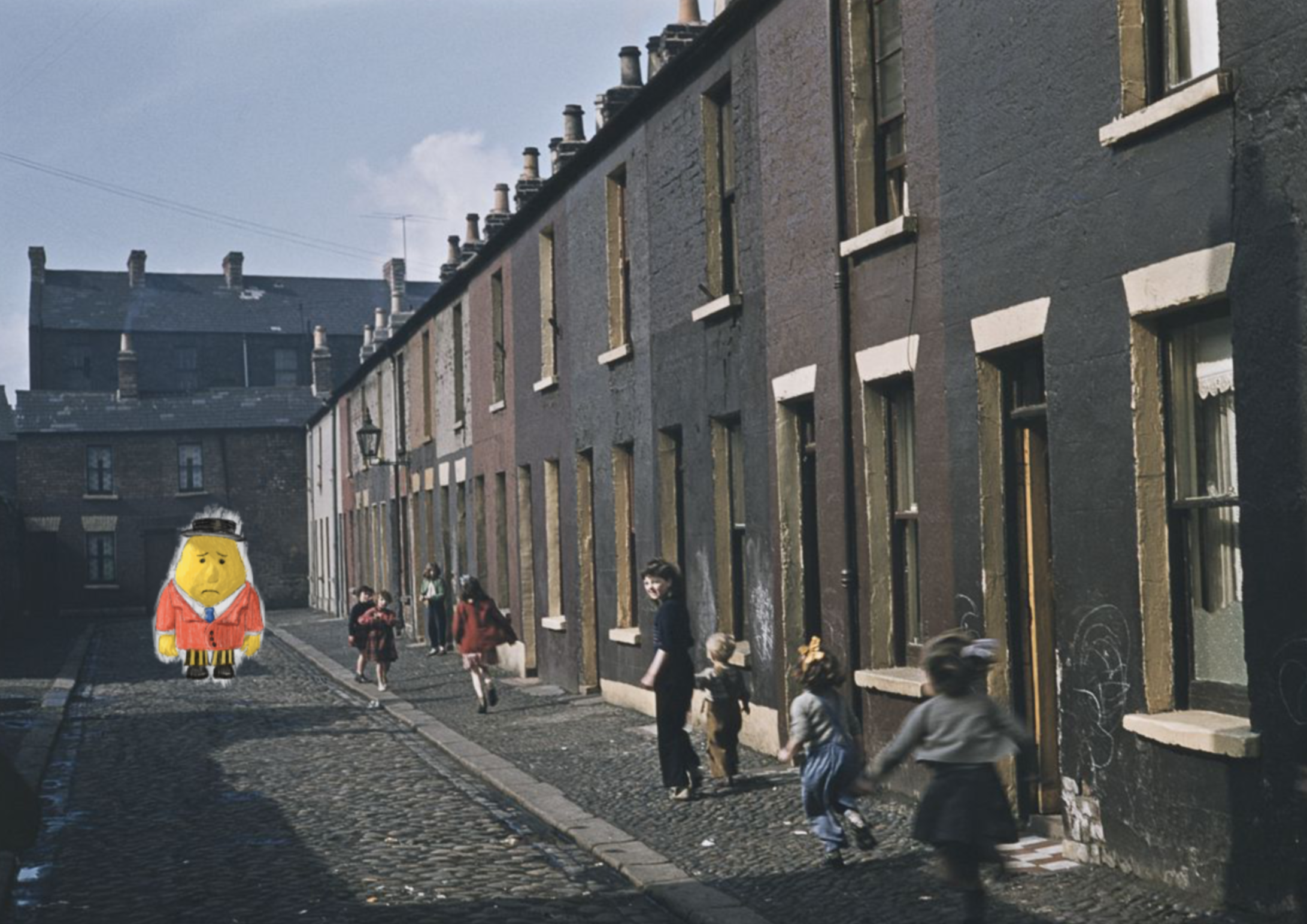 ---
Latest News