Newcastle University Fine Art Degree Show 2022
Published on: 27 May 2022
Work by exciting new artists is to be exhibited in this year's Fine Art Degree show.
Newcastle University Fine Art students have been working hard for the past four years and the results will be exhibited in the Fine Art Department, Hatton Gallery and Boiler House.

Produced and curated by the students, the show will exhibit the work of 55 artists, spanning a diverse range of practices that have been developed to an exceptional standard despite the impact of the Covid-19 pandemic. The Degree Show will feature painting, print, photography, sculpture, video, sound, installation, and performances from this next generation of talented artists.

Nick Fox, Deputy head of Fine Art, supervises the degree show. "This is our first physical exhibition open to the public without restriction since before the pandemic, so there is a real sense of optimism and celebration as we emerge from the shadow of lockdown past," says Nick. "The work on show this year marks a strong return to materiality and being in the studio with a serious focus on making, on immersive experience and on the intimacies that comes with sharing creative practice and ideas in the public space.

"We are really proud of the Class of 2022 achievements and hope to see lots of visitors in-person at the degree show this year."

Maisie Barnes who is showing her work and has helped to organise the show said: "After four years of hard work and overcoming the limitations of the pandemic our year group has shown extraordinary resilience and have worked together to produce an exhibition that we are incredibly proud of. Thank you to the faculty and technicians for all of their hard work and support."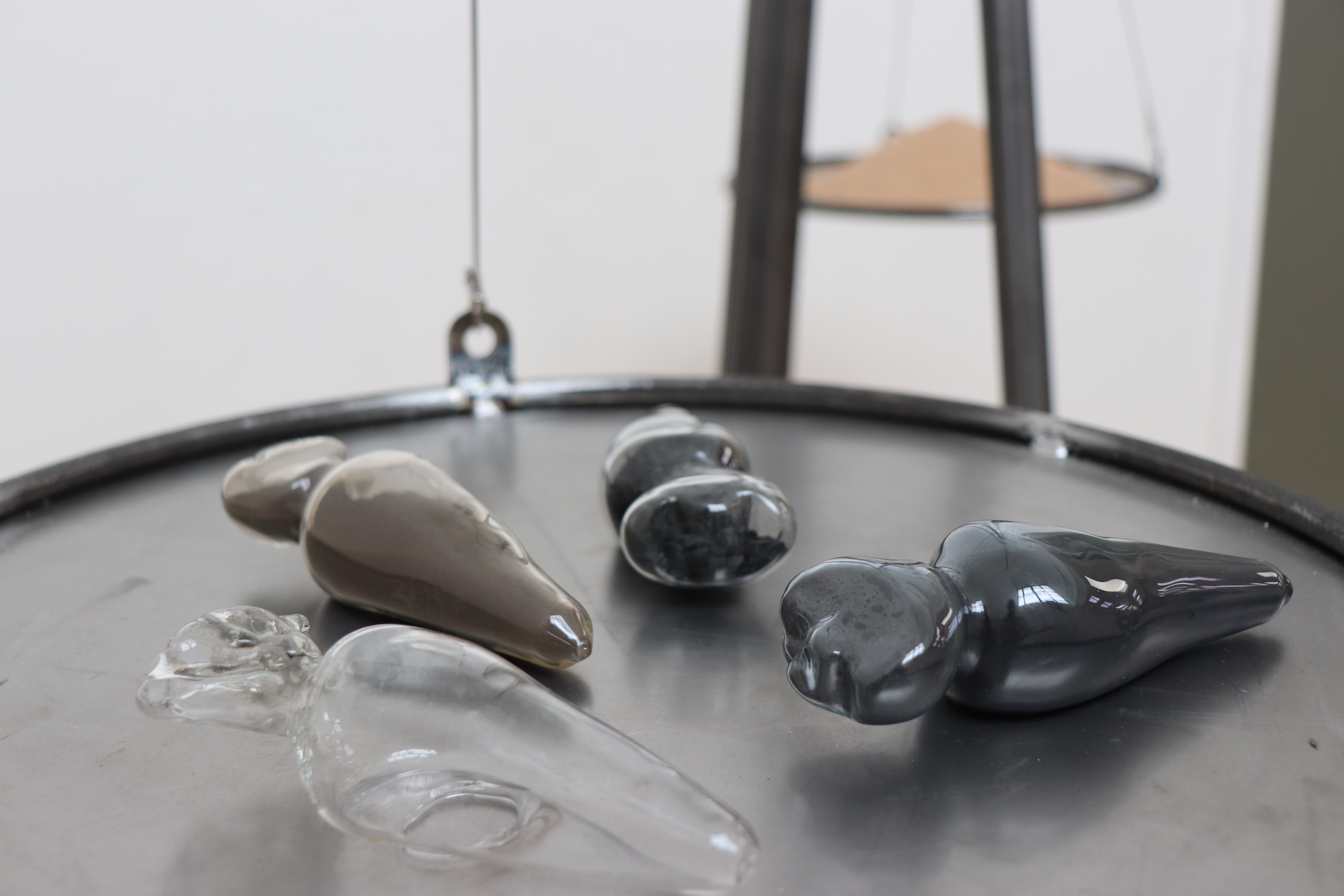 Every year common themes running through the different artworks become apparent and this year is no exception. After experiencing lockdowns where they spent most of their time indoors, many of the artists have been inspired by the natural world and the outdoors.

Among the students showing their work is Brandon Saunders. "After years of animation and sound work, I have been exploring ways of materialising data into sculptures of various types," says Brandon, "Laser cutting, 3D printing, and coding are one of many techniques I employ when creating my diverse body of work."

Millie Avis, who is also exhibiting, says: "Within my practice, organic and biological forms are observed and experienced through a taxonomic, clinical encounter. Methods of dissection and creation reveal previously hidden anatomical spaces. Recent experiments seek to investigate simultaneous repulsion and attraction to biotic material."

Georgia Peart and Megan Diskin collaborate. "Care, nurturing and process are themes that are central to my practice," says Georgia. "In my small sculptures I think about how these feelings can be evoked through minimal interventions to a space that incorporate and reference a room's existing features."

Megan adds: "Through play with materials, I explore tenderness, temporality and fragility. I am interested in creating enticing and whimsical structures. Thinking about things collapsing or objects that once functioned have also become part of my work."

"Community and studio culture is central to the Fine Art ethos at Newcastle," says Nick Fox. "This cohort's committed return to the studio environment has helped us rebuild the creative spirit and sense of community that is at the heart of the Fine Art Department, through the mutual care, energy, determination, generosity of spirit, and outstanding creativity that characterise this cohort."

"It's been inspiring to witness the creative journey taken by the Class of 2022, building skills, networks, friendships and individual practices that will sustain and nourish their professional and creative endeavours now, and as Fine Art graduates."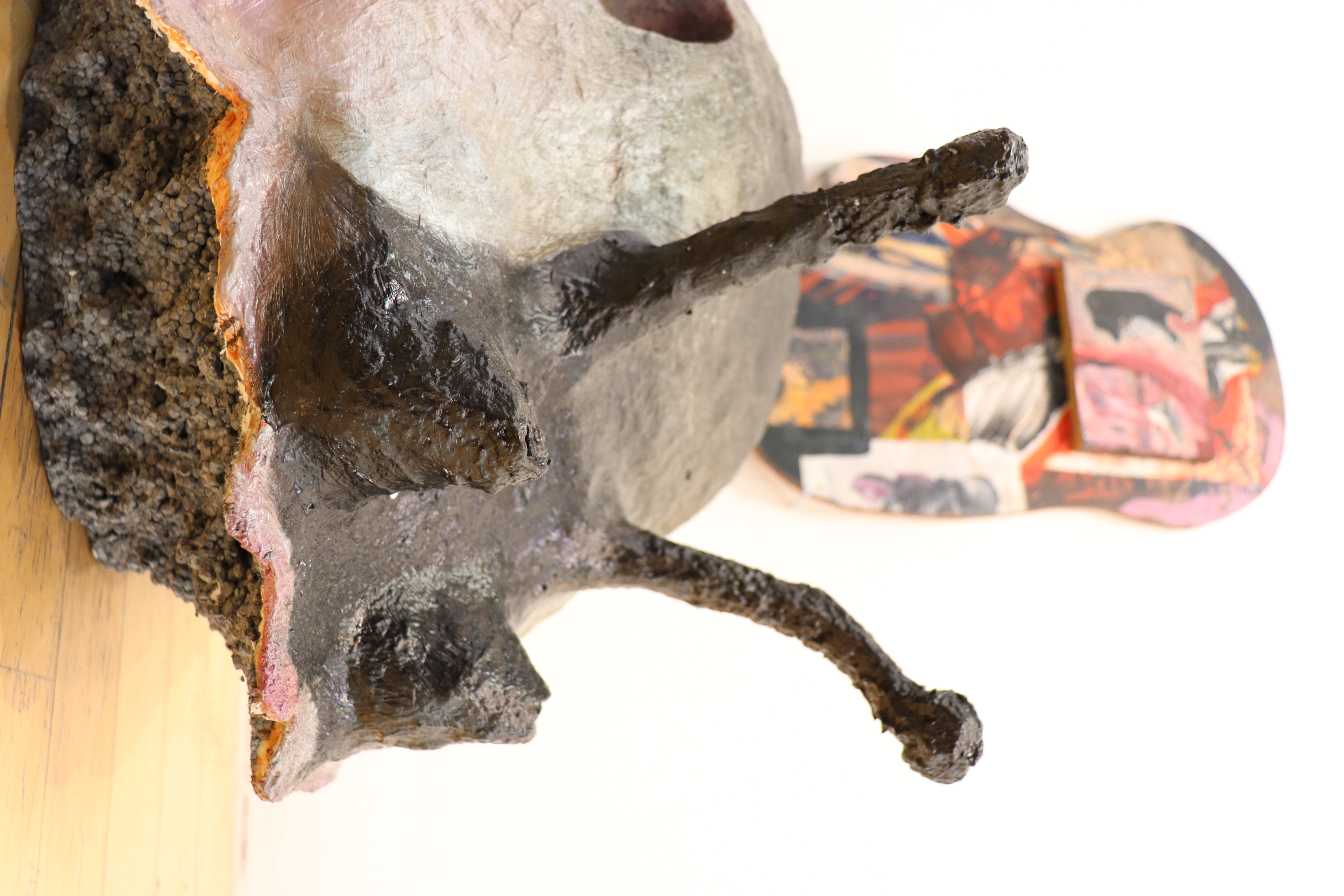 The Fine Art Degree Show takes place between 10am and 5pm Monday to Saturday, from the 7th - 21st June. A preview will take place on 10 June (6pm to 9pm). The show will relocate to Copeland Park Gallery, in Peckham, London, and will run from 8th to 10th July with a preview on the 8th (6-9pm). Entry is free.

Newcastle University BA Fine Art Degree Show 2022 coincides with Under One Roof, an exhibition by 2020 graduates taking place nearby at Great North Museum: Hancock until 19 June.

The BA Fine Art Degree at Newcastle University is ranked 2nd in the UK in the Guardian University Guide 2022, 3rd in the UK by the Complete University Guide 2022, and 3rd in the UK in the Times/Sunday Times Good University Guide 2022.

For more information visit the Hatton Gallery webpages, Twitter and Instagram.



---
Latest News