£1 million to tackle antimicrobial resistance
Published on: 15 June 2022
More than £1 million has been awarded to a Newcastle University researcher to study how bacteria change form to protect against antibiotics.
Dr Katarzyna Mickiewicz, from the Biosciences Institute, has received the funding from UKRI's Impact Acceleration Account to study the importance of L-form switching in antibiotic evasion and recurrence of bacterial infection.
It is part of a package of £118 million announced for critical early-stage translation of UK research to transform public services and create new businesses and jobs.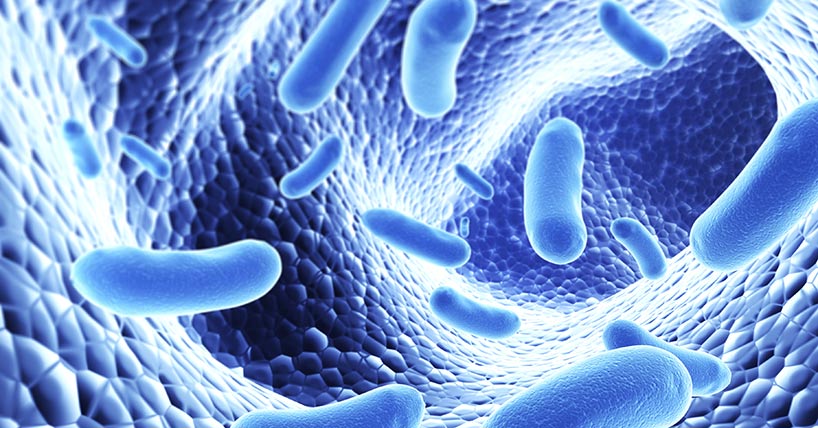 Global health threat
Antimicrobial resistance (AMR) is considered by the World Health Organization as one of the top 10 global public health threats facing humanity.
Dr Mickiewicz's research focuses on an understudied mechanism of antibiotic evasion, called L-form switching. Almost all bacteria are surrounded by a structure called the cell wall, which protects them against environmental stresses and helps with regular division and many of our commonly used antibiotics, such as penicillin, target this structure.
During treatment with these antibiotics, bacteria usually burst and die, but some can survive in a wall-less state referred to as an L-form, if the surrounding environment protects them from bursting.
Dr Mickiewicz has developed novel approaches using cutting-edge technologies to study L-form switching using advanced fluorescent microscopy and genetics.
She said: "I will investigate how certain bacteria evade antibiotics – one of the biggest global health threats facing humanity.
"Many antibiotics target bacterial cell walls, but some bacteria can evade them by temporarily surviving in a cell wall-deficient state.
"The phenomenon, called 'L-form switching', sees bacteria survive the effects of antibiotics in a weakened state, before rebuilding the wall and resurging once the course of treatment is complete.
"It is implicated in recurrent infections such as sepsis, mastitis, urinary tract infections and my research will focus on how bacteria survive in this form and how best to eradicate them."
Dr Mickiewicz will follow L-form switching of various bacterial species and test their susceptibility to antibiotic treatment in the context of a host tissues.
The research has the potential to influence how to use currently available treatments better, as well as develop novel strategies for tackling infection.
Impact Acceleration Account
UK Research and Innovation (UKRI), a government body responsible for delivering £8 billion research and innovation funding each year, is investing £118 million in the latest round of the Impact Acceleration Account (IAA) to translate research across 64 universities and research organisations.
The IAA suppoIrts critical early-stage translation of UK research to real impacts, transforming public services, creating new jobs, attracting private investment, and forging new partnerships with business and charities.
UKRI Chief Executive, Professor Dame Ottoline Leyser, said: "Research and innovation has the potential to improve people's lives and livelihoods, rejuvenating communities across the UK and tackling global challenges. It is imperative that we harness that potential.
"The path between discovery and impact is not simple and so it is vital that we provide flexible support that allows talented people and teams, and world-class institutions to connect discovery to prosperity and public good.
"Our impact acceleration funding has a fantastic track-record in providing support that helps brilliant ideas become realities that make a real difference."
---
Latest News