New partnership to support research and education in Ukraine
Published on: 8 September 2022
Newcastle University has formalised a twinning partnership with the National University of Water and Environmental Engineering (NUWEE), in Ukraine.
Long-term partnership
The two institutions have signed a five-year agreement that will support long-term research and educational collaboration.
The long-term partnership will provide vital support so that NUWEE students and researchers can carry on their work at their home university. In the longer term, it will help NUWEE to rebuild their campus and play an important role in the rebuilding of Ukraine.
NUWEE was established in 1915 and has created a thriving environment for students and researchers. It is the largest higher education establishment in Rivne region and consists of nine institutes, five training and consulting centres and five colleges. It also provides professional engineering expertise and services to the Ukrainian Government and private companies.
In addition to PhD and Doctoral studies, NUWEE offers 129 Bachelors and Masters degree programmes in a wide range of fields, ranging from water engineering, advanced water treatment and environmental technologies, agronomy, and civil engineering to architecture, economics and business.
The partnership has come about as a result of the academic synergy between the two institutions and will enable NUWEE to broaden its research and teaching in areas such as culture and heritage. For Newcastle University, it will provide opportunities to share ideas and collaborate on research, building on the institution's long-term commitment to environmental and social justice.
One of the first projects to get underway will be an English language programme that will largely be delivered by Newcastle University students for their peers at NUWEE. Additionally, through financial support provided by the Development Trust, Newcastle University will offer full funding for 10-12 NUWEE students to come to Newcastle on exchange in the second semester of the 2022-2023 academic year.
In addition to short-term mobility schemes for NUWEE students and staff and online access to academic resources, including Newcastle's library system, the two universities will actively engage with one another through virtual workshops and events to learn from one another's research strengths.
Professor Julie Sanders, Deputy Vice-Chancellor and Provost, Newcastle University, said: "This new partnership with NUWEE will benefit students and colleagues at both institutions and I know there is so much we can learn from each other. Given the breadth of shared research and education interests, I'm sure that it will lead to a lasting collaboration between our two universities. We are humbled to be able to be some small source of support and friendship to the remarkable NUWEE community at this time."
Professor Viktor Moshynskyi, Rector, NUWEE, said: "We highly appreciate the support of the whole world and especially of Great Britain, particularly at this time. For us, as a leading technical university of western Ukraine, the response of Cormack Consultancy Group and senior management of Newcastle University was very important.
"Common views on education development, including international, and a common vision in professional spheres, as well as opportunities for our staff and students to develop their networks will help us to find new opportunities. We were happy to sign a cooperation agreement on June, 28, which is the Day of Constitution of Ukraine.
"We are proud to cooperate with Newcastle University and hope to establish a long-term and fruitful co-operation and warm, friendly relationship."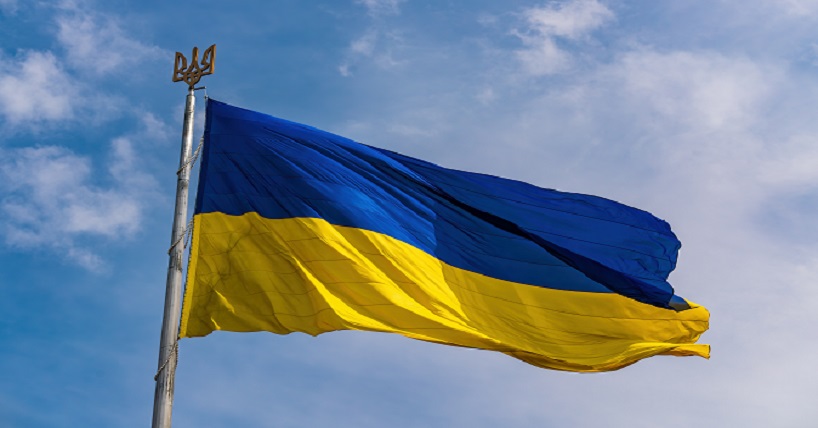 #TwinForHope
The partnership is part of Universities UK (UUK) and the Cormack Consultancy Group's twinning programme between UK and Ukrainian academic institutions. The project aims to establish more than 100 long-term, sustainable partnerships to support Ukrainian institutions, students and researchers during the current conflict and beyond.
UUK is launching its #TwinForHope campaign today to showcase the impact that partnerships between UK and Ukrainian universities are having. More than 75 mutually beneficial twinning partnerships have already been formed between UK and Ukrainian universities. Colleagues from both the twin universities stay in regular contact via online meetings to build relationships, make plans for sustaining Ukrainian education during the war, and create relationships that will make a real difference. Conversations so far have shown that Ukrainian universities feel supported and are excited about the benefits their partnerships will bring to their students and staff.
Professor Nataliia Savina, Vice-Rector for Research and International Affairs, NUWEE, said: "We are glad to start co-operating with Newcastle University. We have already determined the strategic direction of co-operation between our universities, which will be implemented through peer-led language courses, mobility programmes for students and scientists, scientific co-operation and joint grant projects, and online access to the library of Newcastle University. In the future, we also hope to implement dual and double diplomas.
"We hope that research potential of NUWEE and Newcastle University will allow us to create a platform for developing innovation in both countries.
"I'd also like to express my sincere appreciation to the whole community of Newcastle University for their engagement and professional approach."
For details of other ways we are supporting students and staff impacted by the war in Ukraine, visit https://www.ncl.ac.uk/who-we-are/war-in-ukraine/
---
Latest News