Newcastle-led project helps save Hadrian's Wall
Published on: 10 November 2022
Work by volunteers and experts at Newcastle University has helped save parts of Hadrian's Wall for future generations.
Two sections of the UNESCO World Heritage Site have been removed from Historic England's Heritage at Risk register following conservation work, including work carried out as part of Newcastle University's National Lottery funded Hadrian's Wall Community Archaeology Project (WallCAP).
This year marks the 1900th anniversary of Hadrian's Wall, and while the vast majority of the Wall is in good condition, the 170 individual scheduled monuments that make up the World Heritage Site across Cumbria, Northumberland, and Tyne and Wear face challenges from the elements, agriculture and visitors climbing onto it.
Through collaboration between Newcastle University and Historic England, the National Trust-owned Steel Rigg in Northumberland saw WallCAP volunteers cover the top of the Wall with stones and turf to discourage people from walking on it and protect it from further damage, while specialist stonemasons also repaired collapsed sections of the Wall.
The three-year WallCAP project launched in 2019 and recruited almost 400 volunteers to understand more about the condition of the wall and help prevent further deterioration. Volunteers were trained in specialist skills such as digital surveying and terrestrial laser scanning, as well as conservation and geological work, and carried out numerous excavations and activities such as surveying, excavation, and recording at more than 20 sites. This has resulted in new knowledge and skills for the volunteers, as well as a deeper understanding of Hadrian's Wall.
Dr Rob Collins, WallCAP project manager and Lecturer in Archaeology, Newcastle University, said: "It is a genuine pleasure to see that the work of WallCAP and its hundreds of volunteers has had such a positive impact for heritage. Hadrian's Wall is so important to the economies and wellbeing of local communities in the North East and North West, and it is vital that we look after our heritage, not only for current communities but also for future generations."
Hadrian's Wall is a vast and complex system of defences for the northern edge of the Roman Empire. Comprising not only the Wall itself, but also forts, camps, roads and ditches, it spanned the north of what is now England, from the Tyne, to the Solway and down the Cumbrian coast.
In addition to Steel Rigg, sections of the Wall were examined and recorded at Port Carlisle in Cumbria and following repairs by specialist stonemasons have also been removed from the Heritage at Risk register.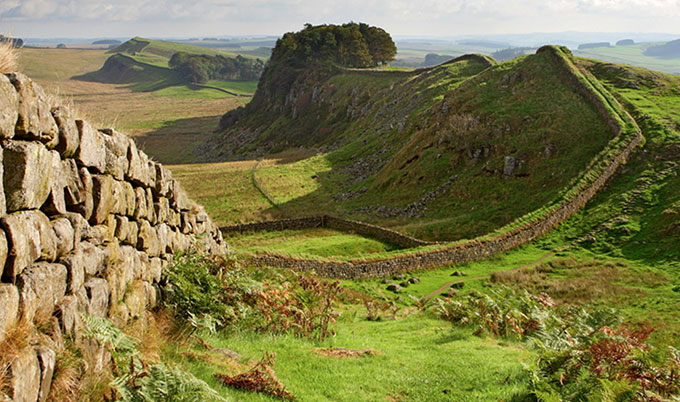 Over the past year, 13 sites in the North East have been removed from the annual Register and their futures secured. As well as sections of Hadrian's Wall, sites rescued across the North East include the Grade I listed Holy Trinity Church in Sunderland and Guisborough Conservation Area in Redcar and Cleveland.
Eight sites in the North East have been added to the Register because they are at risk of being lost forever as a result of neglect, decay or inappropriate development. In total, there are 254 entries across the region on the 2022 Heritage at Risk Register including 122 archaeological sites, 72 buildings or structures, and 30 conservation areas.
Trevor Mitchell, Historic England's Regional Director for the North East and Yorkshire, said: "The 13 sites saved this year in the North East show what's possible with funding support, committed partnerships and dedicated volunteers. Historic England's Heritage at Risk programme is working with local people, councils, businesses and volunteer groups to rescue precious historic places so they can bring joy and economic benefits to their communities, now and for generations to come. The restoration of iconic landmarks like Hadrian's Wall show what can be achieved with imagination and commitment.
"As the threat of climate change grows, the reuse and sensitive upgrading of historic buildings and places becomes ever more important. Finding new uses for buildings and sites rescued from the Register avoids the high carbon emissions associated with demolishing structures and building new."
Part of this press release adapted with thanks to Historic England
---
Latest News