Spring programme of public lectures and concerts unveiled
Published on: 24 January 2023
The new season of Newcastle University's Insights Public Lectures begins with a Defence Lecture.
A wide ranging programme
Major General Kristin Lund will ask Are women better leaders than men, does diversity matter in military operations? at her talk on Tuesday 7 February.

She was the first female Norwegian Army Officer promoted to the rank of Major General and the first female Force Commander and Head of Mission/Chief of Staff in United Nations history. With her extensive international service from different military operations abroad, Major General Lund will share her knowledge and experience of the importance of gender and diversity as qualities in a leader.

To mark International Women's Day, Dr Hannah Dawson from Kings College London will discuss the history of feminism. Her lecture Oh Bondage Up Yours! will take the audience on a journey from Christine de Pisan's City of Ladies in 1405 to the feminist utopias of today. Along the way it will cover key ideas in the history of the fight against the oppression of women, including the struggle to be seen as rational human beings, the yearning for education, the value of women's work and how to solve the problem of violence against women. Dr Dawson's talk will take place on Thursday 9 March.
Professor Preti Taneja's book Aftermath is an anti-racist lyrical essay which takes a searching look at the impact of a terrorist attack. It won the Gordon Burn Prize last year and featured in several best books of 2022 lists including the New Yorker's. On Tuesday 7 March Professor Taneja, who is Director of Newcastle University's Centre for Literary Arts, will give the lecture Aftermath: Writing to hope.
In Virtual You: How building your digital twin will revolutionise medicine and change your life, Roger Highfield, the former editor of New Scientist, will discuss the efforts of scientists around the world to create digital twins of human beings, from cells and tissues to organs and whole bodies. These virtual copies will usher in a new era of personalised medicine, one in which digital twins can help predict risks of disease, participate in virtual drug trials, shed light on lifestyle changes, and help identify therapies to enhance wellbeing. It takes place on Thursday 27 April.

On Tuesday March 14, Dr Tom Matthews from Kings College London will give the talk Measuring Mount Everest's weather. Weather can be a matter of life and death on the world's highest mountain, yet forecast performance is unknown due to a lack of observations. It has also hindered understanding of how this lofty frontier is responding to climate warming. Efforts are being made to address that, as insights are shared from a new weather station network that extends to the highest reaches of this iconic mountain.

Dr Martin Farr, Co-Chair of INSIGHTS public lectures said: "Our new, in-person, Spring programme offers a wide range of lectures from academics and public figures.

"It opens with talks on strategic and diplomatic affairs from a former Major-General and a former ambassador. We have our annual LGBT+ History Month and International Women's Day lectures, Chris Mullin will talk about English nationalism, and other lecture subjects include climate change, Artificial Intelligence, personalised medicine, and cardiovascular disease. We end, in May, with a panel discussion on the war in Ukraine. We very much look forward to seeing our audiences again in the Curtis Auditorium, by Haymarket Metro, Tuesdays and Thursdays at 5.30pm ."
All Insights Public Lectures remain free and open to all, but pre-booking is required. Bookings for lectures will open at 10.00am one week before the event. The full programme is available here: To reserve your place, click the booking link in the lecture listing or telephone the booking voicemail line 0191 208 6136.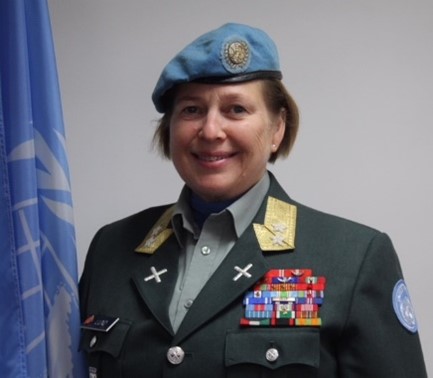 Live Music in the King's Hall
The new season of lunchtime and student concerts gets underway on 2 February. It begins with The Canny Band, which plays a rare fusion of piano, diatonic button accordion and Bodhran.

Student performances start on the same day at 4pm with Milly Dalton (voice), Cerys Macdonald (saxophone), Rae Farren (concertina), Ollie Mills (voice), performing.

On Thursday 16 February, a programme built around the manuscript music collection of three Scottish -Australian violinists will be performed by Bell Bird Fantasias. The concert will be based around a convict who made his life in Van Diemen's Land in 1813, a stockman from the Australia's snowy mountains and a virtuoso living in Queensland. Their tunes are interspersed with historical anecdotes and samples of the Australian bush and recorded voice.

Acclaimed countertenor and Newcastle University Senior Music Lecturer Dr Lawrence Zazzo, will collaborate with Noxwode Baroque on a programme of early English songs and chamber music on 16 March.

Lunchtime concerts take place at 1.15pm on Thursdays in the King's Hall and are free to attend. Student performances take place at 4pm. The full programme of lunchtime concerts is available here.
---
Latest News