Major funding for Newcastle researchers to target cancer
Published on: 13 March 2023
Scientists have received nearly £6 million from Cancer Research UK to fund their fight against the disease in adults and children.
More than £2 million is going towards research into the most common type of brain tumour in children. Studies into bowel, liver, skin cancers and screening are also to receive significant funding injections.
The grants have been welcomed as good news for cancer patients, Newcastle University, and the city.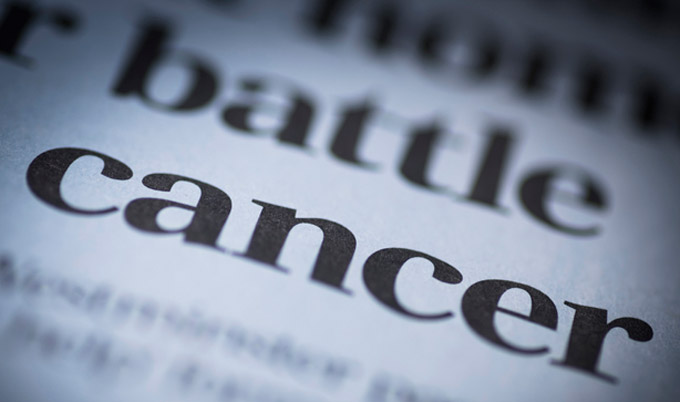 Heart of mission
Professor Steve Clifford, Director of the Newcastle University Centre for Cancer, said: "Making new discoveries and delivering them into the clinic is at the heart of our mission.
"We are thrilled to receive these new awards from Cancer Research UK, which will impact and improve patients' journeys, and highlight our strengths in patient-focused research.
"Our new grants range from investment in new discovery and investigators for colorectal cancer, to advancing novel immune therapies for liver cancer."
Professor Clifford is leading a team which has received £2.1 million to fund research into medulloblastoma. The most common malignant brain tumour in children, it affects 650 children in Europe every year and causes about 10 per cent of childhood cancer deaths.
Their work is aimed at increasing understanding of tumours, to not only improve survival but also deliver the kindest treatment to each child, so that survivors avoid treatment side effects as much as possible.
Professor Clifford said: "Thirty per cent of these cancers remain incurable and most survivors endure life-long effects from the disease and its treatment.
"Our aim is to build on previous research to identify targets for developing new therapies and tailor treatments to individual patients.
"This latest funding is pioneering biological discovery and new clinical trials across Europe, which are using advanced tools such as artificial intelligence and machine learning to improve outcomes."
Dr Laura Greaves has received a £1.6 million grant to target bowel cancer. The research will focus on mitochondrial DNA mutations, which are present in 60 per cent of colorectal adenocarcinoma, which is a type of bowel cancer. These mutations can speed up tumour growth.
Dr Greaves said: "Colorectal cancer causes more than 16,000 deaths in the UK every year, therefore we urgently need to develop new therapeutic approaches.
"The study will examine whether the mitochondrial DNA mutations represent a vulnerability in the cancer which could be targeted by new treatments."
Patients with liver cancer should benefit from nearly £2 million for research by a team headed by Professor Derek Mann.
The team's work focuses on improving immunotherapy treatments – which work by helping the body's immune system recognise and attack cancer cells – for patients who have liver cancer which has been diagnosed too late for them to benefit from surgical procedures.
Although not a cure, immunotherapy can enable them to live longer and better lives. The project is in collaboration with a team at the CRUK Beatson Institute in Glasgow headed by Professor Owen Sansom.
Improving survival rates
Dr Katie Best's research will help towards developing a test and target for treating patients with early melanoma skin cancer at high risk of metastasis or spreading.
Funding of nearly £23,000 is for her bid to improve survival and prevent patients from developing aggressive metastatic disease.
Life-saving cancer screening programmes are the focus of Dr Laura Woods' work.
She has received an £80,000 grant to find out where and why uptake for screening for breast, bowel and cervical cancer is especially poor. Ultimately her data could help eliminate inequalities in cancer survival.
In addition, Simon Bailey, who is a professor of paediatric neuro-oncology and consultant paediatric oncologist at Newcastle, has received £67,000 for a new medulloblastoma clinical trial with the Birmingham trials unit.
The research will focus on children with medulloblastoma, a type of brain tumour, who have side effects from chemotherapy including hearing loss and impact on their IQ. The aim is to establish the gold standard of treatment for these children.
To find out more read our latest blog by Professor Steve Clifford here, as he shares how this major new funding will ensure we remain at the forefront of leading cancer treatment discoveries.
---
Latest News