Newcastle University to host Summer School for Ukrainian researchers
Published on: 29 March 2023
Newcastle University will welcome 30 Ukrainian academics and PhD students to a Summer School.
The project will help visitors from the National University of Water and Environmental Engineering, Rivne (NUWEE) and Newcastle University colleagues identify common research topics. The partners will also discuss and plan how to link water and material, cultural and technical thinking, not only to repair and reinstate, but also to contribute to a restorative and regenerative transformation of the post-conflict context of Ukraine.
Taking place between July 17th – July 21st, the Summer School is funded by Universities UK International's (UUKi) UK-Ukraine R&I twinning grants. It is part of PEACE-R2UK (Programme to Enhance Academic Collaboration for Enabling Regenerative Reconstruction in Ukraine) will establish a coherent long-term collaboration programme between Newcastle University's Centre of Research Excellence in Water and NUWEE.
The collaboration was initiated early in January 2023, when Prof Ievgenii Gerasimov, the NUWEE project lead, and his colleagues have delivered a research seminar presenting the main research areas in NUWEE, and their challenges and needs. Several common research interests were identified, and this will be further explored in PEACE-R2UK.
The project is led by Dr Dana Ofiteru, with the support of Dr Claire Walsh and Prof Jaime Amezaga in the School of Engineering, and Prof Ruth Morrow, Head of School X and Dr Ben Bridgens in the School of Architecture. It will support organising a Summer School in Newcastle.
Dr Ofiteru, Senior Lecturer at Newcastle University's School of Engineering, said: "We are very grateful to have received the UUKi funding for PEACE-R2UK and we are looking forward to work with our Ukrainian colleagues from NUWEE in Newcastle for one week in July '23.
"After the university has welcomed the first exchange students, our Summer School will give us the opportunity to really foster the research collaboration between the two institutions. We have already identified several common research areas and we will explore these further during the Summer School. Our NUWEE colleagues have been through hard time since the beginning of the war, and through PEACE-R2UK we aim to provide them with a respite to focus on the research which is important to them"
Newcastle University is committed to this relationship and project and as part of the enhanced support for Ukrainian researchers, the WIRE CDT will offer a PhD position on a water engineering topic to an appointable NUWEE student, to start in September 2023.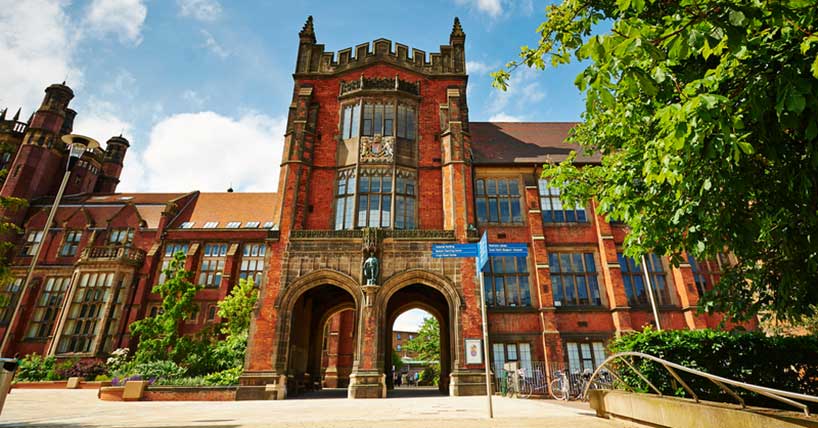 One year on: How the invasion brought universities in the UK and Ukraine closer together
Today's announcement (29 March) marks one year of the twinning initiative which has gone from strength to strength, boasting more than 100 twinning partnerships between universities in the UK and Ukraine. The landmark programme has enabled Ukrainian campuses to stay open, academics to continue vital teaching and research activities and most importantly, students have been given a lifeline to continue their studies.
Set up soon after the Russian invasion of Ukraine, Cormack Consultancy Group, in partnership with Universities UK International (UUKi), established twinning in the hopes of reducing 'brain drain', and to further support universities in Ukraine to come out of the crisis with increased resources and skills. The positive impact of the scheme was recognised by government through a £5m UKRI investment that was made in late 2022 to support its work.
Jamie Arrowsmith, Director of Universities UK International said: "Today marks a monumental occasion as we reflect and celebrate the incredible achievements of the twinning partnerships over the past year. It's amazing to see the strong bonds UK and Ukrainian institutions have made with each other through the scheme. These important relationships have helped to strengthen the ties between the UK and Ukraine and highlights the UK's continued support for Ukraine through the current conflict."
---
Latest News