Fine Art Degree Show 2023
Fine Art Degree Show 2023
Published on: 26 May 2023
The annual Newcastle University Fine Art Degree Show sees talented students exhibit the culmination of four years of hard work.
Every year, an impressive exhibition of painting, drawings, sculpture, performance art and multimedia installations go on show in the Fine Art Buildings, Hatton Gallery and Boiler House.

Heritage and history has emerged as one of the key theme in this year's exhibition.

Among the undergraduates looking back is Millie Shafiee, who took her uncle's story of coming to England from Iran as the starting point for her work, creating a six metre long storyboard drawing based on his experiences.

"Creating imagined places is essential in my artwork because I only have verbal histories and stories that are passed down, abstracted and diluted over time, rather than my own experiences of Iran," says Millie.

Giulia Ausenda Stanford draws upon her Italian heritage to explore the relationship between establishing a sense of home and the communal making and eating of food. As part of her exhibition she will be running pasta making workshops at set times during the degree show in a purposely built 'kitchen' installation that also incorporates textiles inherited from her Great Aunt in Italy.

Precious Oluleye also uses fabrics donated by her family, traditional African wax print fabrics that are used to create works that embody and captivate the colourful sensation of the spiritual world.

Freya Marton creates sculptural, delicate and intricate costumes with paper for use in her expressive photographic works. Influenced by the Middle Ages and the Pre-Raphaelites, the work includes a full set of paper armour, including a sword, inspired by Joan of Arc.

Other exhibitors include Sean Rodrigues, whose improbable objects include an umbrella designed to protect someone else from the rain and Hannah Sofia Garcia's series of challenging puzzles.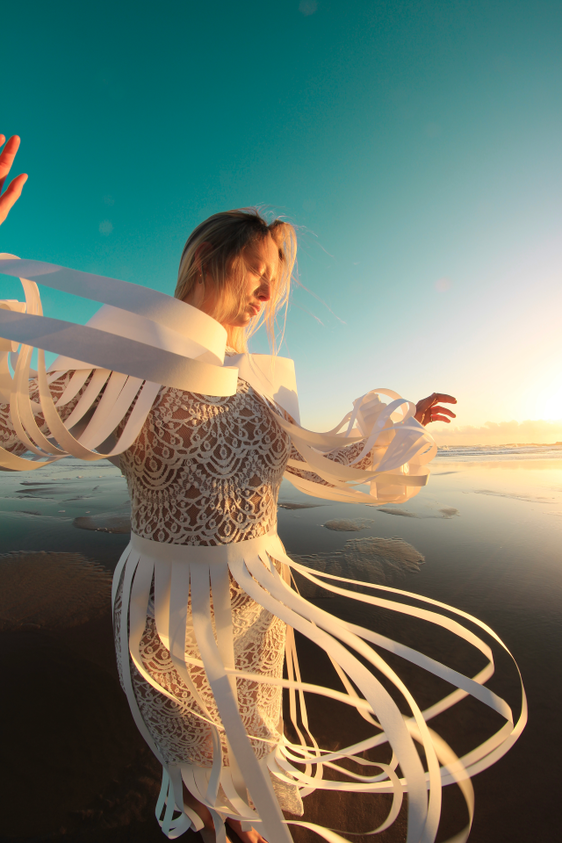 Surprise and impress
Irene Brown, Professor of Contemporary Art Practice, who supervises the Degree Show said: "We are incredibly proud of our students. Every year they surprise and impress us. They present ideas in their practice that make people ask questions and which can help them consider things in a new way."
The Fine Art Degree show runs from 3 to 17 June in Newcastle University's Fine Art Department, Hatton Gallery and Boiler House. It is open between 10am and 5pm Monday to Saturday. The exhibition moves to Space Liverpool on 28 June and is open until 1 July from 11am to 4pm, Wednesday to Saturday.
---
Latest News