Architecture Degree Show 2023
Published on: 13 June 2023
The annual celebration of work by students at School of Architecture, Planning and Landscape goes on show Friday 16 June.
Imaginative ideas
Students have come up with a wide range of imaginative ideas and designs including a community hub in North Shields, a climbing/day-care centre in Queensferry and transforming Wylam Pumping station into an outdoor learning school.
Roxana Caplan and Ollie Spur are in the final year of the Master of Architecture programme. Their work addresses society's disconnection from nature and the anthropogenic effects it has had on our shared world. They said: "Our aim is to explore an alternative design method to create a symbiotic architecture that becomes an interface between humans and their local natural ecologies, learning to design for an integration and mutual flourishing of all forms of life."
Sarah Bushnell's work focuses on Dawdon Colliery, in County Durham, using the area's rich coal mining history to propose an 'alternate form' of colliery living built around collective geothermal energy production.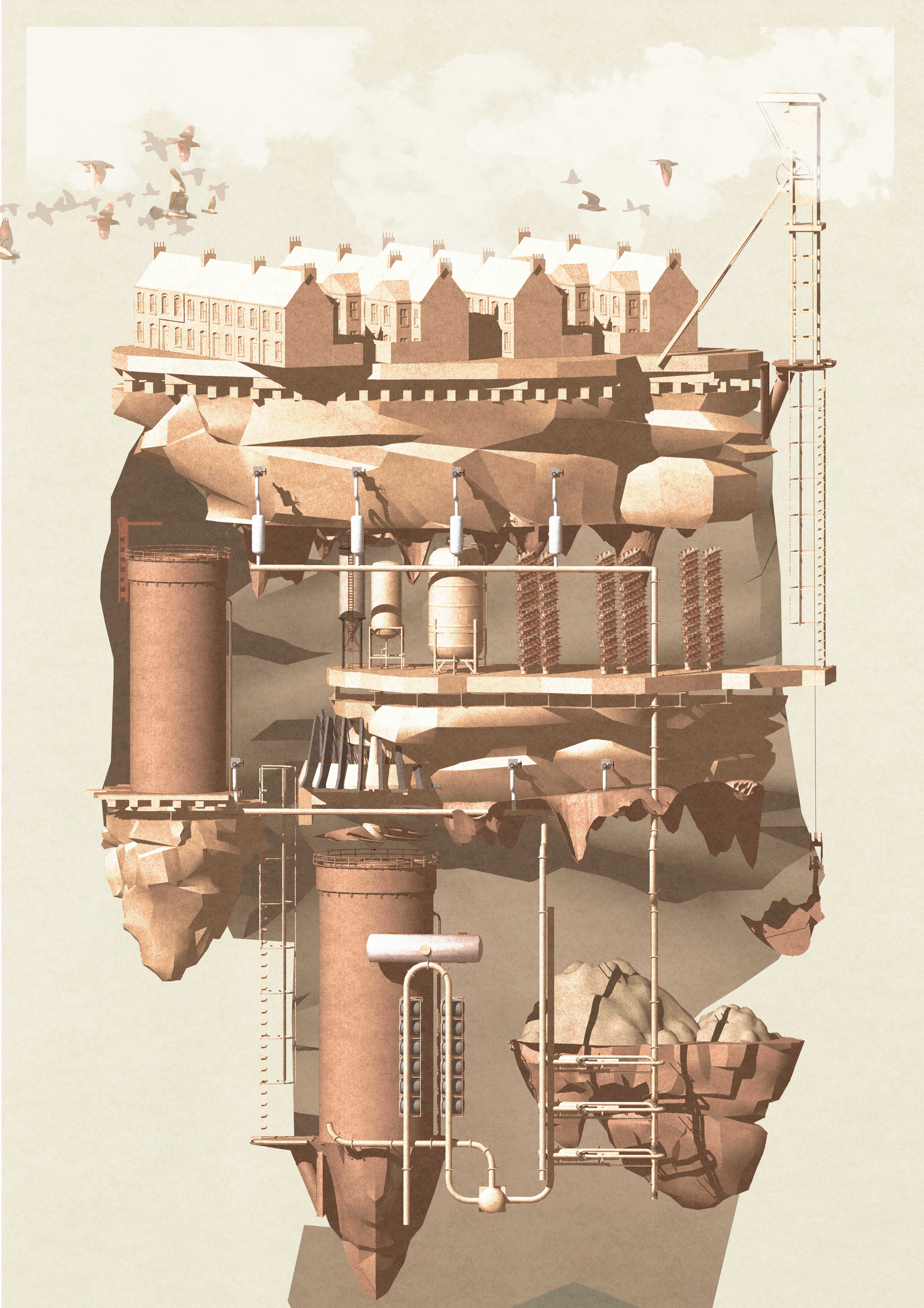 Inventive
Dr Samuel Austin, Director of Architecture at Newcastle University said: "We're excited to open this year's degree show, which presents diverse and inspiring work from across our Architecture, Landscape and Urban Design programmes.
"Projects engage inventively and sensitively with urgent issues in contemporary society, from how we improve support facilities in communities affected by deindustrialisation, to how we grow new, less impactful construction materials in the face of the climate emergency.
"It's a fantastic opportunity to celebrate the incredible hard work and dedication of our students — many of whom began their studies during the peak of the pandemic — as well as all academic, practitioner, professional services and technical colleagues who have contributed so much to support students' endeavours."
The Degree Show opens at 5pm on Friday 16 and runs until 25 June in Newcastle University's Architecture and Henry Daysh Buildings and the Farrell Centre. It transfers to the Crypt on the Green, Clerkenwell, London on 30 June. The Degree Shows and accompanying Design Yearbook are sponsored by FaulknerBrowns Architects in Newcastle, and Grimshaw Architects in London.
---
Latest News