UCAS code: K100
Full time
3 years
Next start date: September 2022
With a breadth of expertise from leading professionals, high-quality research and outstanding facilities; Newcastle is a great place to study a degree in Architecture.
Fees (per year)
Home: £9250
International: £23400
Entry requirements
A Level: AAA
IB: 36 points
UCAS Institution name and code:
Professional accreditation
Course overview
Our accredited Architecture BA Honours degree is your first step towards qualification as a professional architect, and you'll leave with your own design style and distinctive way of working.
You'll study topics that explore the cultural, historical and technological context of architectural design, and help you understand the implications of your design decisions. Our city will provide the ultimate case study for you, with an architectural legacy that few UK cities can rival.
Projects increase in complexity through the programme, gradually stretching your architectural thinking, skills and knowledge.
Your course during COVID-19
Please rest assured we make all reasonable efforts to provide you with the programmes, services and facilities described. However, it may be necessary to make changes due to significant disruption.

Given the changing nature of the COVID-19 pandemic, the commitments outlined are subject to guidelines that may be in place from time to time.

View our COVID-19 Study page, which gives information about your Newcastle University study experience for the academic year 2021-22.

See our terms and conditions and student complaints information
Quality and ranking
4th in the UK for research power and intensity – Research Excellence Framework 2014
Top 10 in the UK – The Complete University Guide 2022 (Architecture)
5th in UK - The Complete University Guide 2022 (Town and Country Planning, Landscape)
Top 20 in the UK for Architecture - The Times/Sunday Times Good University Guide 2022
Top 100 – Architecture category – QS World University Rankings by Subject 2021
Top 150 – Arts and Humanities category – Times Higher Education World University Rankings by Subject 2021
90% overall satisfaction score – National Student Survey 2019
Top 20 in the UK - The Guardian University Guide 2022 (Architecture)
Top 20 in the UK - The Guardian University Guide 2022 (Building and town and country planning)
8th in the UK in the The Times/Sunday Times Good University Guide 2022 (Town and Country Planning and Landscape)
Professional accreditation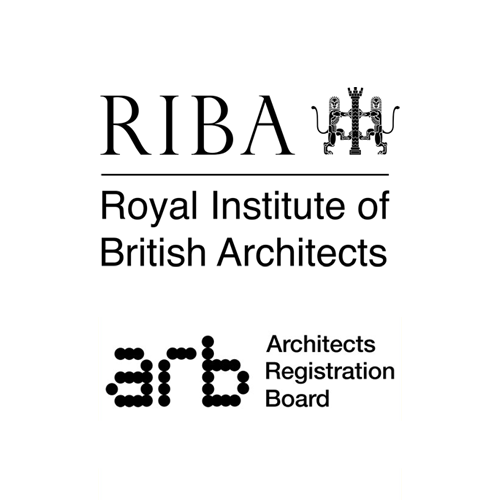 Our Architecture BA Honours degree is your first step towards qualifying as an architect. This degree is professionally accredited by the Royal Institute of British Architects (RIBA) and the Architects Registration Board (ARB).
ARB accreditation will provide exemption from the RIBA Part 1. After which, you would need to complete four further years in work and study. At Newcastle, we offer all the qualifications to qualify as an architect, so you will not need to change universities or move away to complete your architectural education.
See The Route to becoming a Registered Architect in additional information below.
All professional accreditations are reviewed regularly by their professional body.
Modules and learning
Modules
The information below is intended to provide an example of what you will study.
Most degrees are divided into stages. Each stage lasts for one academic year, and you'll complete modules totalling 120 credits by the end of each stage.
Our teaching is informed by research. Course content may change periodically to reflect developments in the discipline, the requirements of external bodies and partners, and student feedback.
We begin with a varied introduction to architecture featuring numerous workshops, visits and hands-on activities. Design issues such as scale, function, materiality, atmosphere, space and construction are explored in a studio environment through diverse projects and a wide range of media.
A challenging series of studio-based projects focuses on architecture's wider role in the city and society, as well as on how buildings are made and experienced. Briefs explore dwelling, community and cultural spaces, honing design skills from urban scale to detail.
You're encouraged to assimilate knowledge and understanding of increasingly complex technical, historical and theoretical issues, so that these underpin your design work.
You select from a wide range of year-long research-led design studios, each of which hosts a variety of tailored activities, including a European residential field trip.
Studios commence with a stimulating 'primer' project that sets the themes and establishes the agenda for your longer graduation project.
Information about these graphs
We base these figures and graphs on the most up-to-date information available to us. They combine data on the planned delivery and assessments of our courses in 2021-22 with data on the modules chosen by our students in 2020-21.
Teaching time is made up of:
scheduled learning and teaching activities. These are timetabled activities with a member of staff present
structured guided learning. These are activities developed by staff to support engagement with module learning. Students or groups of students undertake these activities without direct staff participation or supervision
Teaching and assessment
Teaching methods
Teaching is largely through studio design projects supported by lectures and personal research. A typical week will involve working in the studio, either in groups developing design projects or working independently.
Methods include:
tutorials and support
traditional lectures and seminars
site visits and library-based research
You'll be inspired by leading practitioners who deliver modules and studio-based teaching, as well as innovative architects, consultants and researchers.
Assessment methods
You'll be assessed through a combination of:
Examinations – practical or online
Skills and experience
Practical skills
You'll work on design projects that involve manual and computer-aided drawing and model making. You'll collaborate with artists and engineers to test design ideas at 1:1 scale.
Our annual whole-school Charrettes and Thinking through Making week bring together students across stages and programmes, so you can explore hands-on approaches to architecture through workshops, installations and material experiments.
View recent work from Stage 3 students
Field trips
You'll also have the opportunity to take advantage of UK and European field trips to explore architecture in different places and cultural contexts. Destinations include Venice, Rome, Porto, Tenerife, Copenhagen and Stockholm.
Research skills
This course will develop your library-based research skills.
Chat to a student
I chose Newcastle because of the flexibility and creativity that is built into the Architecture course. I particularly enjoy the hands-on and interactive experiences that come with each project
Facilities and environment
Facilities
As an architecture student at Newcastle, you'll join one of the largest and most dynamic Schools of its kind in Europe.
As one of the few academic schools in the UK to focus exclusively on the built environment and rated 4th for research power and intensity in the last Research Excellence Framework (REF), you'll benefit from our expertise spanning the history, theory and practice of architecture, planning, urban design, and landscape architecture.
Develop professional skills in fantastic facilities with:
design studios accessible 24/7, with CAD facilities and drawing boards
our fully staffed model-making workshop equipped with a range of cutting-edge machinery including powerful laser cutters, CNC routers, Z Corp and MakerBot 3D printers
an in-house self-service printing facility 'Archiprint' with 5 professional large-format colour printers and scanners specifically set up for your needs
Find out more about our facilities.
Support
Parenting scheme
This scheme aims to help you adapt to student life and get the most out of your time here by putting you in contact with current undergraduate students who can share their knowledge and experiences.
Dedicated Student Recruitment and Wellbeing Manager
This key staff member offers support if you are experiencing particular issues that are affecting your performance whilst at University.
You can discuss confidential problems with them and receive relevant support and advice. They will also offer guidance about other University services that may be of benefit.
Your future
Join a network of successful graduates
90% of our Architecture BA Honours graduates were employed or in further study within six months of graduating*.
The BA in Architecture is the first step towards qualification as a professional architect. The vast majority of our graduates choose to follow their degree with a year's employment as an architectural assistant in an architect's practice.
Newcastle graduates have an envious position in the job market and are well received by architectural practices.
*Destinations of (undergraduate, UK and EU) Leavers from Higher Education Survey 2016/17
Develop a strong set of skills for your future
Architectural education at Newcastle places a strong emphasis on developing your ability to visualise concepts and to translate your ideas in different forms, alongside a range of transferable skills. These skills have proven very attractive to employers in the creative industries.
We see these skills as an integral part of the architectural education we offer, placing graduates of both degrees in a strong position to obtain employment in numerous fields such as:
property development
construction management
planning
urban design
landscape architecture
Make a difference
Careers support
Our award-winning Careers Service is one of the largest and best in the country, and we have strong links with employers. We provide an extensive range of opportunities to all students through our ncl+ initiative.
Visit our Careers Service website
Recognition of professional qualifications outside of the UK
From 1 January 2021 there is an update to the way professional qualifications are recognised by countries outside of the UK.
Additional information
The route to becoming a Registered Architect
After completing your degree, there are two further stages to qualify as a Registered Architect and you can study them all at Newcastle University, including:
Master of Architecture MArch
Typically following a year out in practice, students return to university to complete the two-year Master's in Architecture programme (MArch). Completion of this course leads to the degree of Master of Architecture and gives exemption from the RIBA Part II examination. It's based on project work that focuses on culturally and technologically complex public buildings. You also develop a design thesis, often building on your practice experiences.
Professional practice and management are integrated into the programme, preparing you for the final phase of professional training.
There are also study opportunities with European universities, the National University of Singapore, and the University of Sydney in Australia.
Find out more about our Master of Architecture (MArch) programme
Diploma in Architectural Practice and Management
This is the final qualification for entry into the profession as an ARB-Registered Architect and for membership of the RIBA. It covers professional and business aspects of work, and is taken part-time while you work as an architectural assistant.
Find out more about our Diploma in Architectural Practice and Management
Entry requirements
All candidates are considered on an individual basis and we accept a broad range of qualifications. The entrance requirements below apply to 2022 entry.
International Baccalaureate
36 points
Other UK qualifications (and PARTNERS)
Qualifications from outside the UK
English Language requirements
PARTNERS
Through our PARTNERS programme, you could receive an offer up to three grades lower than the typical requirements, and get support throughout the application process. To apply through PARTNERS, you must be based in the UK and meet our eligibility criteria.
Entrance courses (INTO)
International Pathway Courses are specialist programmes designed for international students who want to study in the UK. We provide a range of study options for international students in partnership with INTO.
Find out more about International Pathway Courses
Admissions policy
This policy applies to all undergraduate and postgraduate admissions at Newcastle University, including Newcastle University London. It is intended to provide information about our admissions policies and procedures to applicants and potential applicants, to their advisors and family members, and to staff of the University.
Portfolio submission and other information
To showcase your design and artistic skills, all candidates must submit a portfolio of artwork as part of the application process.
Find out everything you need to know about collating and submitting your portfolio.
Tuition fees and scholarships
Tuition fees for 2022 entry (per year)
International Fee Students
£23400
We will publish fees for 2022 entry once they are available. The maximum fee that we are permitted to charge for home fee-paying students is set by the UK government.
As a general principle, you should expect the tuition fee to increase in each subsequent academic year of your course, subject to government regulations on fee increases and in line with inflation.
Fees for 2022 have not been set yet. We will publish fees for 2022 entry once they are available.
You will be charged tuition fees for each year of your degree programme (unless you are on a shorter exchange programme).
The tuition fee amount you will pay may increase slightly year on year as a result of inflation.
For courses commencing from September 2021 and beyond, EU, other EEA and Swiss nationals will no longer be eligible for home fees or Student Finance England support.
If you are from the EU you will pay international tuition fees.
Year abroad and additional costs
For programmes where you can spend a year on a work placement or studying abroad, you will receive a significant fee reduction for that year.
Some of our degrees involve additional costs which are not covered by your tuition fees.
Find out more about:
Scholarships
Find out more about:
Open days and events
UK open days
The situation with Covid-19 means that we're unable to hold Open Days on campus. However, you don't have to visit in person to experience Newcastle.
From the comfort of your sofa you'll be able to:
• explore our beautiful campus
• find out about our vibrant city
• discover what students think about studying at Newcastle
You'll also have the opportunity to speak to academic staff and find out more about the subjects you're interested in.
Worldwide events
We regularly travel overseas to meet with students interested in studying at Newcastle University. Visit our events calendar to find out when we're visiting your region.
How to apply
Apply through UCAS
To apply for undergraduate study at Newcastle University, you must use the online application system managed by the Universities and Colleges Admissions Service (UCAS). All UK schools and colleges, and a small number of EU and international establishments, are registered with UCAS. You will need:
the UCAS name and institution codes for Newcastle University (NEWC/N21)
the UCAS code for the course you want to apply for
the UCAS 'buzzword' for your school or college
If you are applying independently, or are applying from a school or college which is not registered to manage applications, you will still use the Apply system. You will not need a buzzword.
Apply through UCAS
Apply through an agent
International students often apply to us through an agent. Have a look at our recommended agents and get in touch with them.
Get in touch
By Phone
Due to current circumstances, we are currently unable to take phone calls.
Online
Keep updated
We regularly send email updates and extra information about the University.
Receive regular updates by email
Social Media