Gordon Burn Prize 2023-24 opens for entry as judges announced
Published on: 16 June 2023
Three leading writers and journalists will join chair Terri White to judge the Gordon Burn Prize 2023-24.
Celebrating brilliant writing
The Gordon Burn Prize is one of literature's most sought-after honours, which recognises excellent works that are fearless in their ambition and execution.
It was founded in 2012 to remember the author of novels including Alma Cogan and Born Yesterday: The News as a Novel, and non-fiction including Happy Like Murderers: The Story of Fred and Rosemary West and Best and Edwards: Football, Fame and Oblivion. It is run in partnership by New Writing North, Faber & Faber and the Gordon Burn Trust, with sponsorship from Newcastle University.
The prize covers both fiction and non-fiction and seeks to celebrate the work of those who follow in Gordon's footsteps, identifying and celebrating brilliant writing that often blurs the perceived boundaries between genres and finds its readers outside the mainstream.
In 2022, Preti Taneja, Professor of World Literature and Creative Writing and Director of Newcastle University's Centre for Literary Arts, won the prize for Aftermath, a work of narrative non-fiction that blurs genres and form to understand terror, trauma and grief.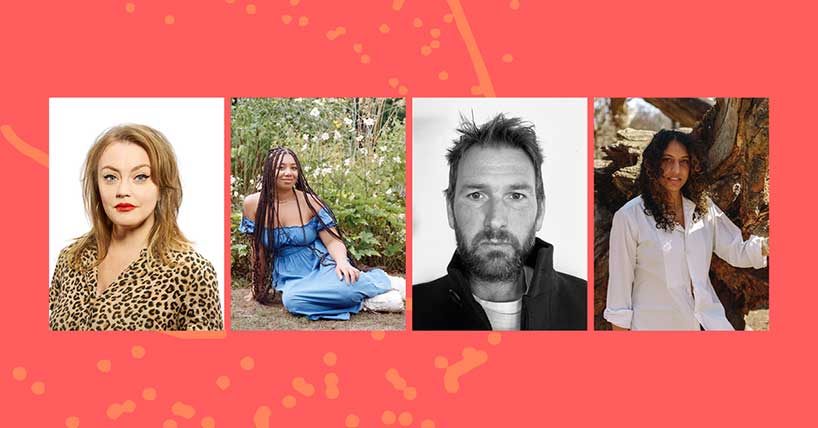 The judges
The 2023-24 judges are:
Terri White (chair), journalist, screenwriter and author of the memoir Coming Undone.
Charlie Brinkhurst-Cuff, journalist, columnist, and editor of books including Black Joy and Mother Country: Real Stories of the Windrush Children.
Andrew Hankinson, journalist and author of Don't applaud. Either laugh or don't. (At the Comedy Cellar.) and You Could Do Something Amazing with Your Life [You are Raoul Moat].
Sheena Patel, author of I'm a Fan, member of the 4 BROWN GIRLS WHO WRITE writing collective, and assistant director for film and TV.
Terri White said: "An award-winning journalist, one of the most vivid new voices in fiction, and a North East non-fiction master - it's been an absolute joy (and privilege) to work with New Writing North to recruit the judging panel for the Gordon Burn Prize 2023/24. Sheena, Charlie and Andrew each bring critical insight and perspective, and I can't wait to hunker down in a room with them to spotlight the boldest boundary-breaking books being published today."
Charlie Brinkhurst-Cuff said: "I'm very excited to judge the prize this year and will be looking out for books that speak to Gordon Burn's great spirit."
Andrew Hankinson said: "Gordon Burn once wrote about going against the flow. It is a relief to me as a writer that a prize exists to reward such work, and it's a great pleasure to be one of the judges."
The Gordon Burn Prize 2023-24 is now open for entry until 3 August 2023. It is open to works in English published between 1 July 2022 and 30 November 2023 by writers of any nationality.  The prize will be awarded in March 2024 in Gordon Burn's home city, Newcastle upon Tyne, with support from Newcastle University.
The winner of the Gordon Burn Prize 2023-24 will receive £10,000 and the chance to undertake a writing retreat at Gordon Burn's cottage in Berwickshire. You can fin more information about the prize here.
Press release adapted with thanks to New Writing North
---
Latest News