Refugee Week 2023
Published on: 19 June 2023
Newcastle University marks Refugee Week 2023 with a series of events celebrating the talent and contribution of refugees and asylum seekers.
Sanctuary Songs
Sanctuary Songs, a festival of creativity by refugees and asylum seekers, organised by the School of Arts and Cultures, will take place in the King Edward VII Building, Long Gallery, Ex Libris Gallery and Atrium, from 22 to 29 June.
The exhibition Underneath, Within, Beyond features prints and a film produced by people with lived refugee experience who live in Stockton and Sunderland, working in collaboration with Skimstone Arts. Where do you sit? features photographic portraits of 'ordinary' people by Skimstone Arts' associate artists Shahor Omar and Ako Ismail. Some of the creators of both exhibitions will talk about their work at 1.30pm on Thursday 22 June in the Long Gallery.
The youth charity Headliners – which works with marginalised young people to give them and their communities a voice through journalism and media skills – will also be exhibiting photography by young people from Newcastle and North Tyneside, including asylum seekers and refugees.
Two charities - Rainbow Home and Tyneside and Northumberland Mind - will also present artworks produced by LGBTQ+ asylum seekers who are using creativity to explore their mental and emotional health. Visual art group Building Bridges, who are working with Newcastle University lecturer/artist, Theresa Easton, will also be exhibiting work. Meanwhile, a brand-new commission of field recordings made by asylum seekers while exploring Newcastle's urban landscape will be hosted in The Arches from June 24
There will also be creative workshops for refugees and their families held during the week, with collaborators including North East Solidarity and Teaching (N.E.ST.), a student-led volunteer project designed to educate, empower and integrate the forced migration and the Babylon Project which runs creative activities by for young people from refugee, asylum seeking and migrant backgrounds.
The Students' Union is also hosting a Refugee Week Celebration on Wednesday, June 21 between 1pm and 3pm.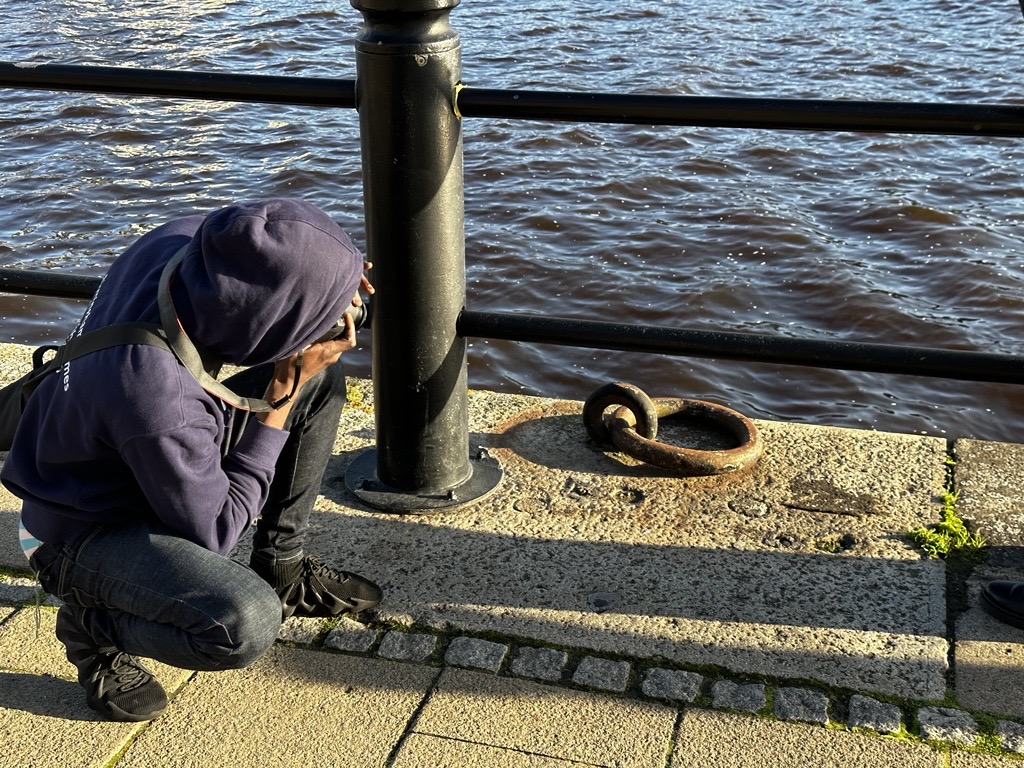 Creativity and resilience
Professor Judith Rankin, chair of the Newcastle University Sanctuary Steering Group, said: "Refugee Week is an opportunity to celebrate the contributions, creativity and resilience of refugees and people seeking sanctuary. This year's theme is compassion. The amazing breadth of events and activities that have been arranged for Refugee Week are a testament to what compassion looks like in action."
An academic symposium will take place on Tuesday 20 June. Sanctuary Songs: Refugees and asylum-seekers in/and the media will feature keynote talks by Professor Susanne Fengler and Dr Vivienne Francis. Professor Fengler is Director of the Eric Brost Institute for International Journalism at Dortmund TU and co-editor of the Global Handbook of Media Accountability and UNESCO's Reporting on Migrants and Refugees: handbook for journalism educators. Dr Francis is a Reader and Senior Lecturer in Social Justice Journalism and Knowledge Exchange at London College of Communication and founder of The Refugee Journalism Project which has supported refugee and exiled journalists to restart careers in the UK since 2016.
You can also support the refugee and asylum seeker community by buying a sanctuary drink when you visit one of our food and drink venues on campus. Customers donate £2 at the till which allows refugees and asylum seekers to claim a free hot drink.

To find out more about events across the week and the University of Sanctuary status, you can listen to a Refugee Week special From Newcastle podcast, featuring Dr David Baines and Theresa Easton.
Newcastle University was awarded University of Sanctuary status in 2021 for its ongoing support of those from a santuary background. The University has a long-standing commitment to offering educational, research and engagement opportunities to people fleeing violence and persecution.
---
Latest News