Six energy research centres
Leading innovation towards a fully sustainable energy sector
Published on: 12 July 2023
An investment of £53 million in six research centres will drive forward change in the energy system and help to meet the UK's net zero target by 2050.
The energy research centres will boost knowledge, create innovative green technologies and reduce demand for energy to achieve greener, cleaner domestic, industrial and transport energy systems.
UK Research and Innovation (UKRI) has awarded:
£15 million for a new Energy Demand Research Centre that will provide solutions for energy demand reduction, understand the impact on consumers, and enable equitable policy decision-making.
£17.5 million investment in three Supergen research hubs that will boost innovation in energy distribution, both nationally and internationally, and propel discoveries in renewable energy into impactful new technologies.
£20 million in two hubs that deliver options to integrate clean and sustainable hydrogen into the domestic, industrial and transport energy systems.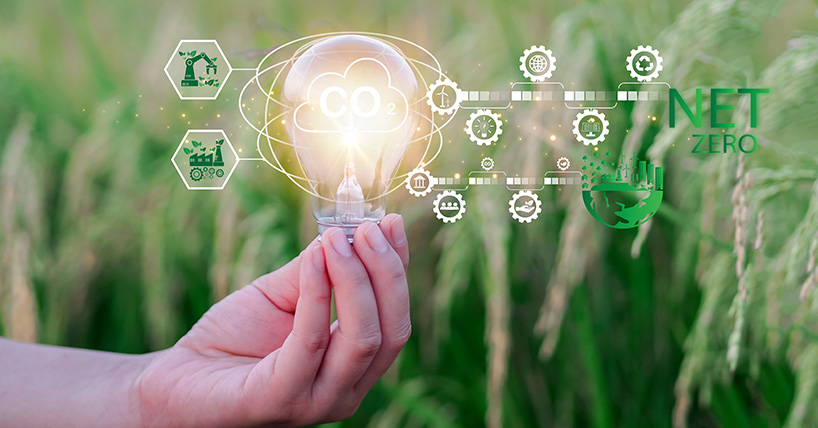 World-leading expertise
Newcastle University co-leads the Energy Demand Research Centre and is the lead institution of the Hydrogen Integration for Accelerated Energy Transitions Hub (HI-ACT).
Lord Callanan, Minister for Energy Efficiency and Green Finance, said:
"Our world-leading expertise and knowledge on the latest clean technologies starts in our universities.
"Today's Government funding will support cutting-edge research across Britain, helping to deliver cleaner, cheaper home-grown renewable energy sources – helping grow our economy and boost our energy security.
Professor Dame Ottoline Leyser, Chief Executive of UKRI, said:
"The government has set a target of reaching net zero emissions by 2050, requiring rapid decarbonisation of our energy systems. UKRI is leveraging its ability to work across disciplines to support this ambition through a major portfolio of investments that will catalyse innovation and new green energy systems.
"The funding announced today will support researchers and innovators to develop game changing ideas to improve domestic, industrial and transport energy systems."
Boost knowledge, innovation and new technologies to decarbonise the energy sector
Energy Demand Research Centre
Energy demand reduction has a key role to play if the UK is to meet net zero targets by 2050.
A new national Energy Demand Research Centre will build an evidence base for understanding the impact of energy demand reduction, from the perspectives of what low energy demand futures may be like, how energy demand could become more flexible, what place-based solutions, skills and policies are needed, how energy demand can be embedded in governance and what energy demand reduction means from an equity perspective.
The centre, led at the universities of Sussex and Newcastle, and including 10 other universities, will investigate how domestic, industrial and transport energy demand reduction can be delivered on a local and national level across the UK.
The centre has been awarded £15 million from the Engineering and Physical Research Council (EPSRC) and the Economic and Social Research Council (ESRC).
Hydrogen Hubs
Hydrogen and hydrogen-based, low-carbon liquid fuels, such as ammonia, are essential for the UK to reach net zero emissions by 2050. Hydrogen is a highly versatile energy vector suitable for use in many hard-to-decarbonise sectors where other energy options, such as electricity, are not suitable. These two hubs will drive forward the national effort in hydrogen research that is needed to facilitate this critical area of technology to meet industry and government needs.
The UK-HyRES Hydrogen Hub, led by the University of Bath, aims to become an international leader in hydrogen research and to deliver practical hydrogen and alternative liquid fuel technologies that are safe, acceptable, and environmentally and economically sustainable.
The HI-ACT Hub, led by the University of Newcastle, will evaluate routes to effective integration of hydrogen into the wider energy landscape, addressing interactions with electricity, natural gas, heat, and transport. By considering a whole systems perspective, the research shall identify where hydrogen offers most value.
The HI-ACT Hub is led by Professor Sara Walker, University of Newcastle. Partner universities include: University College London, Northumbria, Cardiff, Exeter, Glasgow, Birmingham, Queens University Belfast, Manchester, Warwick and Imperial.
Each hub has been awarded £10 million funding by EPSRC.
Sara Walker, Professor in Energy, and Director of Newcastle University's Centre for Energy, said: "I am delighted to lead the Hub on Hydrogen Integration for Accelerated Energy Transitions (HI-ACT) and to co-champion the Energy Demand Research Centre (EDRC), in these two world-leading research consortia.
"At Newcastle University, our extensive research on energy systems integration is now to be applied to consider the role of hydrogen, and energy demand reduction, as key components to the energy transition.
"Hydrogen is a highly versatile energy vector which can play an important role in the net zero transition. HI-ACT will undertake research on the role of hydrogen, given the potential for hydrogen to provide connectivity and flexibility across the energy system.
"Previous energy policy has been heavily weighted to the supply side. Demand reduction can have a major contribution to our net zero targets. EDRC's focus is to analyse energy demand within the context of energy futures, place, governance, equity and flexibility. Our work will encompass industry, domestic and transport energy demand.
"Newcastle University is also involved in the Supergen Energy Networks Hub, and we see networks as vital to ensuring energy can be transferred from where and when it is generated, to end-users, in an effective way.
"The climate emergency gives us an urgent imperative to answer these questions and support Government, industry and the public sector in our collective transition to net zero."
Supergen Impact Hubs
Three impact hubs will study how the UK can take advantage of the latest research in energy generation from renewable sources.
The Supergen Energy Networks Impact Hub, at the University of Bristol, will investigate modernisation of energy distribution systems between suppliers and users to become a driving force towards a rapid, safe and just transition to net zero.
Based at the University of Plymouth, the Supergen Offshore Renewable Energy (ORE) Impact Hub delivers research to accelerate the impact of current generation and future ORE devices and systems. Researchers focus on innovation and new technologies in wave, tidal, solar and wind power.
The Supergen Bioenergy Hub, based at University of Aston, will continue to support the UK's transition to a low carbon energy future by identifying pathways for delivering bioenergy with wider social, economic and environmental benefits.
The hubs are funded by EPSRC, with the Supergen Bioenergy Hub also receiving support from the Biotechnology and Biological Sciences Research Council (BBSRC).
Adapted with thanks from the UKRI.
---
Latest News