clean maritime research hub
Led by Durham University, the flagship UK National Clean Maritime Research Hub (UK-MaRes Hub) aims to accelerate the decarbonisation and elimination of air pollution from maritime activity in ports and at sea.
As well as environmental impacts, the Hub will also focus on the potential economic and social benefits of transitioning to a clean maritime future.
The UK-MaRes Hub was announced by the UK Government's Maritime Minister, Baroness Vere of Norbiton, during London International Shipping Week. She was joined by the Director of the UK-MaRes Hub, Professor Tony Roskilly, Chair of Energy Systems in the Department of Engineering at Durham University.
Funding for the Hub includes £7.4m from the Engineering and Physical Sciences Research Council (EPSRC) and the UK Government's Department for Transport, with an additional £13.9m financial and in-kind match funding from consortium universities and project partners.
The Hub will carry out innovative research in sustainable marine fuels and their safe use, low-carbon power and propulsion systems for shipping, decarbonised port operations and infrastructure, improved maritime operations and vessel efficiency.
The UK-MaRes Hub is a consortium of 13 universities led by Durham and including researchers from Aston, Birmingham, Brighton, City, Cranfield, Liverpool, Newcastle, Nottingham, Sheffield, Solent, St Andrews and Ulster universities.
Using AI to make ships more efficient and environmentally friendly
The Hub consists of six theme areas, with Newcastle University leading one of the themes, "Vessel design and efficiency", with two partner universities, the City University and the Southampton Solent University. The team at Newcastle University along with the partner universities is going to build and run a national centre for vessel design and efficiency using Artificial Intelligence (AI) to make ships more efficient and environmentally friendly.
Under the leadership of Professor Pengfei Liu, the team at Newcastle University will contribute to research to improved marine vessel design and propulsion systems efficiency which will make a significant contribution to the decarbonisation of the maritime sector. This research will be applicable to existing vessel retrofitting, new vessel designs and propulsion optimization.
Professor Liu, Professor of Marine Hydrodynamics, Newcastle University School of Engineering and Project Lead, said:
"Marine shipping contributes over 3% of total global CO2 emissions. This is the 6th largest producer of greenhouse gas emissions. Marine propulsion system of ships is the source of scope 1 emissions. At any instant, about 150,000 ships are simultaneously running on various seas and oceans in the world, and of which majority are equipped with diesel powerplants that are constantly producing CO2 emissions. Heavy-oil-fuelled marine diesels also produce much more and harmful SOx and fine particulate matter (PM) than the gasoline-fuelled car engines --- SOx emission from a 14,000 TEU container ship is equivalent to that from 19 million cars. A green propulsion system is the only effective solution to replace or modify the diesels by retrofitting the existing 35,000 ships and for the 55,000 new-built in the next 25 years, which is an urgent task and solution to achieve the net-zero target.
"The integrated iterative design and optimisation process for ship hull and propeller scheme that we proposed is a revolutionised ship design approach. This novel design process could be effectively fulfilled with the assistance of artificial intelligence (AI)."
The Hub also brings together over 70 industrial, civic and international organisations as project partners, including shipping companies, ports, equipment and service providers, fuel producers and civic bodies.
Key elements of the Hub will be the Clean Maritime Research Partnership which will work with partners across the maritime sector to co-create future research activity, a Clean Maritime Network+, with activity across the UK to share knowledge and best practice, and a Clean Maritime Policy Unit to provide advice, evidence, and briefings to inform policy.
Any organisation which can contribute to the research goals of the Hub is invited to express an interest in joining by emailing: info.clean-maritime-research-hub@durham.ac.uk.
Professor Miles Padgett, Interim Executive Chair of EPSRC, said: "Investing in research and innovation is crucial to achieve the UK's ambitious target of net zero greenhouse gas emissions by 2050.
"Domestic shipping emits more polluting gases than buses and rail combined. A maritime research hub will bring together world-leading expertise and support the sector to develop and commercialise clean maritime fuels and technologies."
Adapted with thanks from Durham University.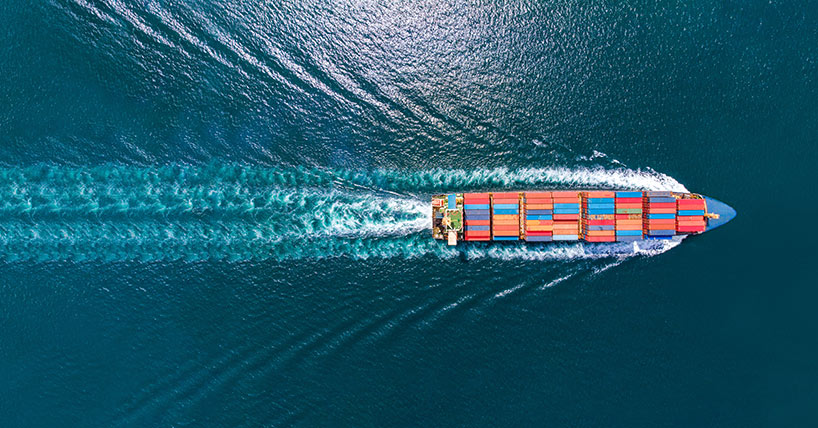 ---