Jo Coupe - Vital Signs
A research project that created musical scores and performances by examining data gathered from the Durham Castle's conservation and monitoring systems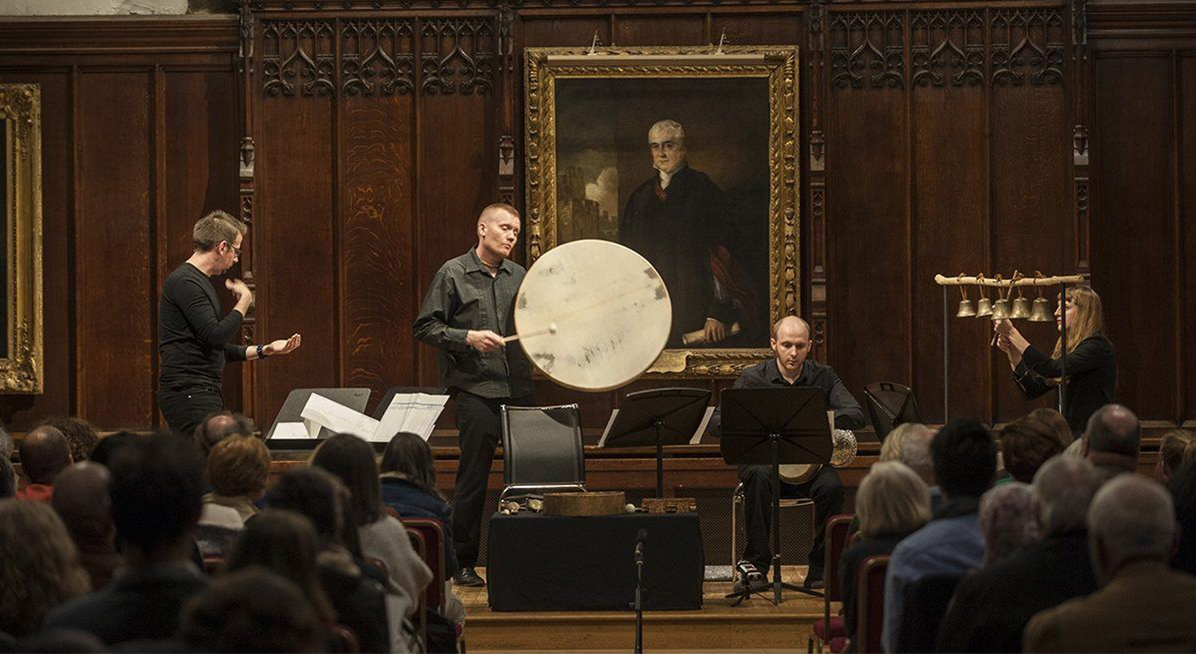 Vital Signs was a research project by Jo Coupe in 2016, in response to the context of Durham Castle. The project examined data gathered from the castle's conservation and monitoring systems, which track fluctuations in temperature, humidity and light levels in the castle, as well as visitor numbers and postal deliveries. From this information, Coupe created a suite of musical scores, in collaboration with percussionist Brendan Murphy. These were played in a one-off performance in the castle's Great Hall, using percussion instruments, which existed in the early medieval period, drawing a resonant connection to the early life of the castle. The performance revealed the rhythms and patterns of human presence in the building and proposes a new approach to dealing with layers of narrative and occupation within historic buildings.
Vital Signs was one of ten commissions of new work by Arts and Heritage as part of their Meeting Point programme, which enabled museums new to the process of working with artists to commission a piece of work in response to their venue or collection. The programme addresses the fundamental question of why museums and the contemporary arts should work together.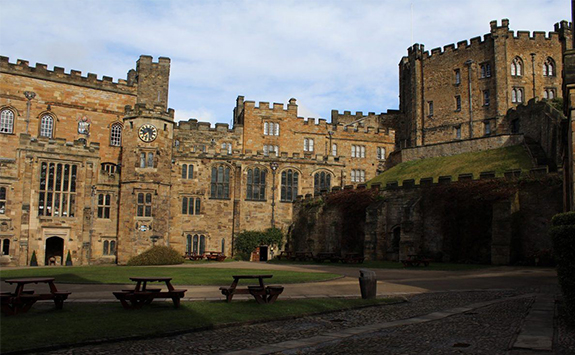 The research which underpinned Vital Signs was initiated in an earlier work Electroasis (2006), which used a thermohygrograph to log the changes in temperature and humidity in an ecosystem of electrical devices. I revised this line of enquiry in the planning of a guided walk conducted alongside the exhibition Building Dreams (2013) at Cragside House, Northumberland, which included my artwork Give and Take. The talk was an investigation into conservation and the specific mechanisms and equipment used by the National Trust to manage the processes of decay. It was here Coupe began her research into the data loggers which are used to detect environmental changes in historic buildings and silently relay this back to a central computer system. She saw the potential in this system, like the thermohygrograph for revealing human presence.
Since Cragside Coupe had been looking for a site to develop a piece of work using conservation systems and data in a historical building and Durham Castle presented that opportunity. Coupe wanted to explore the possibility of ignoring or sidestepping the history of the 950-year old and look for different stories or ideas. This potentially opens up new ways of viewing our past and the status of historic buildings.