Rachel Maclean - Make Me Up
Film that considers both the achievements and the complications of contemporary feminism.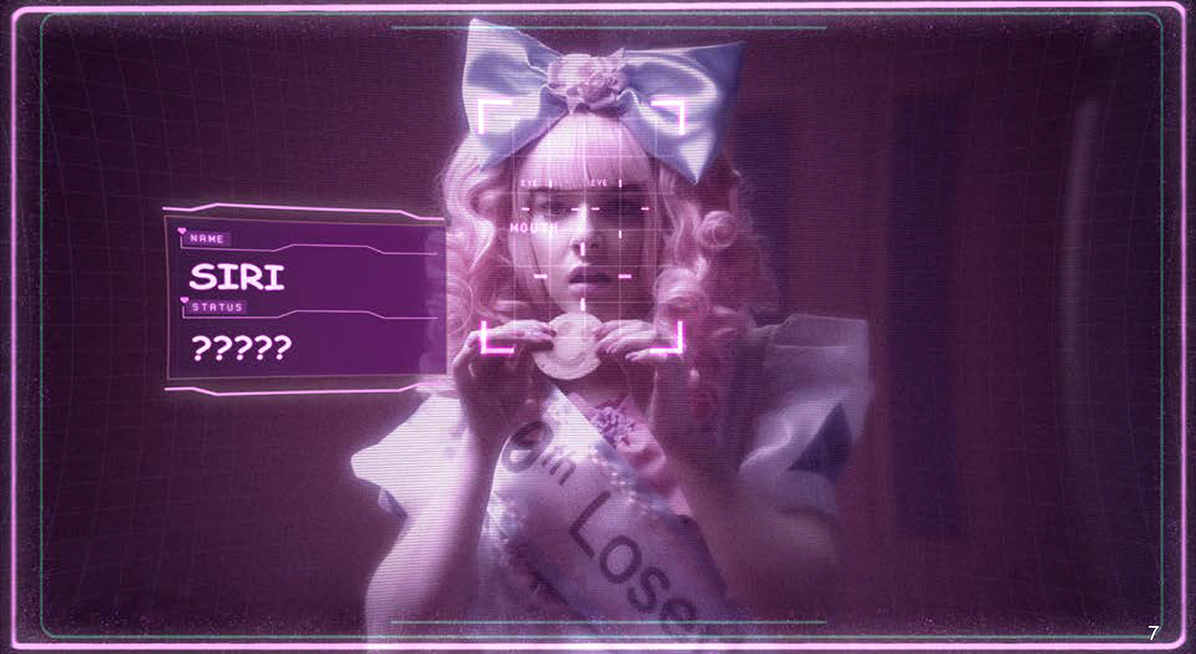 Make Me Up is a film written, designed, edited and directed by Rachel Maclean. Produced by Hopscotch Films with NVA, the film was a commission for the BBC, Creative Scotland, and 14-18 NOW: WW1 Centenary Art Commissions, supported by Jerwood Charitable Foundation, the Heritage Lottery Fund, and the Department of Digital, Culture Media and Sport.
The film is part of Represent, a series of works inspired by the Representation of the Peoples Act 1918 which invited female artists to explore democracy, equality, and inclusion in contemporary Britain.
Responding to this brief in Make Me Up Maclean considers both the achievements and the complications of contemporary feminism, and sets out a discussion of how women's bodies, voices and minds contend with a world that all too often prefers them to be slim, silent, and subservient.
Make Me Up follows Siri, who wakes to find herself trapped inside a brutalist candy-coloured dreamhouse. Despite the cutesy décor, the place is far from benign, and she and her fellow inmates are encouraged to compete for survival while being watched over by surveillance cameras. The film examines how television and social media can be fun and expressive spaces to explore identity, but simultaneously gilded prisons that encourage women to conform to strict beauty ideals.
The artist also revisits some early artistic influences, including BBC documentaries like Kenneth Clark's Civilisation, from which the film samples dialogue. In making the film, Maclean reassessed her relationship to Clark's reading of art history – how strikingly present women are in images and sculptures, yet how absent they are as voices or agents in art production.
Make Me Up was premiered at the London Film Festival in October 2018. It has subsequently had a widespread cinema release, and was broadcast on the BBC in November 2018.
Download project PDF: Rachel Maclean - Make Me Up (1.6 MB)