Nick Fox - Half-Light
A multidisciplinary body of work examining the symbolic subcultural languages of queer communities
Half-Light is a multidisciplinary body of work which examined how symbolic subcultural languages have operated historically and in queer communities in the present as strategies of circumventing and resisting mainstream cultural codes which have alienated LGBTQ+ people. Half-Light investigates, appropriates and repurposes coded language and imagery from sources including neo-Romantic and Symbolist painting, psychoanalysis, Greek mythology, floriography (the language of flowers), fin de siècle literature, alchemy, illuminated manuscripts, and coded queer modes of communication, such as those used in cruising and club cultures.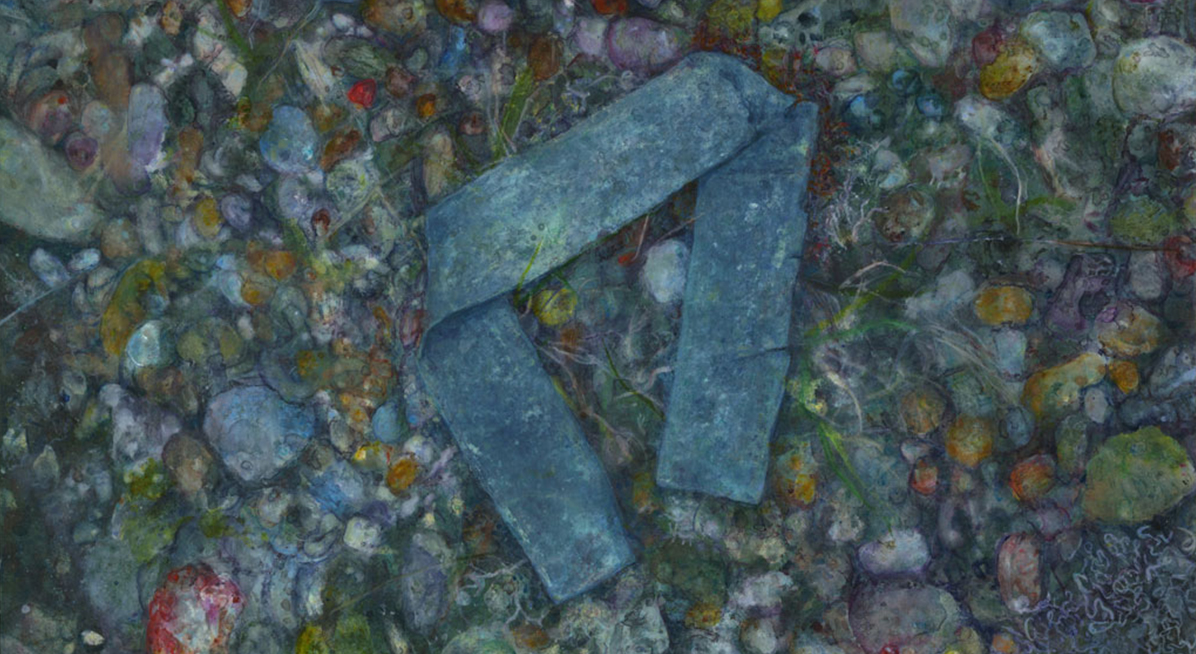 In the works that make up Half-Light, Fox worked with painting, gilded objet d'art, and cyanotype photograms to explore the complex ways in which coded queer language is deployed through visual art and craft practices, proposing the body itself as a site of resistance. Drawing upon historic artistic and literary precedents who have employed encoding, such as Kate Greenaway, Marsden Hartley, Joris-Karl Huysmans, Jasper Johns, and Oscar Wilde, Half-Light reflects on the contribution of these key figures from the past to queer aesthetics and LGBTQ+ communities in the present. The works which make up Half-Light develop a language of queer encoding which draws on historic examples and exists in a contemporary context. In some of the works, the audience was intentionally included in its authorship, invited to move cyanotype prints of the artist's body around the gallery space. Rather than illustrating the themes of experiences of intimacy, the artworks are reliant on the audience engaging with them directly through touch to create an effect of experience and inclusion over individual contemplation
Half-Light was disseminated through solo exhibitions at Angus-Hughes (London, 2015), Vane (Newcastle, 2016) and a major survey of Fox's practice in the context of LGBTQ+ art and heritage at Sutton House (National Trust, London, 2015).
Download project PDF: Nick Fox - Half-Light (1.6MB)