Giles Bailey – I Bought a Little City
Project using performance, video and printed matter to explore the historical legacies of American Minimalist Sculptor Donald Judd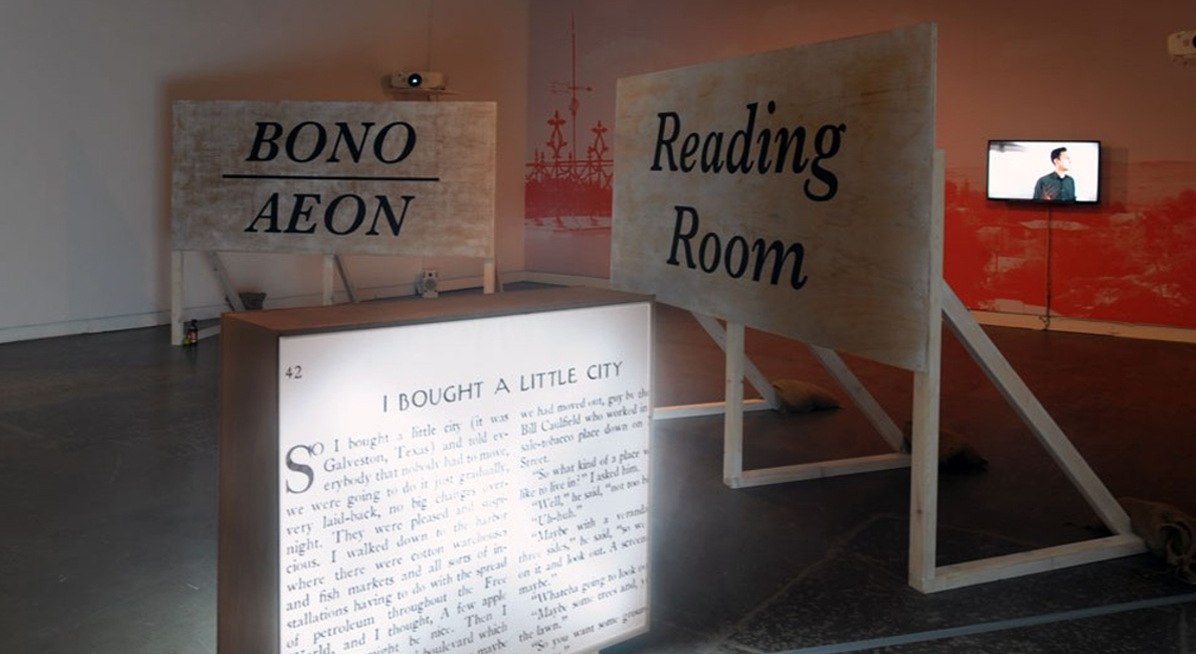 I Bought a Little City (2014-16) is a research project that uses performance, video and printed matter as way to introduce a new critical relationship with the historical legacies of American Minimalist sculptor Donald Judd and his work in Marfa, Texas. From this point of departure, it invites audiences to reflect on how the narratives that make up familiar or canonical histories might be re-evaluated and constructed in different ways.
Using the text of a short story by American writer Donald Barthelme that coincidentally echoes and caricatures Judd's narrative, the research explores the ways in which ideas of placemaking, representations of landscape and storytelling might be brought into a unique, hybrid relationship. It examines questions about the roles that tourism, capital and gentrification play in the construction of cultural heritage and art history.
It also uses unique attributes of time-based media to identify previously unexplored links between Judd's impact on the city and a cultural economy built partly upon tourism and a growing transient population of cultural worker and interns.
The project was presented in the form of an installation at the Centre for Contemporary Art Glasgow (13 November 2015 to 10 January 2016) and a performance in Kunsthalle Basel on 8 November 2014.
These paired Bailey's performance of the text of the Donald Barthelme story from which the project takes its name as a monologue with a short narrative video developed in dialogue with John White, an Art History student at Brown University and intern at Judd's Chinati Foundation. This video cast John as a tourist/explorer/researcher figure visiting a town in search of a minimalist history, however all his encounters are with sites that, though they share physical characteristics with works from this canon, are not officially designated 'art'.
Download PDF: Giles Bailey - I bought a little city (1.1 MB)