Serena Korda - Missing Time
Research project that explores a space at the intersection of ceramics, sound art, socially engaged practice and performance art
Missing Time is a body of research produced between 2016 and 2018, during Korda's two-year Newcastle University / BALTIC Fellowship in Ceramic Sculpture, funded by the Lipman Trust for Ceramic Sculpture. The research explored a space at the intersection of ceramics, sound art, socially engaged practice and performance art. Korda became fascinated by the sound of stars in the dark skies of Northumberland, which are only audible with specific radio devices, and the pre-radar acoustic sound mirrors still found along the North East coastline, devices for detecting the sound of enemy planes during the First World War.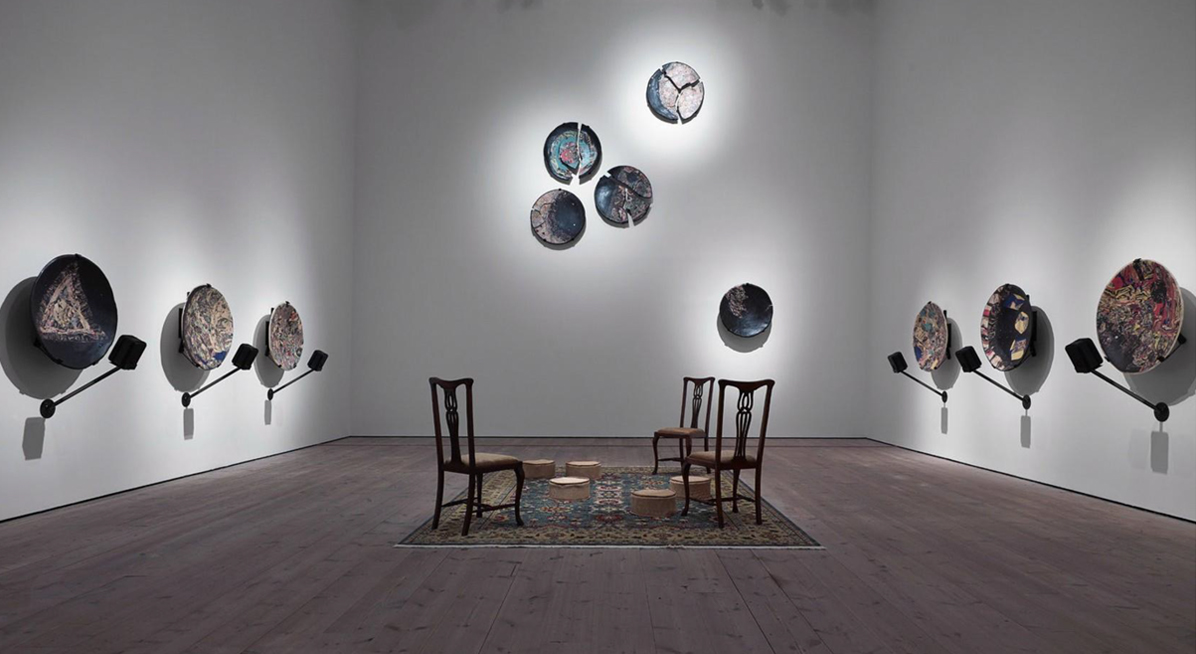 Investigating ways of making the invisible visible, and sound as a mode of interpersonal and interplanetary communication, Korda collaborated with a radio astronomer to create improvised radio telescopes which could pick up stellar sound waves and frequencies derived from the planets. Drawing on histories of astronomy and the ancient philosophical concept of the 'music of the spheres', and experimenting with the Japanese nerikomi ceramic technique, she created a series of large ceramic dish-shaped sound mirrors, which acted as sound resonators within the gallery. Korda worked with a local acapella group Mouthful to develop a set of live performances which experimented with the harmonics of each ceramic portal.
Missing Time was disseminated through an exhibition combining ceramic work, original sound recordings and performance at BALTIC Centre for Contemporary Art, Gateshead (February – May 2018), and a series of public events (also held at BALTIC) with various experts and practitioners, with whom Korda worked during the Fellowship. Korda later expanded on the work with an immersive sound performance for the High Line, New York (June 2018), featuring Mouthful, responding to the mythology of the High Line as a 'thin place' and a portal to other worlds, drawing on field recordings from the park.
Download project PDF: Serena Korda - Missing Time (1.5MB)