Support for Music Students
Being a musician is physically and mentally demanding. If a performance-related condition interrupts a musician's studies, the impact can be serious.
The Music Student Health Scheme provides access to healthcare quickly. This is done by working in partnership with the British Association for Performance Arts Medicine (BAPAM), an independent charity which offers free health assessments. If you are subsequently told you need a short-term treatment that isn't available promptly on the NHS, they may be able to assist you with a grant of up to £500 towards the costs.
Who can we help? If you're a music student with a health problem, either physical or psychological, which threatens your studies and your ability to perform, they can help as long as you:
Are British or have been a resident in the UK for the last five years and;
Your course is degree-level or equivalent and performance constitutes a minimum of 50% of the overall qualification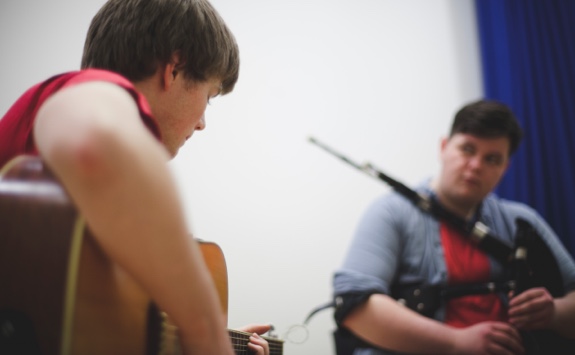 Many music colleges offer assistance to students suffering from performance-related health problems and we expect students to access any help available from their college before applying.
If you are a music student but don't meet the criteria above, you can still receive a free assessment from BAPAM but will not be able to apply for funding towards treatment costs.
How it worksThe process starts with a free assessment with a BAPAM clinician. If they feel that the short-term help you need isn't available quickly from the NHS, they will recommend you apply to the Music Student Health Scheme.
Bear in mind they cannot help towards treatment costs for health problems not directly linked to performance, or which are pre-existing and need long-term treatment. We also can't help with the cost of routine dental work.
This health scheme will not help with the costs of routine healthcare. For more information, visit Help Musician UK.