Jesmond
Jesmond is one of Newcastle's oldest and finest suburbs.
Jesmond has grown popular among foodies, socialites, students and young professionals.

The stylish suburb is home to a lively bar scene and excellent restaurants. It also has a range of boutique shops and quaint cafes, including dog-friendly Cafe 1901, which is a must-visit for big brunches.

Jesmond Dene, located in the heart of Jesmond, is known for its outstanding beauty. It's a great spot for picnics, family days out to Pet's Corner and a chance to get some fresh air surrounded by luscious green scenery. Nestled at the heart of the Dene you'll find Jesmond Dene House, a luxurious restaurant and hotel that offers indulgent afternoon teas.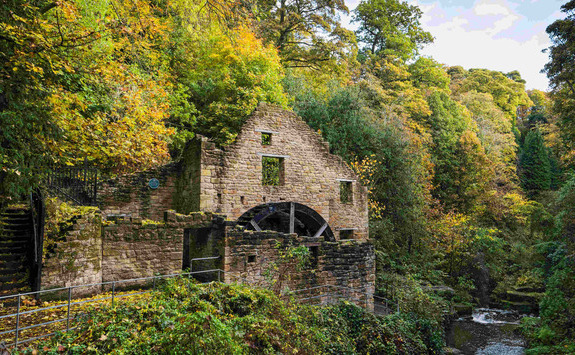 During the day
During the day, explore the boutiques and independent retailers. They and Oliver Bonas, a fashion and lifestyle favourite, are on Acorn Road. Settle down for a cuppa and slice of cake on Brentwood Avenue, a short but perfectly formed street. It's packed with trendy cafes like Arlo Bistro and Cake Stories, as well as The Aviary contemporary art gallery and boutique shops.
Jesmond is easily accessible via Metro from both the city centre, airport and the coast, which means that you can just hop on at any of the three stations nearby to travel around the region.
During the night
Those who enjoy a good night out should definitely experience the buzzing atmosphere of nightlife in Jesmond. Osborne Road is the perfect spot for a night out. It plays host to some of Newcastle's best bars and restaurants including Sohe, Fat Hippo and Francesca's. Visit the stunning As You Like It and nearby Geisha, which serves sensational Pan-Asian food – plus, the bar is decorated in the style of a Japanese garden. Both are within walking distance of Newcastle city centre, so you can continue your night out on the Toon with ease.