Tynemouth
Tynemouth is a large historic town and hosts the annual Mouth of the Tyne event.
Tynemouth is around 10 miles east-northeast of Newcastle upon Tyne. The headland towering over the mouth of the River Tyne has been settled since the Iron Age. In the 7th century, a monastery was built in Tynemouth and later fortified. In the late 18th century, sea bathing from Tynemouth's east-facing beaches became fashionable. King Edward's Bay Tynemouth Longsands are very popular with locals and tourists alike.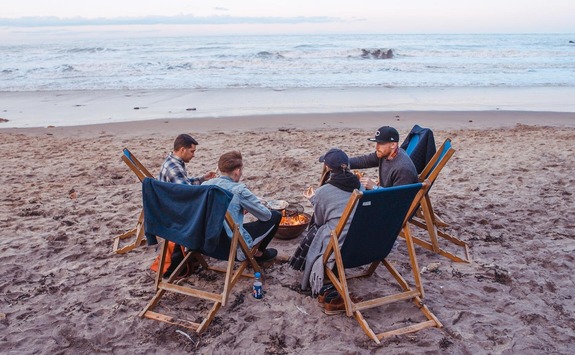 Tynemouth Village
Tynemouth village is a popular place for people to come from far and wide for a variety of reasons. It's steeped in history and has some fabulous attractions, great shopping and a vibrant nightlife. A perfect destination for a day trip, the charming village has something to offer everyone. The dramatic Tynemouth Priory and Castle dominates the headland. The site dates back centuries and is the burial place of Saints and Kings of the old Kingdom of Northumbria.
The village has strong maritime history connections. The Tynemouth Volunteer Life Brigade was the first of its kind in the world and a small museum tells its unique story. The magnificent monument to Lord Collingwood looking across the river is in honour of the local-born Admiral who took over from Nelson at the Battle of Trafalgar. There are some breathtaking walks to take round Tynemouth. The stroll along the seafront is stunning and is rewarded with views of golden sandy beaches. The promenade takes you to the historic North Shields Fish Quay. A short stroll in and around the village reveals some interesting buildings, many with blue plaques.
Tynemouth Longsands
Tynemouth Longsands is a mile-long beach of golden sands popular for walking, relaxing, games. It's a nationally recognised water sports hub. Tynemouth Aquarium provides fun for all the family with some fantastic exhibits on display of marine life of all different shapes, colours and sizes. It includes otters, seals and even a colony of monkeys!
Tynemouth Park has a dinosaur-themed mini golf course and pedalo boats to hire on its boating lake. Front Street and Percy Park Road both have a mix of shops well worth browsing. You'll also find traditional pubs, cafes and bistros offering anything from a cup of coffee to a la carte dining. The village's Metro station has recently been restored to its Victorian splendour. Tynemouth has huge weekend markets and,e ach year, it's home to events including the Mouth of the Tyne Festival and the Tynemouth Food Festival.