Shopping and Nightlife
For a night on the tiles or a shopping spree, Newcastle is the place to be.
You'll never be short of things to do in Newcastle, whether that's day or night. You can shop 'til you drop during the day before hitting the bars on an evening for a taste of our famed nightlife.
Whether you're interested in high street shops, independent boutiques or luxury department stores, Newcastle and the surrounding towns have it all.
Eldon Square and Northumberland Street
In the heart of Newcastle city centre, Eldon Square is your one-stop shop for high street fashion, health and beauty, lifestyle and tech stores. With stores including New Look, River Island, H&M, All Saints and John Lewis, there's a fashion store to suit every style and budget.
The centre has a huge two-storey Boots for all your beauty needs. Nearby is North East stalwart department store Fenwick, filled to the brim with fashion labels and makeup, fragrance and skincare counters. After a busy day shopping, visit the food court and tuck into any food your heart desires.
Northumberland Street is the main high street in Newcastle, on the doorstep of Eldon Square. Here, you'll find plenty of tech stores, eateries and clothing stores including JD Sports and a four-storey Primark.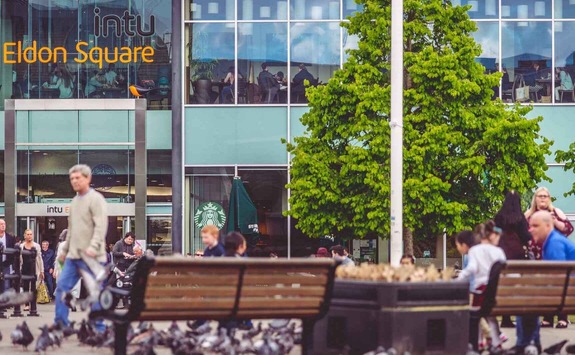 Metrocentre
For a shopping experience with more variety, choose the second-biggest shopping mall in Europe. The Metrocentre is home to over 300 shops, covering everything from fashion and jewellery to gifts and tech. Visit luxury stores such as Beaverbrooks, Boss and Jo Malone, or pick up a bargain at Bodycare, Poundland and TK Maxx.
As well as plenty of food options, there are also a lot of entertainment and leisure activities available at the Metrocentre. Visit NAMCO Funscape for a classic arcade experience, watch the latest blockbuster at ODEON and even try out the bungee trampoline.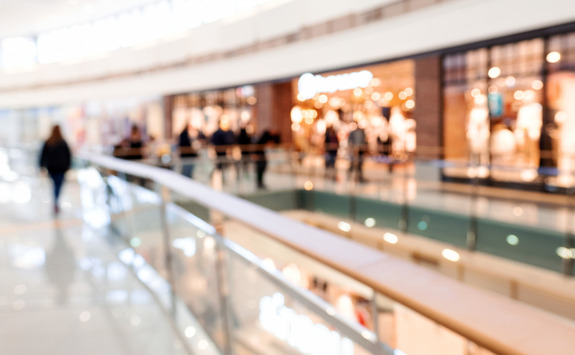 Quayside
The quayside offers a blend of bars depending on what type of vibe you're after. Livello is open all day and night, blending seamlessly from a relaxed daytime drink venue to a late-night bar and club. Head to Aveika for sumptuous Asian delicacies, then dance the night away on its vibrant dancefloor.
Pitcher and Piano offers a classy modern interior with outdoor seating. Enjoy a pint or a glass of wine as you admire the beauty of the quayside, River Tyne and its many bridges. For a luxury experience with decadent cocktails, Tiger Hornsby is the place to be.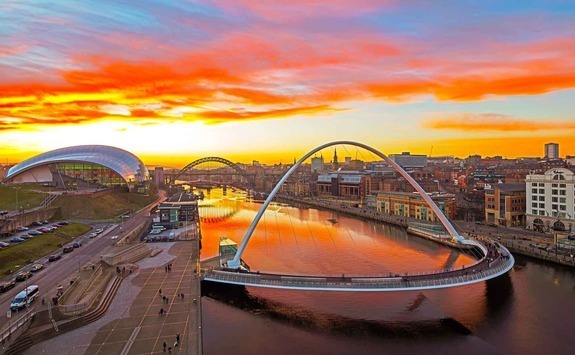 The Gate
The Gate is home to plenty of bars, whether you're looking to start or end your night there. Head to WonderBar for a pre-match party or premium sports viewing experience, with a dedicated upstairs sports bar and darts areas.
The Gate's main building has a lot of dining options and a cinema, while the adjoining buildings offer an amazing party scene. See national and international DJ sets at The Lofts, enjoy The Hustle's disco lounge, and sip on delicious cocktails at The Mayfair bar. It's certainly one of the most vibrant parts of the nightlife scene in Newcastle.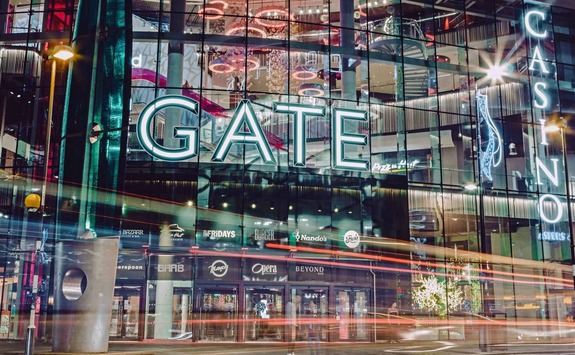 Bigg Market
Renowned as one of the party districts in Newcastle, the Bigg Market is where many locals – as well as visitors – go to dance the night away. Popworld and Cosy Joe's offer classic 80s, 90s and noughties classics, and you can hire a karaoke booth or brave singing in front of a floor full of people in the latter.
Revolución de Cuba became an instant hit when it opened in Newcastle, offering authentic Brazilian cocktails and dining options. You can enjoy a relaxed drink and meal here or dance the night away as it gets lively into the early hours of the morning.
Pink Triangle
Newcastle's designated gay scene welcomes everyone and has an addictive friendly and joyful atmosphere. Bobby's hosts regular events, from drag queen acts to popular impersonators, and is named after the beloved Bobby Robson.
Switch, Powerhouse and the Pink Rooms each offer a classic clubbing experience and are open until the early hours of the morning; Powerhouse is one of Newcastle's last venues to shut on a weekend night.
Enjoy a more casual vibe at The Yard or the Blonde Barrel, or hit the elevated stage at Rusty's and party all night to upbeat pop and dance against a striking background of lit-up palm trees and disco lights.
Grey Street
It should come as no surprise that the best and most beautiful street in the UK is the place for an upmarket night out in Newcastle. Harry's Bar is perfect for a delectable sit-down evening meal that turns into an all-night party with a designated restaurant and dancefloor in beautiful surroundings.
Work your way through the cocktail menu in Las Iguanas after sampling the sumptuous Latin American cuisine, sip on classy cocktails in equally decadent surroundings at Leila Lily's, and admire the beautiful interiors and upscale rooftop terrace at Barluga.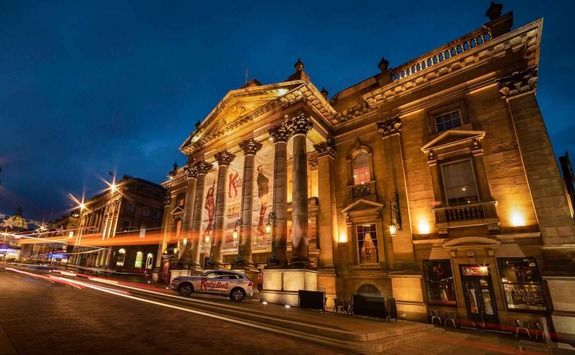 Ouseburn
Ouseburn is the heart of the alternative scene in Newcastle. Filled to the brim with breweries and independent pubs, it's a great place to visit for casual drinks and craft beer delights. Many of the bars down Ouseburn, including The Cluny, Brinkburn Brewery and the Cumberland Arms host live music nights with local and national acts.
Take in stunning views of the Newcastle quayside from an outside vantage point at the Free Trade Inn, which is known for serving an unrivalled selection of international beers. Visit the Tyne Bank Brewery during the day to enjoy a pint and the creative events and markets that the establishment regularly hosts.