Investing in Innovation
If you want to get close to emerging technologies, we can connect you to companies that are being created from world leading research.
Opportunities
This investment opportunity supports the six North East universities.
Each year we create new companies to commercialise discoveries and techniques from our research. By commercialising research we bring innovation to market and boost the region's economy.
Key to the success of creating new companies has been the Northern Accelerator scheme. The scheme assures the viability of spin-out prospects. It also places business leaders into university spin-outs at the earliest stage.
With more companies emerging and growing, we are looking for an investor or investors who will:
anchor a North East venture capital fund
assure a pipeline of spin-out companies by funding Northern Accelerator
support North East SMEs to innovate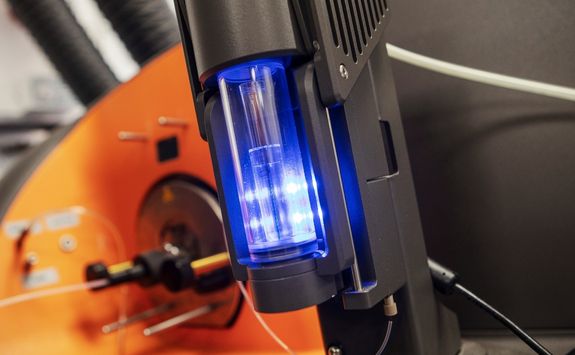 Why Newcastle and the North East?
Northern Accelerator creates high-value companies, supporting them ready for growth. Your support can create a pipeline of investment opportunities in high-growth sectors.
38 businesses have spun-out in the last five years. Most of those companies are led by experienced business leaders, brought in by Northern Accelerator's Executives into Business programme.
The businesses being created are attractive to investors. They have raised £100M+ in the last five years.
The impact of Northern Accelerator has led recently to the University of York joining the partnership.
Three opportunities
Venture North
£50M+ to a venture capital fund
Working with Northstar Ventures, you can create an investment fund that supports spin-out companies. This investment will also unlock c.£30M of committed funding.
Northern Accelerator
£5M+ to assure the future of the Northern Accelerator Programme
The Northern Accelerator programme is a proven success. The scheme embeds experienced entrepreneurial business leaders into university start-ups at the earliest stage. It has driven a step change in the commercialisation of research.
Arrow
£5M+ to fund an SME innovation programme
We would encourage prospective investors to consider also funding Arrow. It supports North East SMEs with innovation support from academics and researchers.
Together, these oppportunities will connect you directly to emerging, exciting technologies in life sciences, engineering and new tech.
Other investment opportunities