Clinical Trials and Research
Together with Newcastle-upon-Tyne Hospitals NHS Foundation Trust we have established the Newcastle Joint Research Office (NJRO), offering a network of expertise that helps businesses enable life-changing clinical and lab research.
What is the NJRO?
The Joint Research Office is our research partnership with the Newcastle upon Tyne Hospitals NHS Foundation Trust. Newcastle provides more nationally-accredited specialist services than any other centre in the country.
It supports researchers in the development, delivery and implementation of world class, clinical, translational and experimental research through these expertise:
over 400 research staff across many roles supporting research from concept to closedown
dedicated Oncology Research Team covering broad range of indications and therapeutic areas
embedded clinical delivery teams
research-active pharmacy team
Our expertise
phase 1 to 4 clinical trials capabilities with dedicated facilities
world leading research in rare diseases including Muscular Dystrophy, Mitochondrial and CAR-T
Cancer drug discovery through to clinical evaluation taking nine first-in-class agents into clinics
sponsor of international clinical trials for rare disease cohorts
regularly report global firsts in human studies
NIHR CRN Recruitment to Target measure - consistently 80%
quality improvement methodologies embedded to meet sponsor and researcher expectations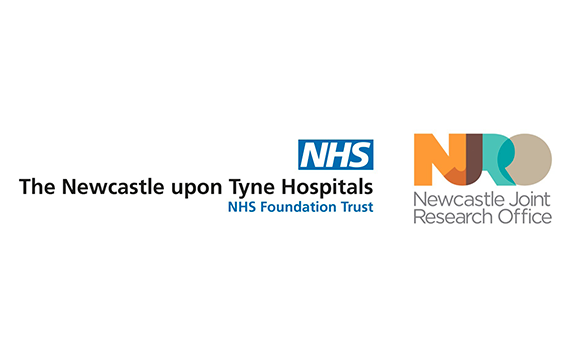 Our industry links
UK's first Pfizer INSPIRE Site
flagship site with Medpace
alliance site with Parexel
partner site with IQVIA
Cancer Research UK site
strong relationship with Novartis
strong relationship with Roche
collaborative working with Clinithink to improve patient recruitment to clinical trials
First and foremost our work is about patients. For all the science, discovery, and commercial aspects of our work, we never forget that people are at the heart of what we do.
Our networks
active patient groups (eg. VOICE, LIVErNORTH, YPAG ) promoting research opportunities
3 million, relatively static patient population enabling longitudinal studies including genomics
Global Digital Exemplar
Great North Care Record
Northern Alliance Advanced Therapies Treatment Centre (NA-ATTC) consortium
NIHR Biomedical Research Centre (Ageing and Long-Term Conditions)
NIHR In Vitro Diagnostics Collaborative (Newcastle MIC)
National Innovation Centre for Ageing (NICA)
host to Local Clinical Research Network (North East and North Cumbria)
Academic Health Science Network (North East and North Cumbria)
Northern Health Science Alliance (NHSA)
R&D Alliance working across the region to increase research opportunities
first NHS Trust to declare climate emergency in the UK
back-to-back Outstanding Care Quality Commission rating
Our infrastructure
broad spectrum of clinics covering multiple sites including RVI and Freeman Hospitals
International Centre for Life
proximity of Medical School to RVI Hospital
The Great North Children's Hospital
Northern Centre for Cancer Care
dedicated Chemotherapy Unit
Sir Bobby Robson Cancer Trials Research Centre
NIHR Clinical Research Facility and Clinical Ageing Research Unit
Dental Clinical Research Facility
Phase 3 Clinical Research Unit
Cellular Therapies Facility
Clinical Imaging Centre
robotics
laboratory medicine
biobanks